Rakesh Aribindi's Email & Phone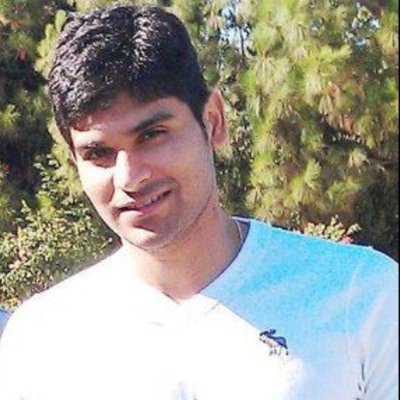 Rakesh Aribindi
Product development and certification Engineer @ AT&T Labs, Inc.
Rakesh Aribindi Contact Details
Principal Network Architect @
Oracle
Sr. Network Engineer @ Work with Service providers in the world (US, EMEA, APAC) to provide solutions pertaining to cisco platforms - ASR9k, CRS, XR12k, NCS6k From July 2011 to Present (4 years 4 months) Product development and certification Engineer @ From April 2009 to June 2011 (2 years 3 months) Customer support Network Engineer @ From
ContactOut is used by
76% of Fortune 500 companies
Similar Profiles to Rakesh Aribindi
Martin Skipper

LDC Secretary at Federation of London Local Dental Committees

David Boyton
Franklyn Weber

Director / Programmer at Soma Software

Olivia McKee

Junior Account Executive at Frank PR

Annelies Van Baelen

Global CMI Manager at Unilever / PLI

Soltan Tagiev

Analyst, Corporate Finance at London Bridge Capital Ltd

Yasmin Lloyd

Marketing Manager at Cabinet Office

Catriona Llanwarne

Associate at Burness Paull LLP

Jack Guest

Global Digital Marketing Coordinator at Hexagon Manufacturing Intelligence

Warren Dunham

European Information Technology

Chris Borthwick

Mechanical Design Engineer at Alexander Dennis Limited

Claudia Ruiz Garcia

Commercial Relationship Manager at Mexico Real Cafe

Regina Arnold

Employee Services and Support

Lionel Boyle

Digital Marketing SEO, Board Director, Co-Founder LA Marketing

Georges Olivier

Director at Account As You Go Ltd

Constantine Leovaris
Karl Felgate

Experienced Industrial Automation Professional

Luca De Lisio

Cashier at Dolce & Gabbana S.r.l

Jonothan McColgan

Award Winning Chartered Financial Planner offering independent financial advice on Retirement, Investment & IHT.

Daniel Slight

Media Sales Executive at The Nottingham Post

Gillian Hutchfull

Assistant Solicitor at Rest Harrow & Co Solicitors

Steve Doney
Sefton Bentley

Home manager for a private care home in Abergele,North Wales

Vicky Lopez-Thirsk

Production Manager, Sony DADC

Sam Dorrian

Student at Sheffield Hallam University

Clara Stevenson

Head of Client Service and Operations at Salterbaxter

Stella Hayes

Accounts/Office manager at i Data Com Limited

Ana Salvador
Lindsay Brothers

Product at Indeed, World's #1 Job Search Site

Nina Kunz

Sales Productivity Executive Driving Customer, Partner and Employee Success

Dr. Leader

Chief Executive Officer of APEX (Airline Passenger Experience Assoc.) and IFSA (International Flight Services Assoc.)

Pulkit Agrawal

Co-founder Chameleon ?SaaS for Product-Led Growth

Patrick Plumer

Helping people achieve financial freedom through real estate investing.

Felipe Hlibco

Engineering Manager, Growth at TaskRabbit

Deanna Steele

EVP, Chief Information and Digital Officer at J. Jill

Matthew Stoyka

Chief Relationship Officer at Rackspace

Jordan Saints

Senior Cat Herder at LinkedIn

Brian Casutto

Executive Vice President, Sales at MusclePharm, Corporation

Jessica Qu

Enterprise Sales & Business Development Exec

John Hill

CIO & SVP, Business Planning at Carhartt

Krish Ramakrishnan

Member Board of Trustees at Landmark College

Kelly PMP

Epic Cloud Migration Program Manager at Sentara Healthcare

Kashif Zafar

Global Head of Apple Books / Director, Internet Software and Services, Apple

Ian Kane

Founder & COO of Ternio / Driving Blockchain & Cryptocurrency Adoption

Arthur Steinmetz
Terry DTM

★ ★ ★ ★ ★ Experienced Keynote Speaker | Self Esteem Architect ✔Helping Professionals be exceptional Speakers ✔

Satya Nadella
Yasmin W.
Looking for colleagues of Chris Shelby at Company Inc?