Rafael Curiel's Email & Phone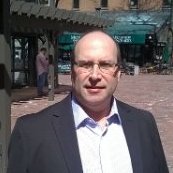 Rafael Curiel
Sr. Software Engineer @ ikaSystems
Rafael Curiel Contact Details
Winthrop, Massachusetts, United States
Bachelor of Physics and Math, Physics @ Facultad de Ciencias, Montevideo, Uruguay
Sr. Software-Systems Engineer / Project Manager *Proven expertise in overseeing all phases of software development life-cycle, from design and documentation to implementation, while looking for enhancement in scalability and efficiency. *Patient listener who fully focuses on speakers, and understanding of diverse cultures and point of view make me able to help clients to meet their business objectives.
ContactOut is used by
76% of Fortune 500 companies
Similar Profiles to Rafael Curiel
Leandro Brum

T1C RLAM Head - Customer Support Director

Stephanie O'Neal

Solutions Integrator / Black Belt (Delivery System) at Florida Blue

Alejandro Arista Viramontes

Director Asociado en Teoría De Conjuntos S.A. de C.V.

yanet gonzalez
M. Sanshiro Cabañas

CMO & Founder en vivir.cc

Cesar Guevara

Director General en Grupo Calderòn y Asociados S.A. de C.V.

Rodrigo Renoud

Business Continuity and DRP Advisor at DELL

Candy Nava Guerra

Directora General de Tecmilenio Online en Universidad Tecmilenio

Jesus Espinosa-Mi

Experienced in business development in the hospitality, telecom, SaaS, cybersecurity and paper industries.

Athziri Contreras

Retail Support en Pronovias

Daniel Jacob Moreno Chirino
Angel Esparza

Plant Manager at Textron Aviation

Jonathan Rascon

Ingeniero de Tecnología Scanda

Erick Iglesias

iOS Developer at Globant for Walt Disney Parks and Resorts

Juan Riveroll

IT Project Tech Lead VP at IT PMO Citibanamex

Lothar Siering

AGM at Cosma International Group of Magna International

Rodrigo Zepeda

Propietario en Chamezquizo

Eustasio Contreras

Consultor en Materia de Comercio Exterior en La Piramide

Carolina Corral

Senior Research Manager at J-PAL LAC

Ivan Mendoza Castillo

Director de sistemas en redconexion.com

Jorge Fco. Tejeda Rincon

Operations Manager at Avalon Laboratories, LLC

Elia Muñoz Garza

Director of Industry Development (Human Resources and Infraestructure) at Clúster Minero Petrolero de Coahuila A.C.

Manuel Ruelas

Commercial Excellence Manager at Abbott

Ivan Jahzeel

VR & Production Vice Director at National Institute of Statistics and Geography of Mexico (INEGI)

Juan Jose Torres Fernandez

Maintenance Engineering Supervisor

Daniel Perez-Cirera Santacruz

Experienced General Counsel in Diverse Industries

Marisol Espino

CEO & Founder en Excellence Capacitación Ejecutiva, S.C.

Jose Carlos Reyes

Jefe de TI en Class Iluminacion

RUBEN LATISNERE

Print Production Manager and Design at P&G Latin America

Christine Brassart
Terry DTM

★ ★ ★ ★ ★ Experienced Keynote Speaker | Self Esteem Architect ✔Helping Professionals be exceptional Speakers ✔

Satya Nadella
Balázs Palcsó

Senior Java Consultant at Goldman Sachs

Nicholas McKinley
Dmitriy Khayzin

Software Engineer II at Shutterstock

John Manzi

Chief Executive Officer at Custom Window Systems

Nimisha Asthagiri
Heather Kingsbury,CISSP,CEH

Senior Cyber Security and Privacy Consultant at PwC

Kai Hepworth
Ryan Gossiaux

Software Engineer at Quip

Jordan Bonitatis

Senior Software Development Engineer at Hulu

Jason Elliott

VP, Supply Chain at Medline Industries, Inc.

David Burns

Chief Information Officer at GE Aviation

Jonathan Fan

Principal Software Engineer at NIO

Laurence Smith

Head of Technology at Sky

Tim Siegenthaller

Senior Software Engineer TS/SCI w/Poly at 724 LLC

Jean-Marc Gales
Domnic Lewellynn

iOS Developer, Team leader with Infosys. Client: Apple

Victor Gangi

Senior Director, Regulatory Affairs CMC at TESARO, Inc.

Yasmin W.
Looking for colleagues of Chris Shelby at Company Inc?
Pavel Potapov
Associate Software Developer