Pratima Kudale's Email & Phone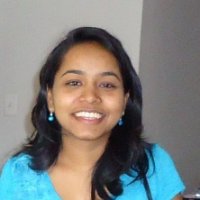 Pratima Kudale
Pratima Kudale Contact Details
No work experience info found.
ContactOut is used by
76% of Fortune 500 companies
Similar Profiles to Pratima Kudale
Marcin Gliński

Software Engineer at Samsung Electronics

Michał Sarna

Development Manager at Spectra Lighting

Małgorzata Hobora
Jakub Sławiński

Senior Scala Developer at HSBC Service Delivery

Anna Krasnodebska-Piontek

HR Director, Central Europe

Krzysztof Sadowski

C# ASP.NET developer at Apator Rector, IBM Websphere administrator, SCA module mediations

Maciej Urban

Product Support Contributor at Sabre Travel Network

Kinga Kisielińska

Specjalista ds. rekrutacji w Personel Group

Ewelina Katarzyna Mucha

Quality Analyst at Sabre Holdings

Agnieszka Michalak

Head of Shopper Marketing at Coca-Cola HBC Poland

Agnieszka Prachniak

General Secretary Office Manager at Polish Football Association (Polski Związek Piłki Nożnej)

Karol Sejka

Junior Software Engineer at Allegro Group

Krzysztof Misiak
Andrzej Hoczyk

Head of External Manufacturing at ZF Polpharma SA

Oxana Nitsche
Christian Behrendt

Head of Creative and Creative Technology, EMEA at Google

Dagmar Köhnlein
Frank Landgraf

Head of Product-management at ATP Auto-Teile-Pöllath Handels GmbH

Thorsten Schwecke

Senior Director & General Manager DACH bei Acronis

Daniel Lenssen

Product Manager bei DELO Industrial Adhesives

Maria Schnell

Vice President Operations EMEA bei SDL plc

Dominique Manu, Ph.D.

Vice President Operations Industry at Schlemmer Group

Mithat Akay

Strategic Partner Business Manager bei Trend Micro

Daniel Wilms

Product Owner, Research: Connected Vehicle, Internet-of-Things, Standards & Platforms at BMW Group

Filippo Spina

Solution Architect, System Integrator, Software Engineer / Designer / Analyst / Programmer

Dr. Pieper

Medical Advisor Oncology (Biomarker) bei Bristol-Myers Squibb

Marc-André Schöppner

Global Key Account Manager bei DöhlerGroup

Antje Lagies

Social Media & Marketing Manager bei Immobilien Scout GmbH

Holger Engelbrecht

Produkt Manager bei reichelt elektronik GmbH & Co. KG

manish thakrani

Principal Engineer at Twilio Inc.

Ryan French

Cloud Services Engineer at YouView TV Limited

Roberto Bruggemann
Jessica Stillman

Editor | Writer | Ghostwriter

Vytautas Ziurlis
Or Schwartz

Intelligence and Cybersecurity

Payal Jain

Experienced Commercial & Analytical Executive and Chair of Women in Data UK

Ella Bennett

Group HR Director with experience in M&A, digital & lean transformation, organisation design and leading change (FCIPD)

Shams Shafiq

Software Engineer at WhatsApp Inc.

Kevin Sipin

Founder at Quantillion | Creating autonomous decision systems for heavy industry

Lori Lipscomb

Director, Enterprise Sales, CloudHealth Technologies by VMware

Kevin McLellan

Risk Systems Developer at HSBC Global Banking and Markets

Sachin Gupta

Lead DevOps Engineer at KLA-Tencor

William B.

Vice President, Healthcare

Alexandre Gorelik
Tom Voorheis

Software Engineer at May Mobility

Gurpreet Singh
Dr. Kloeden

Head of Product Group Personal Assistance, Business Line Connected Car bei BMW Group

John Lucero

Vice President & Corporate Controller at Big 5 Sporting Goods

Jules Texier

Développeur Symfony chez La Ruche qui dit Oui !