Polina Viro's Email & Phone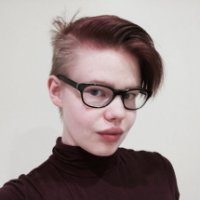 Polina Viro
Lab Assistant, Media Center for Art History @ Columbia University
Polina Viro Contact Details
Software Engineer @ From March 2015 to Present (10 months) Greater New York City AreaTeaching Assistant for Scientific Computation Course @ Assisted Professor Joseph Traub in delivering lectures and grading coursework, advised students one-on-one during office hours on course topics that included design and analysis of numerical algorithms, numerical solutions of equations, integration, recurrences, chaos, differential equations,
ContactOut is used by
76% of Fortune 500 companies
Similar Profiles to Polina Viro
Christen Bergeron

Vice President of Operations

Andrea Hopkey

Director of Recruiting at Delta Global Services – Staffing, a Wholly-Owned Subsidiary of Delta Air Lines

Tommy Hartwell
Deby Laufer

Principal Software Engineer at ADVA Optical Networking

Kevin Bende

Head of Software and Cloud Infrastructure at Vengo Labs

Hardik Gupta

Candidate for MS in Data Science at Harvard University

Michael Bekkala

Custom Logic Engineer at GE Aviation

Erica Lucia

Head of Strategic Partnerships - Google Analytics

David PhD.
Todd Kerley

Senior Software Engineer at Interclypse

Andrew Lenzini

Visual Designer at Redshift Digital, Inc.

Régis Leroux

Associate Vice-President, Head of Legal Department, Procurement, IT and Corporate Contracting at Sanofi

David Scales

Ophthalmologist at Retina and Uveitis Consultants of Texas, PA

Holly Hester-Reilly

Founder of H2R Product Science, Evidence-Based Product Decisions Training and Consulting

Matthew Cuthbert

Controller at TetraScience

Paris Apostolopoulos
Zoltan Bendiner

Head of Financial Risk at Atom bank

Colby West
Jason Scott

Head of Investor Relations at JPMorgan Chase & Co.

Maykay Chow

High Net Worth Tax Accountant at FFO

Jory Cohen

Lead Cloud Applications Developer at ForeFront ☁

Andris Lukjanovics
Blair Boyd

New Product Development Engineer at Freud Power Tool/Bosch

Martin Fahy

Manufacturer of Sofa, Table & Furniture Legs, Brass Castors and Cups, Components

Dan Hamilton

Principal Mechanical Engineer at Farm Design, Inc.

Jaime Gutierrez

Sr. Engineering Technician

Peter Hahn
Eiji Takahara

CMIC Pharma Science Co.,Ltd. - Director of Bioanalysis department

Kevin Bache

Artificial Intelligence Aesthete

Jennifer Kline

Discerning my next career opportunity!

Kelly O'Malley

Software Engineer at Northrop Grumman

Will Gans

Manager, Research Scientist at Amazon

Jon Hegarty

Investment Banking Analyst at Deutsche Bank

Dustin Lyons

Engineering @ Credit Karma

Andrew Bacon

UX Designer at Amazon Web Services (AWS)

Burl Nyswonger

Sr. Software Engineer at F5 Networks

Sam Whitney

DevOps Engineer at Stonecrop Technologies

Scott Evans

Vice President Global Operations, Professional Tools

Kamille Johnson

Software Engineer at Elucd

Mark Lawrence

Principal Software Development Engineer at Amazon

John Pham
Cameron Brown

Electrical Engineer at Tesla

David Antaramian

Software Engineer at PepsiCo eCommerce

Naresh Nagabhushanam

Vice President / Web Architect at Morgan Stanley

Udaya Balumuri

Software Engineer at Fidelity Investments

K.D. Gulko
Joe Flynn

President & CEO at Auxilio, Inc.

Kamal Premachandra

Lead Electrical Engineer at Elementary Robotics

Erika Nelson
Danielle DeVita
Looking for colleagues of Chris Shelby at Company Inc?