Pierre MORICE's Email & Phone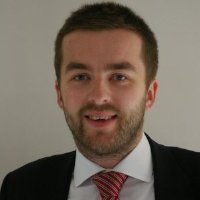 Pierre MORICE
Senior Buyer @ BOUYGUES UK
Pierre MORICE Contact Details
Senior Buyer @ BOUYGUES UK
Buyer @ BOUYGUES UK
EPR Nuclear Power Project Manager @ Tyco Flow Control
DUT Gestion des Entreprises et Administrations, Finance, accounting, financial analysis @ Université de Valenciennes et du Hainaut-Cambrésis
A highly determined and motive multi-cultural individual with extensive experience in both direct and indirect procurement, negotiation and stakeholders management on a worldwide level.
Senior Buyer @ Senior Buyer - Project manager for the implementation of an online ordering platform • Project manager for the deployment of an online ordering platform across all our UK subsidiaries: 3 new
ContactOut is used by recruiters at 76% of the Fortune 500 companies
Similar Profiles to Pierre MORICE
Chelsea Bates

HR Consultant at Seattle Children's

June Gross

Skinologypro: Genetic Anti-Aging, Health and Wellness

Emily Fellouzis

Product Manager at Ident-A-Kid Services of America

Janet Marin

Production Assistant & Stage Manager

Camille Klassen

Registered Nurse, PACU at Marin General Hospital

Nauman Sadique, PMP, SSGB

Senior Professional Business Intelligence-Big Data & Analytics

Lee Preslan

Technical Support Specialist

Jamie Krenn

Adjunct Assistant Professor & Media Consultant

Tricia Waechter

Vice President/DMM at maurice's

Andrea Reyes Hansen

Account Coordinator at Randle Communications

Chetanna Okasi, MD, FACOG

Medical Director at Women's Wellness MD

Kerry Niehaus

Sales and Marketing Leader

Avinash Pamulapati

Quality Assurance Associate at Apicore, LLC

Sean Agans

StormWater Solutions Expert | General Sales Manager - Eastern US

Rocco Micciche

Customer Service Manager at TransCore Link Logistics

Ashley Grossman

Social Media and Content Manager - Salvation Army Northern Division & Author at RedCurrent | It's About Time.

Joseph Zabramski

Professor, Neurological Surgery at Barrow Neurological Institute

Gisele Molloy

Chief Compliance Officer at CareCentrix

Niko Kosonen

Head Engineer at MultiTouch Americas, Inc.

Chuck Schley, CMB

Success in the union of Mortgages & Technology

Andrew Riley, ITIL, MCTS, MCITP

System Engineer at Business Integrity

Thayer Warne

Corps Member at Teach For America

Mark Moliterni

Business Development at UCFTI Expo

Andy Marcionetti
Hilary Neal

Performance Improvement Lead at Westinghouse Electric Company

Zack Watkins, EIT

Electrical Engineer at Black & Veatch

Joshua Thrailkill

EAM Consultant, Advoco Inc

Anita Archer, PhD and CISSP

Manager II Industrial Security Awareness and Training at Raytheon

Angelica Vazquez
Greg Hillman

President and Owner, Bay Hill Builders Inc., construction services, consulting to owners

Terry DTM

★ ★ ★ ★ ★ Experienced Keynote Speaker | Self Esteem Architect ✔Helping Professionals be exceptional Speakers ✔

Satya Nadella
Peter Ree
Ali Hariri

CEO & co-founder at BulldozAIR (YC S16)

Rachel Winokur

Healthcare executive and investor

James Veeneman

Regional Director Pac NorthWest & Western Canada at MongoDB

Ling-Yen Liao
Jordan Levy

Managing Partner, SOFTBANK Capital NY

Ethelbert Williams

eCommerce Operations, Online Grocery, On-Demand Beer

John Clavadetscher

President, Chief Commercial Officer at Cooler Screen, Inc

Billy Blau

VP Business Development and Partnerships

Tom Burnside

CEO and Co-Founder at LendingPoint, LLC

David Kim

Senior Software Developer at Workday

Andrew Folga
Michael Levinson
Akshatha Mallikarjunaiah

Software Engineer @ Identify3D

Patrick O'Leary

Havok Developer Relations at Microsoft

Mathieu Martinet

Lead Developer full stack at My Little Paris

Ben Holtzendorff
Yasmin W.