Peter Wagner's Email & Phone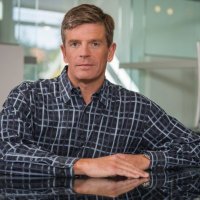 Peter Wagner
Managing Partner @ Accel Partners
Peter Wagner Contact Details
A.B. @ Harvard University
Peter Wagner is a Founding Partner of Wing. He focuses on business technology, seeking out founders and opportunities that have the potential to transform or create explosive markets. Peter has led investments in dozens of early stage companies, many of which have gone on to complete IPO's or successful acquisitions.Since leaving Accel in 2011 and founding Wing,
ContactOut is used by recruiters at 76% of the Fortune 500 companies
Similar Profiles to Peter Wagner
Georgia Archer

Independent Filmmaker at This End Up Films

Emilio Zurutuza

PRESIDENTE DE HONOR DE LA FUNDACION ADECCO

R. Tolley

CEO||Digital & Social Media Marketing||Internet Business and Marketing Consultant||Successful Endeavors, LLC

Rajen Gokani

Vice President at GCM Grosvenor

Karol Postek

Software Developer w ITMAGINATION

Serhat Tecimen
Hallie Beaune

Co-Author of The Naked Pint and The Naked Brewer at Author

Mik Voerman

Contract Administrator at CRC-Evans B.V.

June Todd

Certified Public Accountant at Kleiber & Associates

Tilak Ruparel

Owner, SLATER AND WHITTAKER

Bethan Sanderson
Philipp Lemekhov

IT projects team manager at Auchan Russia

Oksana Mishina
Consuelo Tamez

Experienced Marketing, Communication and Business Development Professional

Renaud Tison
Bastian Sdorra

Rendering Research Engineer at 3DEXCITE

Luther Poehlmann

Manager at Big Country Partners, LLC

Giulio Valiante

Member of the Board at axelero spa

Tori Ellis

Global Legal eDiscovery Manager

Euan McDonald

Managing Director Business Insurance Solutions

Mily Shibu
Ingalill Ulvdell

Marketing & Merchandising Manager at Lindex Sverige AB

Eloise Stein

Étudiant(e) en informatique (Université de Strasbourg)

Samer Malkawi

Business Development Manager at Belhasa International

Amira Hasib

Writer, Director, Cinematographer

CK Bin

VP Singapore at Quantium Solutions (S) Pte Ltd

Bahar Ellis
Shabnam Pechek

Partnerships Manager, ESARO, UNICEF

Minerva Cabrera

Staff Accountant II at Realtor.com

adrian petro

REPRESENTANTE LEGAL en AM&CIA LTDA

Terry DTM

★ ★ ★ ★ ★ Experienced Keynote Speaker | Self Esteem Architect ✔Helping Professionals be exceptional Speakers ✔

Satya Nadella
Ceren Ercen

Operations / Site Reliability Engineer at Grubhub

Kat Young

Senior Product Manager & Non Profit Founder

Emmi Holmstedt

Senior Product Manager at Delivery Hero

Lars Gaubisch

Engineering Manager bei DOOZER

Roberto Mancone

Chief Executive Officer & Founder at WhatIf

Nelson Holzner

Entrepreneur, CEO and Co-Founder of MODIFI, Founder and former CEO of BillPay

Sergey Fetiskin
Andrey Marchenko

Senior Full-Stack Web Developer at Kloeckner.i GmbH

Christian Reichert

Hiring Sales Superstars | Director Sales DACH & Benelux at Productsup GmbH

Christian Knott

Early Stage Venture Capitalist

Heiko Schwarz

Founder, Managing Director at riskmethods GmbH

Carsten Rogal

Category Buyer bei Caterpillar Global Mining HMS GmbH

Jörg Schad

Head Of Engineering and Machine Learning at ArangoDB

Martin Rost

Senior Vice President Offprice at Zalando SE (Zalando Lounge, Zalando Outlet Stores, Zalando Overstock Management)

Markus Schlosser

Global Sales Executive at Hewlett Packard Enterprise

Hüseyin Dogan

Chief Operating Officer at 1&1 IONOS Internet SE & STRATO AG

Anastasia Trubnikova

Looking for a job in Event/Project Management in Berlin

Yasmin W.