Peter Wagener's Email & Phone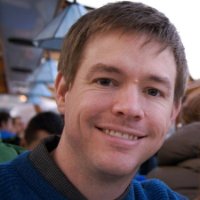 Peter Wagener
Chief Technology Officer @ CardFlight
Peter Wagener Contact Details
Greater New York City Area
BS @ University of Florida
Engaged software development leader with a history of successful R&D projects. Experienced at leading multiple development groups in a coordinated development efforts. 15+ years of professional software development & process consulting experience. Multiple patents granted for distributed software techniques. MBA degree, graduated With Honors focusing on organizational behavior. Loves blending software & team-building experiences into high-performing organizations.
ContactOut is used by
76% of Fortune 500 companies
Similar Profiles to Peter Wagener
Deana Battams

Hotelier at Villa Bergolo Vacation Rental & Pilates and Yoga retreats with neatretreats.com

Mattia Benetti

Libero professionista, Edilizia

Paolo Olivotto

Filtration Sales manager presso Parker Hannifin Italy srl

Gabriella De Bellis

Data Analyst and Product Specialist - Digital Solutions presso IMS Health

Eugenio Rabbione

CTO & Owner at KINETIKON s.r.l.

Paola Raimondi

Marketing e Communication manager presso Metaenergia Spa

Angelo Anelli
Andrea Sinico
Enrico Rinero
FLAVIO ROMALLI

Area Manager presso ALCOTT ITALY

Giada Divina Visalli

Sales Associate at AB AETERNO Watches

Aleksandra Sergejeva

Network Engineering Specialist

Miguel Antonio Giordano

Cerco nuove opportunità lavorative nella GDO/GDS.

Salvatore Rocco

Java Software Engineer @ Walgreens Boots Alliance

Ermes Trecroci

AgustaWestland Aw139 Flight Line Mechanical Technician

Daniela Trinca

Sales Planner & Controller at

Kristina Siskova

Business law student / sales associate Agent Provocateur

Mirco Pescatore
Vincenzo Giuliani

Responsabile Nazionale Acquisti e Selezione salumi/formaggi presso Conad

Salvatore Graceffa

Buyer presso D.I.MAR. SRL

Jarno Boano

Owner presso Boano Racing Sport

Luca Isidori
Luciano Caffa
Dario Bisogni

General Manager - Head of Service South Europe at Panasonic Italia Branch of Panasonic Marketing Europe

Luana Aterrano

Sales assistant for Giorgio Armani retail

Jacqueline Battistacci

Marketing Consultant and professional coaching at Jacqueline Battistacci

Georg Schmies

VP, Global Head Product Development & Drug Delivery at Ferring Pharmaceuticals

Daniele Ottolini

Responsabile Servizio Infrastrutture IT presso Cariparma

massimo michelotti

Chirurgo Ortopedico di Ginocchio, Spalla, Caviglia e Anca presso Ospedale Privato San Francesco di Ravenna

Alex Rusu

Senior Software Development Engineer In Test at Ayla Networks

Christine Bufalini

Channel Leader | Marketer | Mentor | Diversity Advocate

Kelly MBA

TECHNOLOGY GROWTH LEADER WHO INSPIRES DYNAMIC, AUTONOMOUS, & PROFESSIONAL SALES TEAMS TO AUTHENTIC WINNING RESULTS

Dan Held

Director Of Business Development at Kraken Digital Asset Exchange

Katie Fang

Founder at SchooLinks, Entrepreneur, Forbes 30 Under 30 (We are hiring! Submit your resume bit.ly/sl-join)

Rahul Sonnad

cofounder & ceo at Tesloop - the electric regional mobility network

Jackie Certified

System Director, Sourcing & Talent Branding at CommonSpirit Health

Tamara Dull

Principal Open Source Technologist at AWS | Blockchain

Lingzhi Xu

Software Engineer at Salesforce

Joe Lohmeier

Vice President, Sales at Vyopta

Vaidehi Kulkarni
Catherine Lagman
Erik Schultz
Alexander Solomon
Mario Linares

Head of Talent Acquisition at Aviatrix

Kendall Harrell

Vice President, People & Culture at Caribou Coffee

Dao Jensen

CEO and Founder at Kaizen Technology Partners

Terry DTM

★ ★ ★ ★ ★ Experienced Keynote Speaker | Self Esteem Architect ✔Helping Professionals be exceptional Speakers ✔

Satya Nadella
Yasmin W.
Looking for colleagues of Chris Shelby at Company Inc?