Peleg Erlich's Email & Phone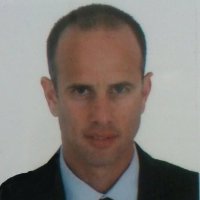 Peleg Erlich
Head of Pre-Sale and Business Development-M2M/IoT @ Amdocs
Peleg Erlich Contact Details
Head of Pre-Sale and Business Development-M2M/IoT @ Amdocs
Director of Business & Product Management-Network Cloud Service Orchetsration @ Amdocs
Director Cloud Solutions-CloudBand @ Alcatel-Lucent
Proven leadership and managerial skills in global companies and start-ups . Strong technical background, leading Product Management, Pre-Sale and Business Development, including Go to market Strategy Maintaining close relationships with key customers and strategic partners across all regions. Specialties: M2M, IoT, Cellular, Network Functions Visualization (NFV), Cloud management, Network orchestration ,and Broadband Access (FTTH, DSL).
Head of Pre-Sale
ContactOut is used by recruiters at 76% of the Fortune 500 companies
Similar Profiles to Peleg Erlich
Gennadiy Babichenko

Owner at G&B Comfort Design

Ankit Chawla

Program Manager - Cybersecurity at IBM

Scott Yorde

DJ and Music Director at Scarlet Bar

Jeawook Jang

Sr. Sales Manager at KLA-Tencor

Jessica Emerson

Business Development and Partnerships Section Manager at King County

Megan Simmons

You can customize this invitation

Ann Marie Papaccio

Vice President Operations - Cosco Logistics Americas, Inc.

Caitlin Reinhart

Quality Control Analyst at BioLife Solutions, Inc.

Tim Strahan

Plant Manager at Consolidated Container Company

Jonathan Wilkins

R&D Electrical Engineer at RefleXion Medical

Tai DDS
Jennifer Herlihy

Sr. Manager, Data Operations

Richard Forth

Manager of Statistics at GSK

Jillian Goulding

Denver Broncos Football Organization

Robert Tiffin

Supervisor, Purchasing/Materials at Makita USA

Hunter Sonn

Student at the University of Michigan

Erik Hinds
Brady Howell

U.S. Department of the Treasury

Krishna Rayanapati
Audra Zorn

Travel Program Lead at Koch Industries

Maddalena Pesenti

Freelance Stylist Assistant

andrea buonocore

Business Development - Analytics and Data Management presso Hewlett Packard Enterprise

Andrea Viola (LION)

Technical Manager Specialization IT, ITALIAN LION Networker 2K+

francis marcel Ewane Ebwelle

Java Senior Developer Consultant at Air liquide

Luca Motta

General Management | Strategy and Planning | Innovation and Digital Transformation | Executive MBA @ SDA Bocconi

Amedeo Forte

General Manager of Metecno SpA

Giovanni Garzella

Senior Group Manager Regulatory Affairs at GSK

Looks Cremonesi

Chief Executive Officer RTW and Accessories at Zuhair Murad

Davide Di Biasi

Student-MSc in marine engineering and naval architecture

Gennaro Tammaro
Mario Foroni

CHM - Founder at MF1 GROUP

Alice CHERON

Communication Manager chez Aruba S.p.A.

Giuseppe Natale

Account Manager presso Randstad

Lorenzo Luce

PHD Student presso Università degli Studi Roma Tre

Alessandro Pincelli

EMEA Director - Global Travel Retail

Sergio Nanna

Titolare presso Elettronica Fusari - Chairman c/o Eurogroup s.r.l.

Paolo Chinetti

Director, Engineering at Whirlpool Corporation

Mario Minale

Head of Regulatory Affairs presso GC Europe

Michele Iacono

National Sales Manager RTD (Anatomia Patologica) & Sequencing presso Roche Diagnostics

Ferdinando Rebecchi

Responsabile Life Banker BNL Gruppo BNP Paribas Sviluppo Promozione Finanziaria

Martina Colardo

Purchasing Department - Non Food at Esselunga

Francesco Maringelli

Vice President Business Development & Marketing at Cardioline S.p.A.

Andrea D'Altilia
Valeria Ronchi

Student at Politecnico di Milano, Interior Design

Andrea Gariboldi
Nicola Zannino

Senior Java Developer at Network Integration and Solutions s.r.l.

Giandomenico Zingali, PhD, PMP

Project Manager at Saipem, Global Executive MBA candidate

Georg Schroeckenfuchs

"Shoot for the Moon. Even if you miss, you'll land among the Stars"