Patrick Ronning's Email & Phone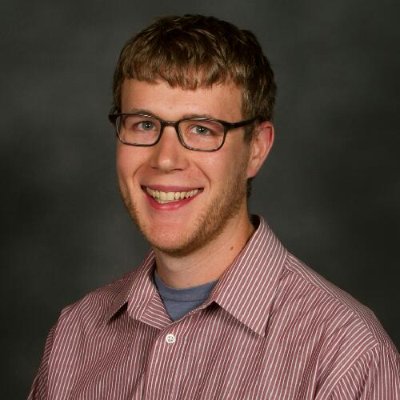 Patrick Ronning
Senior Systems Engineer @ Garmin International
Patrick Ronning Contact Details
Senior Systems Engineer @ Garmin International
Aviation Systems Engineer @ Garmin International
Electrical Instrumentation Engineer @ Bombardier Aerospace
Bachelors of Science, Electrical Engineering @ Wichita State University
I am an engineer and soon MBA, who excels at both project management and technical execution. My primary focus right now is on agile workflow deployment for multiple complex technical projects. I am fascinated by the ability for humans to work many times more efficiently just through good project management, and am inspired by the work ethic
ContactOut is used by
76% of Fortune 500 companies
Similar Profiles to Patrick Ronning
Steve Greig

Entrepreneur offering financing solutions for automotive, RVs, and small business hard money lending.

Lynn Ferrante

AWS Business Development Manager, Databases

Marie Reed

Human Resources Director at Veritex Community Bank

Kenneth Harris

Principal - Academic Medicine (Genomics) BD

John D. Moore

Career Counselor and Higher Education Specialist

Rachel Robarge

Audit In-Charge at Deloitte

Jean-Philippe Maitre

Chief Product Officer / Co-founder @ Spiff, Inc

Matt Bremer
Nate Raymond
Bob Nolan

Regional Sales Director - US Microsoft Platform at Hitachi Consulting

Jessy P.E.

Structural Engineer at EFK MOEN, LLC

Philip PhD

Manager, Analytics and Data Visualization, PC Actuarial, Analytics, and Operations at COUNTRY Financial®

Denné Adams

Senior Change Management Consultant at Accenture

Chris Nguyen

Global Tech Communications • Brand-building Storyteller • Award-winning Journalist

Ryan Hupfer

Director of Charger Operations at Bird

Kate Devlin

customer success strategy

Varsha Negi

Sr. Product Manager, B&M Gift Cards and Corporate International Expansion at Amazon

Chris Miller

Helping enterprises uncover complex cyber attacks

Sean M. Brennan

Business Development Manager

ALEXANDER MBA

Artist at Alexander Mijares Art, co

Patrick Harrington

Senior Recruiting Consultant at IDEMIA

Pegah Kamal

Sr. Social Media Manager | Transforming the way organizations connect with their community.

Annicka Stevens

Technology and Operations Leader, Dish and Sling

Ross Fishbein

Head Of Legal at Bluecore; Managing Partner at Fishbein Legal

John Todd

Western Region VP of HCM Sales- B2B Software & SaaS

Scott Nielsen

Senior Sales Executive, Mid-West at Reed Group MD Guidelines

Vish Thirumurthy

Passionate entrepreneurial leader. Thrives on building great products and partnerships, and winning customers.

Marc Ayala

Manager, Fixed Wing Business Development Team at Rockwell Collins

Matt Munson

Managing Partner at Architecting Innovation

Kanako Chung

Corporate Director, Global Talent Management

Neil Thenier

Director of Operations at Green Blender

Kerri PHR

Senior Vice President, Human Resources

Caroline Schafer

Engineering Manager at Facebook

Lauren Johnson

Senior Recruitment Consultant - Executive & Digital at Talent

Paul Lu
Jay Park

Senior Software Engineer at the Walt Disney Company

Peter Kelly
Pratapa Vaka
Sam Charmand

Chief Information Officer Qantas Airlines at Qantas

Rajendra Nandam

Senior Software Engineer at Bahwan CyberTek

Anitta Miller

Senior System Security Engineer at Microsoft

Ebi Netto
Mike Mellor

Senior Director, Information Security at Adobe

Luke Worth

Acting Service Group Director - Surgical Services Group at Townsville Hospital and Health Service

Bert Boerland

Business Development Manager at Trifork

Prashant Nikam

Associate Vice President at Merck

Jeffrey Jones

Global Executive - Digital Transformation, Cloud Strategy and Migrations, Product Development, Cybersecurity

Julie Tillyard

Senior Marketing Manager at DFLabs - Cyber Incidents Under Control

Denis Masyukov

Senior Software Engineer at Fitch Solutions

Dana Currier

Director, Procurement at Bunge North America, Inc.
Looking for colleagues of Chris Shelby at Company Inc?