Nina Shea's Email & Phone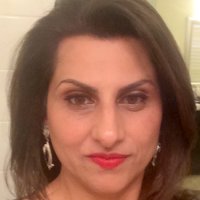 Nina Shea
Dir of Sales @ EMC/VMware - Pivotal Inc
Nina Shea Contact Details
Dir of Sales @ EMC/VMware - Pivotal Inc
Director of Sales @ Cetas now acquired by VMWare
Specializing in building and growing dynamic Sales Teams, with huge revenue growth, in North America. Strong management, strategic planning and selling skills.
Dir of Sales @ Developing & executing sales strategy & plans for Pivotal Analytics product line (formerly Cetas) From Cetas to VMware to Pivotal - an EMC/VMware initiative From April 2013 to Present (2 years 9
ContactOut is used by recruiters at 76% of the Fortune 500 companies
Similar Profiles to Nina Shea
Alicia Licht

Senior Clinical Development Recruiter at Ascent Pharma, a division of Ascent Services Group

David Price

Senior Recruitment Consultant

Michael M.

Head of Business Planning and Management, Schonfeld

Katie Twohy

VP Global Marketing at ShopperTrak

Lan Kennedy-Davis

CEO at SOUL Electronics and CLO at AV Concept

Jodi Stern

National Brand Manager, Austria and Hungary

Margaret Garrity

Motion Graphic Artist, Designer and Presentation Specialist

Bala Ganapavarapu

Asso.Director - I.T Infrastructure at Cognizant Technology Solutions

Steven Kirstein

Kirstein Insurance Services

John Ash

Director, Transportation at Weston Foods

Steven Kimosh
Craig Sirois

Public Relations - McAfee

Brad Allen

Director of Wireless Solutions at Accu-Tech Corporation

Pramod Tiwari

Sr. Software Engineer at Williams Consulting, LLC.

Stanford Huynh

Logistics Practice Lead at itelligence

Pete Walters

Innovation Consultant + Principal at Pete Walters Innovation

Mohammad Baradaran Shoraka

Graduate Research Assistant at Florida Institute of Technology

Andy Gilmore

Project Manager at TK Architects International

Megan Roope

Social Media Marketing Intern at Warner Bros. Television

Tamicka S. James, MPH

Sr. Manager, Field Sales Operations - BioOncology Skin Cancer Franchise at Genentech

Lisa Goldberg

Vice President at Swanson Communications

Molly Meeker

Area Manager at Prospect Mortgage, LLC

Bryan Fairchild
Andrew Anson
Judy Kimble

Corporate Product & Marketing Manager

Brian Clarkin

Mobile Data / Monetization / User Acquisition / App Analytics

Rich Riley

Marketing Manager at University Hospitals of Cleveland

Siobhan Quinn
Michelle Taite

Head of Global Marketing, QuickBooks at Intuit

Paul Jones

Vice President Digital Enablement at Rodan + Fields

Joe Oesterling

Chief Technology Officer at Liquid Web

Lee PMP

PMP Certified Drug Development Leader

Katrina Gil

Corporate Recruiter at Ryder System, Inc.

Reilly Whiting

Head of Recruiting at Upbound (WE ARE HIRING!)

Taher Elgamal

CTO, Security at Salesforce

Tom Sawanobori

SVP and Chief Technology Officer at CTIA

Jaime Garrigus

Director Global Digital Marketing at SC Johnson

Josh Roberts

Director of Product at Instacart

Shree Kumar

Software Engineering Manager at Nimble Storage

Fran Seegull

Executive Director, U.S. Impact Investing Alliance at Ford Foundation

Indraneel Mukherjee
Jade Designer

UI / UX Design for Mobile & Web • Wireframing • Prototyping • Interaction Design • Product Design • Graphic Design

Krista Rime

Digital Analytic Product Manager at Move, Inc / Realtor.com

Luv Mirani

Senior Vice President at Robert Half Finance & Accounting

Henry CFP®

Helping people invest beyond mutual funds/stocks/bonds with their tax advantaged monies. "21st century diversification"

Terry DTM

★ ★ ★ ★ ★ Experienced Keynote Speaker | Self Esteem Architect ✔Helping Professionals be exceptional Speakers ✔

Yasmin W.