Nikhil Kulkarni's Email & Phone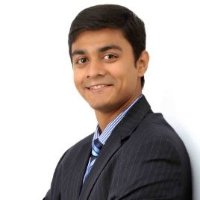 Nikhil Kulkarni
SDN/NFV Software Engineer 2 @ Ciena
Nikhil Kulkarni Contact Details
SDN/NFV Software Engineer 2 @ Ciena
SDN/NFV Software Engineer 2 @ Ciena
Software Engineering Intern @ Juniper Networks
@ B. M. S. College of Engineering
Actively Looking for Opportunities in the field of Computer Networks
Software Engineer 2 @ Working with SDN team. From June 2015 to Present (7 months) San Francisco Bay AreaMasters Student in Electrical Engineering (Computer Networks) @ Vice President (Finance) - Viterbi Graduate Students Association Graduate Student Government Senator From August 2013 to May 2015 (1 year 10 months)
ContactOut is used by
76% of Fortune 500 companies
Similar Profiles to Nikhil Kulkarni
Coy Crain
Maura Donnelly

Human Resources at NYU Stern School of Business

Jillian Maclin

Asst. Accounting Manager at The Hain Celestial Group

Josh Bogen

Sales Manager at SeafoodS.com

Bryce Wynn

Marketing Associate at Sysco

Hwi Han
Rj Preisser

--Real Estate Broker at Windermere

Bill Leffler, CDM, CFPP

Director of Food and Nutrition in Sodexo Health Care Division

Cynthia Spafford

Manager of Proposals, ABB Process Automation, US Oil,Gas & Petrochemical at ABB

Mehran Rafizadeh
Jo McCroskey

Dynamic, proactive Executive Assistant and Office Manager with 7+ years' experience

Denise Olson

Director Risk Management at AdvocateAurora

Cathy Semos

Realtor at Dave Perry Miller & Associates

Kelly Seylar
Shayne Lafoon

Senior Consultant at CapTech Ventures, Inc

Geoffrey Farnsworth, AIA

President at The Farnsworth Group, Ltd

Viktor Geller

Vice President at JPMorgan Chase

Mathew Lucey

Procurement/Marketing at Performance Food Group

Cheryl Berger-Israeloff, OD

Optometrist at Dr. Cheryl Berger-Israeloff

Derk Meima

Vice President at U.S. Bank

Steven Gargano

Assistant Project Manager at Racanelli Construction

Brad Hearne

Electrical/I&C Design Engineer at Progress Energy

Claudy Calixte

Technical Service Desk Analyst at John Hancock Retirement plan Services

Ali Valinasab

Software Engineer at Hansen Technologies

Nate Lutz
Rob OHarrow

Sr System Analyst at NFP Advisor Services

Dylan Schutter

Prepress Specialist/Graphic Designer

Walt Dawson

Director of Research and Analytics at Oregon Health Care Association

Danielle Acker

Email Marketing Manager at Vitacost.com

Terry DTM

★ ★ ★ ★ ★ Experienced Keynote Speaker | Self Esteem Architect ✔Helping Professionals be exceptional Speakers ✔

Richard Davidson
Mihai Gramada

Senior Software Engineer at Uber

Konstantin Bodnia

Fullstack developer at KLM Royal Dutch Airlines via NonDutch

Longhow Lam

Pre-Sales consultant Analytics and data scientist at SAS

Salo Langver

Senior Internal Account Manager Enterprise bij COMPAREX Nederland

Adam Lieskovsky
Tianyi Cui
Jack Leung

Regional Director, Hong Kong at Hays

Andrew Fitzmaurice

CEO at nord anglia education plc

Candy Wu

Bringing people together to achieve great things / Talent Acquisition Manager / Commercial & Professional Services

Nancy (Na)

General Counsel, Head of Legal and Compliance

Collin Thompson

CEO & General Partner. Artificial intelligence and blockchain for ecommerce marketplaces across emerging markets in Asia

Kate () Xie
Alister Chan

IT Specialist - Vocational Training Council, ITIL 4 Foundation

Andy Chung

Quant at GIC | Kaggle Master

Hilton Tam

CEO and Founder at Bright Success Capital

Vivian Lee

Cayman/BVI lawyer at Maples and Calder

Leslie Cheung

Principal Web Developer at Ogilvy & Mather Hong Kong

Yasmin W.