Nicholas DiStefano's Email & Phone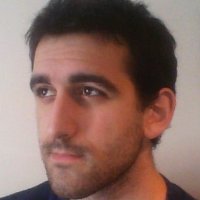 Nicholas DiStefano
Jr. Software Engineer @ Urban Outfitters
Nicholas DiStefano Contact Details
New York, New York, United States
Jr. Software Engineer @ Urban Outfitters
Senior iOS Engineer @ Uber
Cis 196 Ruby on Rails TA @ University of Pennsylvania
iOS Engineer @ iOS Apps From April 2015 to Present (9 months) Jr. Software Engineer @ Android dev, plus whatever else needs done, including iOS Integration Testing, Angular.js/Python Tornado, Continuous Integration, etc. From April 2014 to March 2015 (1 year) Cis 196 Ruby on Rails TA @ Office Hours, Grade Homework, assist in design of course material,
ContactOut is used by
76% of Fortune 500 companies
Similar Profiles to Nicholas DiStefano
Simon Brown

Infrastructure Services Manager at The AA

Kirti Kumar

Associate Partner (Security) at IBM

Matt Stannard
Sherrie Osborne

HR Manager at Affluent Technology Limited

Ilya N.
Roy Walker

Account Director at Caterer.com - TotalJobs Group

Tim Sheppard

Specialist Sales Consultant (BMC Control-M) at Fusion Business Solutions

Jo Ebel

Technical Consultant at Sto Ltd.

Scott Harvey

Business Manager Geosynthetics UK & Ireland at Maccaferri

Warren Bourne

Group Head of Reward at Equiniti

Chris McDonald

Founder of Reep Automotive Group, Consultant and specialist in driving incremental profitable revenue and building stakeholder value.

Tom Burchard

Vice President, Experience Design (Accenture Product X.0) at Altitude, Inc.

Brian Walsh

Head, Global Marketing at Corbus Pharmaceuticals

Althea PMP
Alison Gunter

Driven & enthusiastic College of St. Benedict senior seeking post-graduation Human Resources opportunity

Hannah Tattersall

Journalist, Writer, Editor, Content Editor, Copywriter

Andrae Lopez, MBA

Business Development at ProPharma Group

Tanner Smith

Marketing, Content, & Growth

Alan LCSW

Chief Operating Officer at The Blanchard Institute

Dr. Uliasz

President at Blue Sea Dental

Jordan Young

Deputy Chief of Staff to Lt. Gov. Ron Ramsey

Kirk Anderson

Brand Manager - Marketing & Advertising

Tom Tully

Managing Director at Capgemini

Dean Schaffer

Product Manager at YouTube

Atanu Banerjee

Group Program Manager, Microsoft 365

Clara Planel
Nilesh Shahdadpuri

Software Development Engineer at Amazon

Laura Petersen

Global Strategy/BizDev Executive Digital/Streaming Media-Cloud Solutions/Cyber Security-Adtech-Big Data/Analytics-OTT

Wade R. Sparks

Principal | Chief Market Officer | IT Project Solutions | IT Staffing Services at BalancePoint

Kumar Ramanathan

Director of Engineering, QuickBooks Online Platform and Small Business Data Engineering at Intuit

Dave Mathiesen

Software Engineer at Microsoft

Georgina Milne

Executive Assistant at Goldman Sachs

George Lin

Senior Software Engineer at Zearn

Shannon (Coan)

Senior Vice President of Marketing at Kite Hill

Sara-Jayne Terp

Founder at Bodacea Light Industries LLC

Nabanita Banerjee

Senior User Experience Designer at Cloudera

Michael Songy

Experienced Software Engineer and Technical Leader

Danny Yoo

Software Engineer at Google

Richard Harris

SVP International Sales @ Feedzai

Ilana Shay

Software Eng*Creative*Web Apps*Full Stack*From Design to Production*Lead*Drive*Collaborate

Vishrut Arya

Senior Data Analyst at LendUp

Luke Fu

Senior Engineering Manager

Deep Banerji

Corporate Vice President, Business Performance Analytics and Data at New York Life Insurance Company

Donghui Wu

VP of Technology, Lead Data Scientist, Big Data Analytics and Predictive Modeling

Gabrielle Georges

Customer Success Manager at Optimizely

Bert Amato

Angel Investor | Venture Partner | Director | Adviser

Jorrie Bruffett

Vice President of Food and Marketing at Pret A Manger US

Qilin Sun

Software Engineer at Google

Andrew Wheeler

Software Engineer at Bloomberg LP
Looking for colleagues of Chris Shelby at Company Inc?