Neve Thind's Email & Phone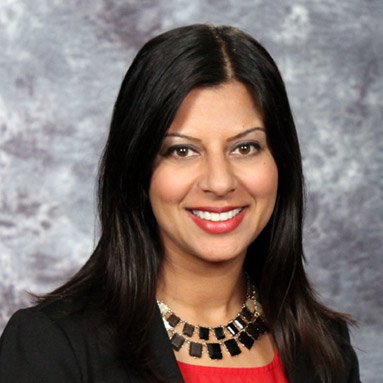 Neve Thind
Head of Digital Marketing Operations & Marketing Technology @ Voya Financial
Neve Thind Contact Details
Greater New York City Area
Head of Digital Marketing Operations & Marketing Technology @ Voya Financial
Company Name GE Capital @
Analytical Chemist @ The Hartford Financial Services Company
Graduate Certificate @ McGill University
Accomplished commercial leader with deep expertise in marketing strategy, digital strategy, innovation and sales operational effectiveness who thrives in fast paced dynamic and demanding environments. Able to quickly build relationships within all levels of an organization to be able to influence key decision making, lead cross functional growth initiatives and be an agent of change. Strategic thinker
ContactOut is used by recruiters at 30% of the Fortune 500 companies
Similar Profiles to Neve Thind
Andrew Dottermusch

Senior Director, Retail & Ecommerce at 24 Hour Fitness

Avantika Nigam

IT/Agile Project Management Consultant

Reilly Grellas
Geetanjali Kanade

Research Technologist at University of Chicago

Deena Jamal

R&D Staff Mechanical Engineer, Instruments

Carlos Montemayor

Sales Director at PROLOGIC

Karen Gartner

Sales Manager at The Westin Verasa Napa

Asish George

Information Systems Mgr, Education Dept.

Brittany PhD

Licensed Clinical Psychologist at Southeast Psych Nashville

Lauritz Kouadio, MBA

Experienced Business Professional

William Sigmon

IT Manager at Tiya Support Services LLC.

Maria-Cristina Fiamma

Senior Underwriter - Multinational Casualty, Major Accounts at AIG

Alex Coe

Silverton Secure, the mic drop of mortgage approvals....learn why!

Jim Davis

Animation Supervisor at Brafton Inc.

Terry Perkinson
Brandon Miller

Physician Assistant at Winchester Emergency Physicians

Megan Monsees

Account Executive at Global Prairie

May Mesiha

Architectural Designer at Neves Architects & Assoc

Lenny Tjam

at Givaudan Australia Pty Ltd

Fiona Ive

Manager, Advertising & Media Services at Tourism Victoria

Adam Petta

Group Director of Culinary Amalgamated Holdings Limited

Sohan David

Founder and Director of Operations and Strategy

Charles Stewart

National Head Of Financial Planning at Shaw and Partners Limited

Andy Darmawan

Senior Analyst (Flood) at IAG

Milan Martinovic

Original Equipment & Export Manager Oceania

Megan Smith
Julian Coppini

Chief Financial Officer at Oliver Hume Corporation

Christopher Price

CEO, PropertyShares.com.au

Milin Desai

GM, Cloud Services at VMware

Manisha Singh

Global Director Digital HR I AI I Analytics I AI I MIT I Future of Work I Business Transformation

Peyman Zamani

Chief Executive Officer at Logicbroker

Brady Sammons

Lead Product Designer at Salesforce

Khatereh Khodavirdi
Brian Colbert

Experienced sales and marketing leader with a focus on digital media, entertainment, sports and emerging technology

Prateek Gupta

Student, University of Oxford

Arthur Bodolec

Product Designer at Facebook

Ben Carcio

Founder | Operator | Connector

Abby Bennett

Talent Acquisition Specialist

Samir Hanna

CEO and co-founder at OQTON.AI

Ben Rodigas

Lead Product Designer at Academia.edu

Mike Smalls

Founder & CEO at Hoopla Software

Jon Couture

SVP & Chief Human Resources Officer at Principal Financial Group

Henry Levak

Head of Product @ Logitech

Maxwell Kagan

Vice President of Finance and Chief Financial Officer (WellStar Medical Group)

Michael Saracini
Emily Briere
Terry DTM

★ ★ ★ ★ ★ Experienced Keynote Speaker | Self Esteem Architect ✔Helping Professionals be exceptional Speakers ✔

Yasmin W.
Looking for colleagues of Chris Shelby at Company Inc?