Neil Pearson's Email & Phone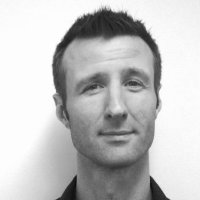 Neil Pearson
Chief Digital Marketing Officer @ IDP Education Ltd
Neil Pearson Contact Details
Chief Digital Marketing Officer @ IDP Education Ltd
Chief Technology Officer @ Hotcourses Ltd
Head of New Media @ Hotcourses Group
Bachelor's degree @ University of Exeter
I'm a creative minded person who enjoys solving problems. I like technical stuff, SEO and enjoy speaking in public (most of the time). In 2006 I won the BCS IT Manager of the Year.
Chief Technology Officer @ Technical management of development teams with a specific responsibility for new strategic objectives. Management of the search engine optimisation of
ContactOut is used by recruiters at 76% of the Fortune 500 companies
Similar Profiles to Neil Pearson
Alex Taylor

Senior Consultant, World First

Krista De Four

Service Delivery Manager at Viapath

Ewan Stewart

Finance Business Partner at Royal Bank of Scotland

Chris Smith

Regional Sales Director - East of England/London at The Danwood Group

Peter Duignan

Director at Pro-Dev Consulting Limited

Rich Henderson

Property Manager at Aldi UK

Hiba El-Mohbi

Logistics | Supply Chain | E Commerce | Process Improvement | Retail

Martin Briggs-Willis

Head of Marketing at YHA (England & Wales)

John Rigby

Senior Leader in Electronics and Distribution Fields. Sales, pricing, change mangement and quoting.

Louise Page

Chief Financial Officer at the National Trust for Scotland

Graham Parker

Sales Director at Ernest Doe & Sons Ltd

Donovan J Eckley

Independent Data Solutions Consultant

Guy James
Sara Al Thani

Advertising Manager Harpers Bazaar Arabia, at ITP Publishing Group

Hippolyne Gromy

Sales Marketing Manager @Business Technology & Innovation Center | Atos

Gabriel Lamas

Ingénieur Commercial at ALTHEA

Cédric RODRIGUES

Directeur Associé chez Effixio

Camille Labeaune

Catégorie Manager filière Santé chez GS1 France

Hajar NOUR EL ABIDINE

Looking for a 6-month internship

Manon Ferrier

Chargée de missions RH chez Kaliop Interactive Media

olivier faucher

Chef de produit chez H.M. CLAUSE

Yacine EL MHAMEDI EL ALAOUI

Business Analyst chez SGCIB

Philippe LEGUAY

International Director Railway Business - Executive MBA HEC Paris/Los Angeles - 34 years experience in Railway

Catherine Cottenot

Quality Director International Operation chez STALLERGENES GREER

Tania Deghilage
Donatien Levesque
Soukaina BENSIAH

Consultante Chez Capgemini

Tony Hawa

Practice Director at Pegasystems

Christel Izanic

Responsable AMOA - Pôle Commerce chez Simply Market France

Hailing Cheng

Machine Learning Engineer at Facebook

Thomas Flores

Security Software Engineer at ManTech International

Dane Howell

Senior Sales Director - The North Face

Susanta Sahoo

Senior Application Developer (Contractor at AT&T )

Wilco Maanen

Data Engineer bij DIKW Intelligence

Rick Purtee

Project Engineer at Wipro Limited

Nigel Pratt

SVP Technology, Customer Intelligence Division, Symphony RetailAI

Vlad Butnaru
Dig Y.

Machine Learning Engineer at Memorial Sloan Kettering Cancer Center

Fassiry Diawara

Ingénieur Développeur Java / Big Data

Prithipal Sandhu

Principal Cloud Architect - AWS, Cloud, CI/CD, Big Data, Hadoop, Analytics, Containers, Infrastructure as Code

Samantha Smith

Head of Recruiting at CoinList - We're hiring!

Guillaume Trohel

Ingénieur d'études et développement chez PMU

Suzie Welch

People Director at Pizza Express

Marco Rizzardi

Head of Customer Analytics and Customer Data at lastminute.com group

Aaron Godfrey
Earl Ellis

Senior Vice President Finance at Best Buy

Elizabeth Kalinaki
Stella Chui

Senior Software Engineer at Google

Jeroen Hoven

Data Scientist at Mobiquity, Inc - Europe
Looking for colleagues of Chris Shelby at Company Inc?