Neil Lebovits's Email & Phone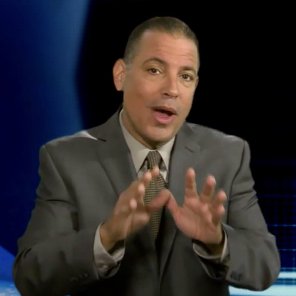 Neil Lebovits
Vice President & Head of Specialty Talent Solutions @ CDI Corporation
Neil Lebovits Contact Details
Greater New York City Area
Vice President & Head of Specialty Talent Solutions @ CDI Corporation
Recruiting Consultant, Recruiting Mentor, Recruiting Coach, Staffing Expert @ Global Performance Coaching
Recruiting Trainer, Key note Speaker & Staffing Expert @ TheDynamicSale.Com
BS, Accounting/Business @ Penn State University
Neil Lebovits, industry guru and executive, is the head of specialty staffing for CDI and also the founder of The Dynamic Sale, a learning, coaching, consulting & development company. We also offer the BEST back office service for Contracting & Staffing Employer Of Record. The Dynamic Sale enables individuals to shatter their performance expectations in the Staffing
ContactOut is used by
76% of Fortune 500 companies
Similar Profiles to Neil Lebovits
Hal Larson

Risk Management & Insurance Consultant

Jeff Benton

Attorney at The Benton Law Firm

Melissa Mears
Mathew Brainerd

Chairman/CEO at Brainerd Chemical Co., Inc.

Julie Henson

Director of Client Development & Marketing | Changing the Client Experience | Executive Coach

Alessia Malvestio

Global Senior Product Director NSW W's Footwear at Nike

Chad Gaither

Director Of Business Development at Johnson Controls

Lorrie Staples-Ellis

Sr. Business Analyst for Recall Corporation at Optomi, LLC

Munir Azmy

Reliability Engineer at Stanley Black&Decker

Levi Wallach

Senior Web Developer at BlueWater Federal Solutions

Tracy Myers

Channel Account Manager at FireEye, Inc.

Suzanne Yada

guiding you through digital marketing overwhelm. relax. everything will be ok.

Patrick McGalliard

Senior Strategic Business Development / Technology Executive

Drew Lanza

Entrepreneur and Venture Capitalist

John Gage

Founding Member, Berkeley2050 Commission, City of Berkeley

Matthew Cohen

Telecommunications Executive

Daniel Minto

CIO, Head of Engineering and Information Technology at Investors Title Company and Affiliates

Mike Folster

Trusted source for Cobots, Vision and Automation solutions that eliminate waste in Michigan Manufacturing

Nick Monteparo

Regional Sales Manager at Woehner LLC

Alok Director

Strategic adviser & change agent - Helping construction companies improve their safety culture & reduce risk

Christine Rodriguez, MBA, SPHR

AVP, HR Business Partner at M&T Bank

Mark E. Tharp II

Managing Director at Orix Energy Capital

Jon Voget

Regional Advancement Director

William Anderson

Director Facilities Maintenance & Energy

Stephen Drzewiczewski

Sr. Manager of Collaborative Applications

Melvin Mendoza

In all your endeavors and ventures, always think of others first.

David Gilfilen

GSS-US-Retail - HP Enterprise Services

Jim Ruszala

Vice President of Client Insights and Decision Support at Scottrade

Terry DTM

★ ★ ★ ★ ★ Experienced Keynote Speaker | Self Esteem Architect ✔Helping Professionals be exceptional Speakers ✔

Ariane Goldman

Founder, CEO HATCH Collection & twobirds Bridesmaid

Andrea Echstenkamper

Marketing at LaunchDarkly (We're hiring!)

Josh Kaye

Enterprise Account Executive at HashiCorp

Steve Enzer

Experienced Software Developer (Ruby on Rails / React.js)

Morris Hammer

Director - Automotive Components at Panasonic Automotive

Timothy O'Brien

President and CEO at Wilsonart International LLC

Bo Zhu
Nate Johnson

Network Engineer - CCIE #49664

Pete Christel

Account Manager - Marketo at Infor

Sara Ferrero
Ketan Parekh

Software Engineer (Contractor) at Google(Nest)

Tahanee Twist

Manufacturing Delivery Consultant - at Morson International

Jin Yu

Sr Software Engineer - We're Hiring!

Nicole Smith

VP of Marketing at Tackle.io

John Tucker

CEO at Ellenos Real Greek Yogurt

Dmitry Sokolov

Senior Software Engineer at YouTube

Akio Kurata

Founder & CEO at EQUITY X

Lane Miki

Technical Recruiter at Google

Yasmin W.
Looking for colleagues of Chris Shelby at Company Inc?