Nathan Chappell's Email & Phone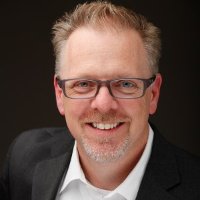 Nathan Chappell
Assistant Vice Chancellor, Advancement Operations and Campaign @ University of California, San Diego
Nathan Chappell Contact Details
Assistant Vice Chancellor, Advancement Operations and Campaign @ University of California, San Diego
UC San Diego: Senior Executive Director of Development - Health Sciences @ University of California, San Diego
UC San Diego: Senior Director Consultant for CCS @
CCS
MBA, Master in Business Administration @ University of Redlands
Strategic, dedicated and passionate leader with more than 20 years experience in executive management including thirteen years of demonstrated success in fundraising and campaign leadership. Professional background includes leading and managing high performing development teams in fast paced, metrics-driven fundraising environments with concentrated focus on raising private support from principal gift and major gift prospects. Manage individual
ContactOut is used by
76% of Fortune 500 companies
Similar Profiles to Nathan Chappell
Jeff Kaplowitz

Vice President at Ace Paper Products, inc.

Molly Beinfeld

Solution Strategist for Population Health at Healthwise

Ron Ellis, CIA, CFE, CISA

Vice President of Internal Audit at Eldorado Resorts, Inc.

Cameron Manderson

Talent Management | Organizational Development | Learning | Leadership Development

Mark Oiler

Vice President of Information Technology at IntellecTechs

Ellen Breslin

Project Manager at Mal Elfman's Flooring

Bruce Gunderson

Business Owner at Build BIM Better LLC

David Lovrien

Technologist, Web Designer, Publisher, Composer

Rebekah Ashley

Associate Director of Academic Human Resources at University of Michigan

Nadia Bowman Capps

eCommerce Technical Specialist

Nir Caspi

at William Morris Endeavor

Earnest Key

Probation/Parole Officer at First Judicial District of PA/Real Estate Investor

Keith Mudd

Multimedia/Web Designer, eLearning Developer, and Church Ministry Professional

Nicholas Hetherington

GIS Supervisor - Network Control Systems at BNSF Railway

Lyle Moss

Senior Vice President, Wealth Advisor, Certified Portfolio Manager (CPM®) for Sound Wealth Management at UBS

Donald Aquilone

Business Development at American Sign Crafters

Kim Hull, PHR

Director of Human Resources at NB Handy

Yemisi Akinhanmi-Olubi, MD, MPH.

Medical Director, Board Certified Occupational Medicine Physician.

Cindy Manjarres

Assistant Property Manager at Werwaiss & Co., Inc.

John Pease

Director of Physical Activity * Personal Trainer

Walker Lusk
Michael Bare, EIT

Civil Engineering Intern / Graduate Student

Nick Antrim

Large Commercial Accounts at TSM Insurance and Financial Services Inc.

Laura Tunnicliffe

Now Leasing since 1969 ★ temporary housing experts in Nashville/Memphis, wide variety of furnished Tennessee apartments

Tony Burgarino, Ph.D., P.E.

Consultant at Tony Burgarino, Ph.D.,P.E.

Daniel Kraushaar

owner at Law office of Daniel Kraushaar

Brittany Hubbard

University Bursar at Indiana University

Sara Lampro

Att'y, Entrepreneur & Author | gen'l counsel/advisor/compliance/consulting/tax/front end web development

Jose Neme

National Accounts Sales Manager

Nick Huss

Manager of Regulatory Compliance - Allegiant Airlines

Matt Glenn

Account Executive - Growth Business at Salesforce

Karan Goel

Software Engineer at Google

Sonya Joseph

Technical Recruiting Lead at Aurora

Jayram Padmanabhan

Digital Strategy and Initiatives Leader at Wells Fargo

Nicholas Kosinski

Value Focused Account Executive

Andre Castro

CEO and Founder at Blockchain of Things

Evan Kravitz

Director, North American Sales at Optimizely

Gina Jacobs

VP Marketing | Brand & Growth Marketing

Mike Shady

Vice President - Online Merchandising at Lowe's Companies, Inc.

Vipin Gupta

Chief Information Officer (CIO) at Toyota Financial Services

Daniel Lewis
Berniedette CPA
Johnny Sanchez

Global Talent Operations at Netflix

Daniel Spiegelman

Software Development Engineer II at Amazon

Ryan George

Director, Marketing at Beats by Dr. Dre

JJ Fleeman

President Peapod Digital Labs & Chief E-commerce officer at Ahold Delhaize

Shaili Kapoor

Software Engineer at Everbridge

Terry DTM

★ ★ ★ ★ ★ Experienced Keynote Speaker | Self Esteem Architect ✔Helping Professionals be exceptional Speakers ✔

Satya Nadella
Yasmin W.