Muhammad Ali's Email & Phone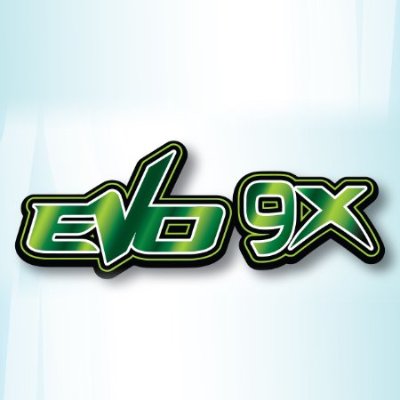 Muhammad Ali
owner @ H&A GLOBAL ENTERPRISES INC
Muhammad Ali Contact Details
owner @ H&A GLOBAL ENTERPRISES INC
President @ R2G Sports Llc
CEO @ New Horizon Developpers (pvt) Ltd
Fsc pre Engineering @ DIVISIONAL PUBLIC COLLEGE
owner @ we have established a full dye sublimation custom uniform factory in Edison New Jersey . This factory produces full dye sublimation uniforms for all sports specially soft ball , football,basketball, soccer, lacrosse and Ice hockey It has a full Graphic printing , Transfers and cut and sewn facility under one roof. The production capability of
ContactOut is used by recruiters at 76% of the Fortune 500 companies
Similar Profiles to Muhammad Ali
Shitendra Bhattacharya

Sales Manager at National Instruments

Akhil Anil

Java Developer, Full Stack Engineer (4+ years)

Prasad Pathak

Application Engineer at Garlock Sealing Technologies

Anoop Bable

If you have to contact me..do drop me a mail at

[email protected]

My phone is not working. Skype: anoopbable

Mohammad Aquib Ali

System Administrator at Sports Corner, Doha, QATAR

Sarfraz Ansari

Manager - System & Server Support, Concentrix

Mayur Bothra
Mohammed Umar Alam

Head - Plant and Equipment at Al- Kayid Brothers Company Private Limited

Mohit Kalra
Sanjay Kumar E

Senior Technology Specialist at Infosys

Yagnasri Mahesh

Enterprise Support Engineer at LiquidHub

Sanjai Palliyil

Senior Software Engineer at Wipro Technologies

Bhawna Salwan

Assistant Manager - Secretarial at Max Bupa

Navin Tiwari

Brand Manager at Dainik Jagran

CHINTALAPATI SRINIVAS

Zonal Head at DLF LIMITED

Anita Punja

Consulting-Digital, Executive Director at PricewaterhouseCoopers Private Limited

Aditya Pawade

Software Developer 3 at Flipkart.com

Sandeep GB
Supratim Samanta

Senior Software Engineer at Comcast

Jitendra Jain, FRM, CA

COO - CRM PBC, India at Deutsche Bank

Rohit Salgaonkar

Scientist (CTS) at Roquette. India, Middle East & Africa

Monesh Shahani

Manager Accounts - Center Head at Pride Technologies India

Santosh Ghatage

Sr. Manager -EHS at Oerlikon Fairfield Atlas Ltd.

Shubhangi Upalekar

Simulation Engineer at C.C.Engineers Pvt.Ltd.Pune

Dinesh Yuvan

Quality Assurance and Regulatory Affairs Lead at ClinAsia Labs Pvt. Ltd.

Khan Javed Ahmedali

Proprietor at HAK Medical Systems

RUPAYAN DEBNATH

CG Animator at Prana Studio.

Hardik Sangani

Graduate Engineering Trainee at Mobiveil Inc.

Terry DTM

★ ★ ★ ★ ★ Experienced Keynote Speaker | Self Esteem Architect ✔Helping Professionals be exceptional Speakers ✔

Satya Nadella
Rohith Shivakumar

Research & Development Engineering at VMware

Daniel Elgort

Chief Data Science and AI Officer at Covera Health

Pete Doherty
Sameep Sheth
Manu Balakrishnan

Sr. Applications Developer at Tesla

Laurent Grandhomme

Senior Software Engineer (iOS / Server) at Element

Sercan A.

Research Scientist at Google

Christopher Lyver

Platform Engineer at MakeSpace

Sean Lyons

Senior Software Engineer at iHeartRadio

Bogdan Kanivets

Senior Software Engineer at Twitter

Xiaotong Yang

User Experience Designer at Google

Joshua Munsch
Jin Li
Tim Street

Android Software Engineer at Snap Inc.

Anish Mathew

Principal SRE Big Data Platform | DevOps | Scala, Ruby | Kafka, Hadoop, AWS, Kubernetes

Geraldine Leite

Available and seeking full-time employment

Sam Kassel
Yasmin W.