Moses Chang's Email & Phone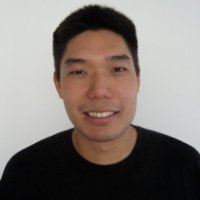 Moses Chang
Account Strategist @ Adlucent
Moses Chang Contact Details
Result-oriented Search Engine Marketing professional with 5+ years of experience in Pay Per Click (PPC) Campaign Management. Experienced in managing both retail and lead gen client accounts in Google AdWords and Bing (Unified Marketplace). Specialties: Primary focus is in Paid Search (PPC), with additional experiences in Search Engine Optimization (SEO), Display (Banner & Rich Media) Advertising and
ContactOut is used by
76% of Fortune 500 companies
Similar Profiles to Moses Chang
Andrea Menio

Product Development Coordinator at IPPOLITA

Donna Gary-Donovan

A passionate education leader providing innovative forward thinking goals to facilitate successful initiatives .

Ellen Simpson

Vice President - Enterprise Risk Management at University Federal Credit Union

Anthony Capodicasa

Director Channel Accounts at Secure128

Evan Logan

Business Development at Jaysocial

Donna Marie Coard

Author, Lifestyle Blogger and Model/Actress

Matt Mueller
Alexis Tomczak

Global Strategic Purchasher at Marel

Taylor Hemming

Senior Software Engineer at AxiaMed

Layne Rogers

Assistant Account Executive at MOROCH

Sandi Coate

HR Technical Lead Specialist

Shannon Rammage

Currently waiting to take boards for my RN

Alexandria Kennedy

Student Affairs professional with a flair for exacting positive social change.

Alina Gavrushenko
David Tilbrook

President/CEO of ddtil Development, Inc. and Cintas Partner

Pierre COUTIN

Vice President - Market Risk at BNP Paribas

Anna Ozenbaugh

Assistant Project Manager

Ada Martin

Leadership Individual Sales Retention and Services at HFHP

Krista McGovern - van de Wetering

Dutch Language Expert at VoiceBox Technologies

Jochen Dietel

Service Engineer at Comet Technologies USA Inc.

Diane Stahl

VP, Marketing at Rubeling & Associates, Inc.

Emil Ziembo

Engineering Manager at Air Liquide Large Industries On-Site

Peter Crimi

Director of IT at Vigon International, Inc.

cayla cates

Sales Administrative Assistant at Express Hardware Solutions

Jon Capobianco

Real Estate Agent at Equity Real Estate, LLC & Managing Owner at CrossFit Advanced, Easton, PA

Amy Plavak
Nazifa Sayed

Finance Manager - Supply Chain

Jane Flaherty
Bhargava Manja

Undergraduate Research Programmer at National Center for Supercomputing Applications

Jordan Liscio

Clinical Site Support, Associate at Biogen

Terry DTM

★ ★ ★ ★ ★ Experienced Keynote Speaker | Self Esteem Architect ✔Helping Professionals be exceptional Speakers ✔

Sebastien Cheraux

Full Stack Engineering & Management

Ian Lockhart

Sr Director Hardware Engineering (Infotainment - Digital Cockpit)

Evan Groth

Lead Android Engineer at Jyve Corporation

Aswin Akhilesh

Software Development Engineer at Yahoo!

Surbhi Madan

Undergraduate Student at Brown University

Dustin Burke

Director Of Engineering at DataRobot

Leon Gao

Software Engineer at Uber

Yani Zhang

Senior Software Engineer at LinkedIn

Nate Wickham

Software Developer at Tableau Software

Sai Rathan

Senior Software Engineer - Team Lead (Cloud Infrastructure) at Trimble MAPS

Stephanie Wei

Software Engineer at Zendesk

Nu Maniphanh

Senior .NET Consultant at Thomson Reuters

Jay Kim

Software Engineer at Confluent

Dexter Vu
Albert James

Software Engineer, Mobile Application Development

Robert Dawson

Senior Software Engineer at Big Fish Games

Ider Zheng
Alexandre Campelo

Senior Software Engineer at Apple

Yasmin W.