Morgan Jones's Email & Phone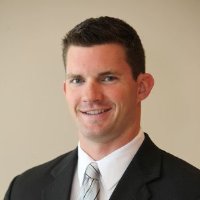 Morgan Jones
Audit Senior Assistant @ Deloitte
Morgan Jones Contact Details
Audit Senior Assistant @ Deloitte
Audit Intern @ Deloitte
Audit Assistant @ Deloitte
Master of Accounting @ University of Florida - Fisher School of Accounting
Graduate of the University of Florida with a combined Master and Bachelor of Science in Accounting degree from the Fisher School of Accounting as well as a Master of Business Administration from the Hough School of Business. Self-driven and hard working professional who owns his work and will go above and beyond to complete objectives in a
ContactOut is used by recruiters at 76% of the Fortune 500 companies
Similar Profiles to Morgan Jones
Jeremy Clem

Project Manager at Terracon

Gabriela Guedez

Jack & St. Malo Project at Chevron

Achille Bianchi

Founder, Maker at Supply District

Julie Weeks

Account Supervisor at GlynnDevins

Sherri Mack

Senior Recruiter at Allegis Global Solutions-E*TRADE Financial Corporation

Valerie Shea

Thought Leader Liaison at Biogen

raquel salois'

Medical Aesthetician, Laser Skin Specialist, Boutique Perfume Designer. CEO/Director of Le Beauty Boutique By Raquel.

Scott Palladino
Ron Hylton

Entrepreneur | Fitness Professional |Sports Massage Therapist |Retired Correctional Counselor

Jeffrey Durr

Senior Partner RU Financial

Kristy Meyer

Event Planner at Dylan's Candy Bar

Courtney Rapé

Brand Manager, Raid® at SC Johnson

Dina SCMP

Inspiring, Creative, Effective and Grounded Leader, Strategist and Communicator

Peter FASTRO

Department of Radiation Oncology at NYU School of Medicine

Syed Ali Zaidi
Christina York, SPHR, MBA

Vice President, Human Resources at Marsh USA Inc.

Shane Wu
Tony Buratti

Vice President of Corporate Development at QTC Management - A Leidos Company

Karen Courter

Managing Director, Global Customer Contact Centers

DavidDavid EA

Senior Controversy Manager

Jeremy Fugleberg

Opinion Writer at Enquirer Media

Margot Rogers

Marketing Manager / Project Manager

Leigh Adelman
Kris Burke

Freelance Television Production Professional

Susan Quillin

Founder of SQ–TravelbyDesign, LLC

Lavin Shinde
Justin Gasbarre

IT Manager, Special Projects at Crown Castle | MBA Candidate

Matt Vail

Software Engineer at Datavant

Hayley Sifontes

Product Marketing @ Atlassian

Rich Ha
Dayvid Jones

Unity 3D App & Game Developer, VR & AR Development, Mobile & PC, Serious & Edu Games, Mentor and Manager

Patrick Sheehan

Senior Account Executive @ PulsePoint

Jason Jennings

Head of Marketing and Merchandising, Fabric.com at Amazon.com

Mike Hancock

Sales professional with a track record of enabling sales teams to gain C-level access - resulting in material improvements in business results for those executives.

Kelly Snow

Lead UX Designer, Bitbucket at Atlassian

Jeannie Liou

Product Marketing at Snowflake Computing

Brian Foo

Senior Software Engineer at Google

Gaye Dean

Vice President, Retail Development at pocket.watch

Victor Coisne

VP Marketing at Strapi, the open-source headless CMS

Tami McDonald

Client Focus Executive Recruiter

Nate Mitchell

Co-founder Oculus (formerly Head of VR Product @ Facebook)

Amin Amat

Sr. Front End Developer at Ooma, Inc.

Diego Concha

Maker, Connector, Athlete

Olivier Taupin

B2B Social Media Influencer | Founder 1M-Member Linked:HR | IoT Technology Leader |

Terry DTM

★ ★ ★ ★ ★ Experienced Keynote Speaker | Self Esteem Architect ✔Helping Professionals be exceptional Speakers ✔

Satya Nadella
Yasmin W.
Looking for colleagues of Chris Shelby at Company Inc?
Sadiq Malik
Principal
James Burke
Principal, European Investments