Mike Sabatino's Email & Phone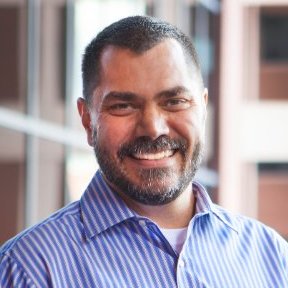 Mike Sabatino
Partner @ Big Club Digital
Mike Sabatino Contact Details
Partner @ Big Club Digital
SVP & Senior Partner @ Fleishman-Hillard
Sr. Designer @ ProWolfe Partners
Business Administrations/Marketing @ University of Missouri-Saint Louis
Mike is responsible for new business development, managing and growing client relationships, development of digital strategy, collaborating on user interface design and managing our business. His experience includes integrated communications, online marketing, UX strategy and architecture, UI design, art direction, client relationship management, and new business development. Mike's clients have come from a diverse set of industries,
ContactOut is used by recruiters at 76% of the Fortune 500 companies
Similar Profiles to Mike Sabatino
Jonathan Daniels

Investment Banking Analyst at RBC--Healthcare

Aimee Zold

Pharmacy Manager at Walgreens

Anna Lignell
Tiffany Lo

Software Engineer at Globality, Inc.

Seth Gursky

Medical Director at Centura Health

Zachary Snyder

Measurement and I&E technician

Rebecca Rodman
Natalie Dougall

Writing & Literature Instructor at Citrus College

Anne Yim

International Payroll and Accounting Program Manager at Netflix, Inc.

Richie Woo

Sr. Sales Engineer at Surfx Technologies LLC

Christa Fischer
Loren Saxby

Entrepreneur, Progressive Strategist

rebecca hobbs
Renju Chandran

Sr UX/Visual Designer at Verizon Wireless

Glicia Garbani

Sales Manager -Brazil at Splunk

Margaret O. (Peggy) Leetzow

Executive Assistant at Astellas US, LLC

Trish Rothgeb

Consultant -coffee industry

Jillian Ryan

Founding Partner at GeopoliticalAP; CEO and Founder at Mariemae

Brian Summers

Software Engineer at PODS-Respec Inc. /Robert Half Technologies/ Sandia National Laboratories

Georgi Todorov

Senior Web Applications Developer

Miranda Vernick

Brand Strategist at Canvas Worldwide

Melissa Ashcraft

Director of Marketing Communications, Creative Business Unit at Wacom Technology Corporatio

Laura Spisak

Manager, Radiology Operations at Allegheny Valley Hospital of the Allegheny Health Network

Tracy Sailors

Co-Founder & Partner, Ten One Shops LLC

Mark Pool, M.D., FCAP

Laboratory Medical Director, Riverside Medical Center and Blood Center, Rush University Medical Center

Heidi Bonjean

Marketing Director at Orbitz for Business

Patrick Hewitt

Business Development / Licensing Manager

Mike Brashear

Owner at Anytime Fitness,Florida Locations

Juliana Quad

Pharmacy Clinical Coordinator at Saint Clare's Health System

Mark Pileski

Sales Manager at Hollister Staffing

Murali Paluru

Principal Software Engineer at Rancher Labs

Andrew Cardno

Inventor in Residence at Strong Force Intellectual Capital, LLC

Joseph George

Sr Director, Product Management / Product Marketing / Alliances

Sarah Greenberg

Engagement Manager at McKinsey & Company

Hass Lunsford

Product Design & Operations

Pravesh Mistry

Vice President Sales, Western US & ANZ at ThousandEyes

Demi Obayomi

Venture Capital Investor at NextWorld Capital and A-Level Capital

Temam Kedir

Software Engineer at Costco Travel

Steve Kishi

Managing Director at Hummer Winblad Venture Partners

Deborah Towey

Senior IT Director at Medtronic

Christian Fernandez

You can customize this invitation

Pete Rizzo

Editor in Chief at CoinDesk

Doug Griffin

Founder and CEO at Nomadic

Nicholas Pirollo

Tech Entrepreneur / Startup Advisor | First Republic Bank / Scholly

Karen Watkins

Head of Member Success at Happy Money

Brett Seyler
Alexis Geotes

Buyer, Director of Merchandising

Terry DTM

★ ★ ★ ★ ★ Experienced Keynote Speaker | Self Esteem Architect ✔Helping Professionals be exceptional Speakers ✔

Yasmin W.