Mike Michels's Email & Phone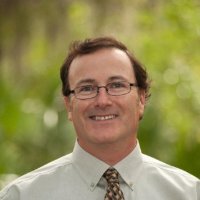 Mike Michels
Executive Vice President @ Cornerstone Environmental Group, LLC
Mike Michels Contact Details
Executive Vice President @ Cornerstone Environmental Group, LLC
Director @ EMCON/EMCON-OWT/IT Group/Shaw
Project Manager @ Donohue/SEC Donohue/Rust E&I
Co-Founder of a mid size environmental engineering firm with 13 offices across the USA. Solid waste design engineer designing landfills, biogas to energy, and biogas control systems. Leader of the firms technical groups assuring quality in all we do. Specialties: Design, Operations, and Construction
Executive Vice President @ Manage quality delivery systems and technical expertise throughout the firm.
ContactOut is used by recruiters at 76% of the Fortune 500 companies
Similar Profiles to Mike Michels
Stephen Wilson

Fashion, Beauty, and Portrait Photographer, Creative Director, Gallery Director

Brandon Zurawlow

Associate Director, Container Qualification & CCIT at Whitehouse Laboratories

Saif Rivers

Vice President - Global Business Services at IBM

Yousef Moradzadeh, PE

President of YHM Consulting Engineers

Kelly Cao

Global Supply Manager @ Apple

Steven James
Ronil Patel

Director, Business Development at Point Guard Partners

Gwen Krauss

API Management Specialist helping companies manage and secure the open enterprise

Miranda Williams

Director of Marketing | B2B/B2C marketing director focused on in-market differentiation and effective use of automation

Lauren Kaplan, PHR

HR Manager at Auriemma Consulting Group (ACG)

Lenny Luckman

Project Manager at Stone Street Properties Inc

Sheila Loftis
Lora Byala

President & CEO, Foursquare Integrated Transportation Planning

Jeff Curtis

Senior Business Executive - Microsoft Dynamics AX Project Management, Manufacturing

Matt Bauman

Managing Broker at Next Step Realty

Mendel Mish

Marketing Consultant at Ambit Energy , Executive Mgr. at Essante Organics

Brent Rogers

Chief Marketing Officer at The Patrick Dealer Group

Ryan McClellan

Entrepreneur, Author & Business Consultant With A Background In Multimedia & Content Development

John David (JD-Dave) Dave Wilcox

Senior Consultant at Nuclear Industry

Matthew Carollo

Innovative marketing exec helping businesses accelerate revenue growth and increase operational efficiencies for 15+ yrs

Todd CFA
Amber MBA

IT Project Manager at DaVita Kidney Care

XinXin Wang

Specialist (Manager) Business Analyst at Amgen

Terese Matchim
Samantha Levy

Copywriter at Cramer-Krasselt

Lisa Chau

Published in Forbes, US News, Buzzfeed & Huffington Post Over 130 Times. TED-Ed Lesson Creator. NPR Guest.

Darrin CPA

Positive Thinker Passionate for Tech and Finance & Accounting

DANNA HAYDAR

Associate General Counsel at Tampa Bay Lightning

Jason Brubaker
Patrick Wilkey

Associate at Turnbridge Capital

Terry DTM

★ ★ ★ ★ ★ Experienced Keynote Speaker | Self Esteem Architect ✔Helping Professionals be exceptional Speakers ✔

Amit Desai

Director - IT & Digital Recruitment

Mathew Gollop

business leader recruiting across institutional NGOs, not for profits, property and other unconventional searches

Gary Cheung

General Manager at SearchGuru

Aarushi Bahl

Final Year Student at The University of Hong Kong

Philippe Schaus

Chairman and CEO at Moët Hennessy

Caleb Baker

Partnering with organisations in Asia Pacific to transform their talent acquisition and management strategies

Sarah-Jane Dyer

Vice President - Human Resources at Citi

Raphael 拉斐尔

Managing Director Southeast Asia at Rocket Internet

Rachel Chan

Digital Marketing Manager at The Lane Crawford Joyce Group

Mark LIN
Dorsa Giyahi

Product Designer at BMO Financial Group

Marius Butuc

Software Developer at Planswell

Simon Grabowski
Radosław Witek

Senior Software Engineer (Java/JS)

Wojciech Migda

C/C++ Senior Software Engineer (PhD) at Motorola Solutions, Machine Learning Apprentice

Przemysław Spodymek
Rajendra Pathak

Head of Procurement , Flat Carbon Europe, Luxembourg

Jakub Orłowski
Yasmin W.