Michael Ziegler's Email & Phone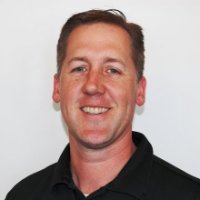 Michael Ziegler
Senior Manager, Business Development @ Texas Motor Speedway
Michael Ziegler Contact Details
Senior Manager, Business Development @ Texas Motor Speedway
Vice President of Corporate Sales @ Texas Brahmas Hockey Club
Assistant Sports Information Director @ Southern Methodist University
High School Diploma @ American School in London
Senior Manager, Business Development @ Promoted from Sr. Account Executive in December 2015. From August 2003 to Present (12 years 5 months) Dallas/Fort Worth AreaVice President of Corporate Sales @ Corporate sponsorship sales for the hockey club -- then known as the Fort Worth Brahmas. Learned the art of installing under-ice logos and dasherboard signage at multi-use
ContactOut is used by recruiters at 30% of the Fortune 500 companies
Similar Profiles to Michael Ziegler
Anushka Goonawardena Ph.D.

Research Scientist at SRI International

James Prospero

Regional Vice President - Commercial Sales

Liz Rogers

Media Supervisor at Crispin Porter + Bogusky

Doris Walker

Executing Innovative Recruiting Stratagies To Identify Top Talent In The Changing World Of Work

David Thayer

Expert Product Manager at Pacific Gas and Electric Company

Vicool Patel

HR/People Focus | Kellogg MBA

Harry Bhatia

Owner, Net Activity, Inc.

Leon Lachance

AVP of Human Resources, Digital Risk / Eldorado

Patrick Geritz

VP of Sales at Attila Security

Rick Chirdon

Chief Appraiser-Director Staff Appraiser Operations at SingleSource Property Solutions

Scott G. Bliek

Assistant General Manager at Stadium Management Company / Sports Authority Field at Mile High

HAKAN BALKUVVAR

Beverage Director /Operation Miami Area at Nusr-Et Steakhouse US

Shanta Boddapati

Engineer/Scientist | Interdisciplinary STEM professional | Creative and Passionate problem solver | Aditya Birla Scholar

Mary Svendsen

Business Manager at TokuSaku Consulting

Rob Rotanz

Vice President at Bank of America Merrill Lynch

Martin Walsh

Managing Director at Goldman Sachs, Asset Management Technology

Jim Bander

Senior Leader: Analytics, Data Science, and Optimization

Birgit Schoeberl

Global Head Modeling and Simulation, PK Sciences at Novartis Institutes for BioMedical Research (NIBR)

Jose Tapia

Senior IT Manager at Microsoft

Marco Delfino

da Vinci Clinical Sales Manager at Intuitive Surgical

Chris Graft

Finance Manager, Capital Planning at Target

Ellen Le

Senior Product Marketing Manager, Digital at Peloton Interactive

John Strassner

CTO and Vice President, Network Strategy at Futurewei Technologies

Chuck Venvertloh

County Clerk/Recorder at Adams County Government - Illinois

Michael Dragos, MBA, PMP

Retail LNG Project Manager at Shell Oil Company

Aaron Heflin
Aaron Morgan-Bonner

Founder of .MET, the social .NET meetup at ECOM

Dan Ostrowski

Managing Director & Founder at Woodrow Mercer

Pia FCIPS

Director of Procurement & Supply Chain - Currently on Maternity Leave

Guy Rubin
Barry Davies

Head of Supply Chain Tesco Ireland

Hayley Fisher
Emmanuel Ndibe

Frontend Engineer at SC Investments LLC

Ash Clay

UX & Design Lead at Maersk Line

Rich Hadnum

Founder at NorthStart Disability Workforce Inclusion

Sir Devane

Chief Executive Officer at the British Council

Priti Soni

Recruitment Manager for a fun-loving hard-working Technology Consultancy - Icon Solutions

Heather CeMAP

I am currently seeking a new opportunity

Nadine Lovan Puplampu BSc. PGDip

EMEA Recruiter at Autodesk

Kris Wood

IT Director/Head of IT/IT Security Manager. ISO27001, ITIL, Service Delivery Expert. AVAILABLE NOW! for Perm/Cont roles

Andries Smit

CEO | Managing Director | Digital Transformation Leader: Driving Growth through Leadership of Digital Businesses

Gary Smith
Andy Bellass

Board Advisor. Shaper of Brands. Father. Cyclist. Vinyl Junkie

Terry DTM

★ ★ ★ ★ ★ Experienced Keynote Speaker | Self Esteem Architect ✔Helping Professionals be exceptional Speakers ✔

Yasmin W.