Melanie Metcalf's Email & Phone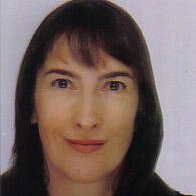 Melanie Metcalf
Post-Acquisition Integration @ Ryder System, Inc.
Melanie Metcalf Contact Details
Ventnor, Isle of Wight, United Kingdom
Rapid Downsizing of a B2B Contract @ Serco
A Career Interim for 14 years specialising in Human Resources' strategy & solutions, with nearly 30 assignments completed to date. Employment Tribunal Lay Member and Workplace Mediator. Thrives on the variety and challenge of creating and applying much-needed change within a number of organisations and industries.
Post-Acquisition Integration @ Operational integration of two major players within the haulage
ContactOut is used by
76% of Fortune 500 companies
Similar Profiles to Melanie Metcalf
Luca Canali

Global Brand Manager at Incipio Group

Phani Kambhampati

CTO | Digital Innovation | Agile Transformation | Emerging Technogies | Enterprise Strategy | Global Engineering Leader

Julie Gutierrez-Farley

President and CEO at Integrity IT Solutions, Inc.

Heidi Lebherz

Vice President Employee Benefits Trusted Advisor La Jolla CA

Mark Scrimenti

Chief Operating Officer & Chief Product Officer

Christopher Rees

Senior Manager at Cox Communications

Ravi Soni

Computer Vision | Machine Learning

Waheed Bajwa

Associate Professor of Electrical & Computer Engineering and Statistics (Graduate Faculty) at Rutgers University

Anthony Papasso

Assistant Director, Marketing & Data Analytics at Rowan University

Douglas Mader
Ricardo Lopez

Senior Manager, Strategic Sourcing & Procurement at White & Case

Desiree Garcia

Corporate Recruiter at CDI Talent & Technology Solutions - Philadelphia, PA

Maryann Mueller

Inventor at Patents To Products

Lucas Andreika

Analyst at Melvin Capital

Jesse MBA

Manager/Team Leader API Manufacturing at Pfizer

Adnan Yousuf

Resident Physician at Weiss Memorial Hospital

Paul Fitzgerald

President, University of San Francisco

William Lafave

Helping drive Innovation, Customer Engagement and Strategic Digital Transformations

Priya Agarwal

Attorney-Advisor at U.S. Department of the Treasury

Joey Silver

Sales Development Manager at NeuroFlow

Elah Hunter Nouri

Account Manager at Refinery29, Inc.

Harry Storck

Driver Safety Team Leader for Casualty Risk Consulting at AIG

Laure Chatard

Director of Sales & Marketing, North America - St Michel North America / Donsuemor

Tim Austin

Managed Care Exec, Network Development Expansion & Delivery, Value-Based Reimbursement,Capitation, Behavioral Health SME

Allan Chow

Launch Analysis at TRW Automotive

Hannah Williams

Tax Transformation Strategist | Data & Automation

Jessica Ng

Senior Associate at KPMG US

Amanda Bartschenfeld

Senior Internal Communications Specialist at Medtronic

John Xin

Co-Founder & CEO at Lunewave Inc.

Rebecca Schapiro

BD & Marketing Exec | Investor | Advisor

Charles Chacón

Sr. Software Developer at TextPower, Inc.

John Kirch
Rajeswari Bhaskaran

Full stack Web developer at Adobe

Divya Alla
Fabio Martins

Continuously delivering software at ING

Guan Gui

Software Engineer at Google

Pauline Teo
Robin Pring

SVP Global Talent & Leadership

Richard Whitehouse

Head of Digital at Cube3 Manchester

Marc Behan

Lead DevOps Engineer at Splunk

James Gibson

Big Data Systems Engineer / DevOps at G-Research

Blake CPA

Controller, NetSuite ERP Certified Consultant, Accounting, Business Process and Optimization Expert

Lieve Logghe

CFO Flat AM Europe at ArcelorMittal

Catalin Stefanovici

CTO at Sports Recruits LLC

Emmanuel Gaudin
Reza Pourzia

Senior Software Architect at HYFN

Nimish Mody

Software Architect at Akana, Inc

Yawei Y.

Staff Engineer at Alibaba Group