Megumi Hora's Email & Phone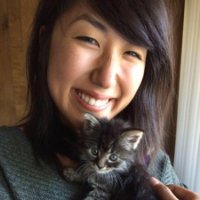 Megumi Hora
Splunk @
Megumi Hora Contact Details
San Francisco, California
Splunk @
Teaching Assistant @ Mills College
Lead Game Design Instructor @ TechKnowHow
@ The University of Manchester
UI web developer at Splunk with an affinity for building intuitive interfaces.
Master's in Interdisciplinary Computer Science, Computer Science, 4.0 @ Mills College From 2012 to 2014 B.A, Economics and History - Double Major, Cum Laude @ University of California, Los Angeles From 2006 to 2010 The University of Manchester From 2009 to 2009 British-system Secondary School A-Level
ContactOut is used by recruiters at 76% of the Fortune 500 companies
Similar Profiles to Megumi Hora
Dushyanth Madhavan

Engineer at SDDA, Singapore Technologies Kinetics Pte. Ltd

Cindy MWCI

HOD - Procurement & Contracts at Guthrie Engineering (S) Pte Ltd

Alaric Lee

Director, Transfer Pricing at KPMG Services Pte Ltd

Hisashi Suzuki
Frank Gairdner
peace cho

Senior Software Engineer at IBI Group

Josée Maillette

Chief Executive Officer at Atedra

Edward Wright

CEO at CRH Medical Corporation

Karen Nayler
Jeff Baker

Major Accounts Manager at Energizer

Brenton Crawford

Sales Representative at Ledcor

Karthik Muthupalaniappan

Senior Engineering Manager at Signal ™

Cheryl Harris

Owner at Harris Computer Services and Docuserve, LLC

Scott Bierwerth, PE

Electrical Engineer at Precis Engineering

Zachary Zguris

Developing next generation 3D printing materials and technology

David Duggan

Senior Sales Executive - Robinson Fresh

Brian Iovino
Taylor Sandroff

Business Development Representative at Groupon

Shubhika Verma

Software QA Engineer at NetApp

Erika Blickem

Quality Assurance Director at Chicken of the Sea International

Pooja Mathur

Sr Software Developer II at Premera Blue Cross

Mustafa Saed

Telematics Server & Security Senior Engineer at Hyundai Kia America Technical Center, Inc. (HATCI)

Annie DeNeui

Meeting & Event Planner, Brand & Project Manager, Strategy Leader

Jeannie C. Frey

Chief Legal Officer and General Counsel at Presence Health

Peter MPA

Digital healthcare marketing innovator who is transforming healthcare with industry leading solutions and approaches.

Kenneth Chan
Bill O'Halloran
Tyler Burgett

Software engineer at BIT Systems

Jim Kuiphof

Director of Information Security at Spectrum Health

Muqeet Malik
Brian Herdeg

Senior Security Engineer- Embedded Systems at Data I/O

Zachary Ceiley

VP of Sales & Marketing at Bisco Industries

Ryan K.
Ruoruo Zhang

Hiring Now! Engineers, Managers, Design and Product.

Kenechi Egbuna
Nick Doyle
Vineeth Reddy

Information Security at Apple

Dominik Pich

Software Engineer - Not looking

Carlos Lopez

Problem Solver; Software Engineering Team Leader at Bloomberg LP

Marie-Laure Thuret

Technical Product Manager chez Algolia

Emma Niekerk

Director of Product Design - Looking for a new role

Mariia Shelkova

Engine Programmer at Avalanche Studios

Dora Ziambra

Chief Compliance & Strategy Officer at Azimo

Rajveer Singh

Software Engineer at Rezi

Damien Swendsen

Vice President, Sales at InsideView, Inc

Ian Tomlinson

Chief Executive Officer at Cybertill

Nat Johnson

You can customize this invitation

Carlos Zhao

Software Developer at #paid - Creator Media

Jared Kanter

Vice President, Mobile Platforms at Teladoc
Looking for colleagues of Chris Shelby at Company Inc?