Matthew Murchison's Email & Phone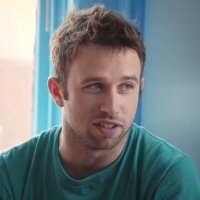 Matthew Murchison
Software Engineer @ ZocDoc
Matthew Murchison Contact Details
Software Engineer @ From July 2015 to Present (6 months) Senior Technical Lead @ From March 2014 to June 2015 (1 year 4 months) Technical Lead @ From January 2013 to March 2014 (1 year 3 months) Senior Software Engineer @ From June 2012 to January 2013 (8 months) Software Engineer @ From July 2011 to June
ContactOut is used by
76% of Fortune 500 companies
Similar Profiles to Matthew Murchison
Justin Youn

Private Equity Investor at Goldman Sachs

Arnold Howard

Minister of Propaganda & Technical Writer at Paragon Industries, L.P.

Anthony Snyder, MBA, CAE, IOM

Change Catalyst - Enterprise Business Consultant at Thrivent Financial

Jenna Caston

District Manager Hot Topic

Kim Katsenes IL. Lic Executive Broker/ Realtor®, AHS, e-PRO

Coldwell Banker Honig-Bell

Jack Casarez

Internet and Network Marketer - Entrepreneur - Mastermind Team Leader

Anirban Maitra

Professor of Pathology and Translational Molecular Pathology at MD Anderson Cancer Center

Liz Jarvis LeBreton

Health IT Specialist at Centers for Medicare & Medicaid Services

Michael Pesce

Msgr. Scanlan High School

Charles Lopez

REALTOR - KELLER WILLIAMS SUCCESS REALTY

Leighton Cubbage

Co-Founder at Serrus Capital Partners

Neal Rossow

President at The Rossow Group

Michelle Ann E. Cruz

Management Innovation at Samsung Electronics America

James Golini

District Manager - Northeast at Ferguson Enterprises

Dimitri Drone

Pharmaceutical and Life Sciences Leader, Transaction Services, PwC

Shelby Dunbar Sutton

Independent Distributor with ItWorks Global at It Works Global

Zlatko Kosovic

Fleet Director at Carnival Cruise Lines

Ryan Otsuka

AWS Solutions Executive at SHI International Corp.

Muneer Mirza

Software Development Manager at Amazon.com

Tom Cunniff

Founder at Cunniff Consulting, B2B Brand Consultancy

Homero Miranda

Marketing Manager at Source1 Purchasing

Cindy Horenstein

Business Attorney, Horenstein Law Group PLLC

Mason Finley

Estimator at Aspen Heights

Suzanne D'Aponte

Creative Director at Skyline Genesis Event Marketing

Judith Workman

Account Manager at Timios Inc.

Vic Forney

Director − Solutions Architect, Capture Excellence at ASRC Federal

Beau Garrett, LEED AP, EIT
Gio Agosto

Estimator at Philadelphia Sign Company

Tavares L. Bowens
Terry DTM

★ ★ ★ ★ ★ Experienced Keynote Speaker | Self Esteem Architect ✔Helping Professionals be exceptional Speakers ✔

Satya Nadella
Charles Potter
Andreas Grafenauer ☁

Helping organizations grow to their full potential by improving sales, service & marketing

Ketlin Kark

Account Manager at CJ Affiliate by Conversant

Cyril Viéville

DevOps Monitoring Expert & Performance Specialist at Betsson Group

Daniel Lundin

Backend Engineer at DICE (EA Digital Illusions CE AB)

Erik Junberger

Engineering Manager at Spotify

Elin Jansson
Sima Tavakolizadeh

Bank Partnership Manager, iZettle

Hal Tily

Head of Data Science and Machine Learning

Xianxin Huang

Software Engineer at Airbnb

Manuel Birke

Senior Manager | Mercedes-Benz Research & Development

Julia Lin

Software Engineer at Flexport

Mark Courson
Bob Picunko
Taylor Boren

Senior Software Engineer at HomeAway

Weijia Che

Chief Architect at CoinXP

Yasmin W.
Looking for colleagues of Chris Shelby at Company Inc?