Matt Pestritto's Email & Phone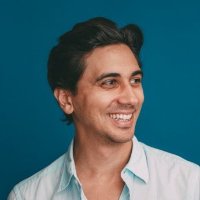 Matt Pestritto
Senior Consultant @ BearingPoint
Matt Pestritto Contact Details
New York, New York, United States
My strength is my ability to understand how to map business needs to technology, organize a team and execute.
President, Founder @ Technical consulting services for startups. Development and technical expertise in - ruby, python, shell, devops, data management, application architecture, process and team building. From May 2011 to Present (4 years 8 months) CTO @ Early stage
ContactOut is used by
76% of Fortune 500 companies
Similar Profiles to Matt Pestritto
Marisa Gelsomino

Account Manager at Insight Global

Andrea Applegate

Chief Operations Officer at Jewish Family Services

Felicia Fechtmeister

Human Resources Professional

Terry Gaines

General Manager, Chief Business Development Officer at First Rate, Inc.

Toni Sabaugh
Kathryn (DeWinne) Hitt

Marketing/Advertising Consultant | Creative Director

Kara Altman
Diyun Huang
Jodie Jeffers

Manager, Talent Acquisition at DHL Supply Chain

Don Pickens

Chief Engineer at KAI Design & Build

Charles Owen

Partner at Emergent India Opportunities Fund

Ralph Vuono

Vice President at 16W Marketing, LLC

Dean L

Account Manager/Lead Recruiter at Sterling Computers - check out our website at: www dot sterlingcomputers dot com

Geoff Daniel

Sales Manager at ThyssenKrupp Elevator Americas

Vasu Sankhavaram

Principal Architect/Account CTO at Amazon Web Services (We are hiring)

Charles Dolige
Siddhartha Chikatamalla

Applications Manager at CardinalCommerce, a Visa Company

Patrick Murphy

VC Investor at Universal Music

Daniel Edelson
Joon DDS

4th Dental Battalion, 24th Dental Company, Det HQ

Patricia Schultz

President, PSE Staffing Solutions, inc.

Christopher CPA

Accounting Manager at Industry Ventures

Todd Flamenbaum,

Vice President at Flushing Bank

Jay Blair

Vice President of Business Operations at Pediatria Healthcare for Kids

Robin Low

Board Member at Brands for Good, Social Innovator, Owner of Greenyarn

Jake Brown

Branch Manager / Financial at Raymond James Financial Services, Inc Member FINRA/SIPC

Gene Chambers

Treasury Media Viewer Modal

Michael Loth

Executive Director - Global Strategy, Power Solutions at Johnson Controls

Robert Weeks

General Manager at Office Depot

Clifton Ashley

Director Channel Sales - Americas at DigiCert, Inc.

Joseph Kim

Doubling down on research design innovation that optimizes the patient experience to speed new medicines to the world

Evan Earnest
Michael Ziegler

Vice President Cloud and Software Sales - Financial Services, North America

Kaushal Kurapati

Group Vice President Product Management at Oracle

Patrick Hu

Managing Director, Business Development at Foursquare

Drew Berkowitz

SVP Global Sales at Cedato

Michael Reisman

Talent Acquistion Leader at OceanX, LLC

Alice Heiman

Time to get a return on your investment for all of your sales activity. #ComplexSale #TradeShows

C. Estevez
Richard Owen
Tyler Dikman

Vice President - Global Premium Products and Benefits at American Express

Warren L.

Helping Companies Grow through Digital Transformation

Ahmad Jivraj

Technical Product Manager at Facebook

Bob Schwartz

Chief Technology Officer at SS&C Technologies

John Tonnison
Dan Surowiec

Global Chief Information Officer at Baker & McKenzie

Matt Lindeman
Terry DTM

★ ★ ★ ★ ★ Experienced Keynote Speaker | Self Esteem Architect ✔Helping Professionals be exceptional Speakers ✔

Yasmin W.
Looking for colleagues of Chris Shelby at Company Inc?