Matt Norman's Email & Phone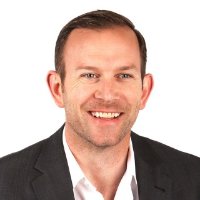 Matt Norman
Preconstruction Manager @ Fortis Construction Inc.
Matt Norman Contact Details
Preconstruction Manager @ Fortis Construction Inc.
Estimator/Project Manager @ Parsons Excavating Inc
Project Engineer @ DPR Construction, Inc.
@ West Albany High School
I am a preconstruction manager for Fortis Construction, a Portland Oregon based commercial contractor. We work in Higher Education, Data Center, Medical, and Commercial/Office Interiors. I am passionate about improving the built environment by building smart, sustainable projects, and continuously learning and improving. We believe in building relationships, doing things right even when no one is looking,
ContactOut is used by recruiters at 30% of the Fortune 500 companies
Similar Profiles to Matt Norman
David Paulos

Manager of Security Services - Mid Atlantic Operations at Whelan Security

Adeola Sokunbi

Senior Sales & Services Executive at Centennial Olympic Park

Tony Uttley

President Honeywell Quantum Solutions at Honeywell

Jerry Dawson, CCIM

Managing Director/Principal at Sperry Van Ness / JCDAWSON Global Real Estate

Susannah Shattuck

Incoming MBA/MPP Candidate at Stanford Graduate School of Business | Focused on the impact of AI on business and society

Jim Spangler

Deputy General Auditor at DTCC

Andreas Nydal

Financial Advisor at Wells Fargo Advisors

Wynter Benda

Deputy City Manager at City of Norfolk

Glenna Davis, PHR

Human Resources Consultant

PJ Zeller

Director at DRS Technologies, Inc.

Efren Favela

Director, Regional Sales - Central Region Residential and Commercial Sales

Krista Coons

Field Sales Representative at Mike's Hard Lemonade

Fred Caprio
Jeff Lennox
Cleon L. Franklin

Urban School Reformer/Instructional Designer

Stacy Stathopoulos

Executive Vice President at CRE Finance Council

Kelly Moseley

DTC Brand Marketing Director at Nike

Laura Dobsch

DBS Sales Consultant at Medtronic

Mark Edsall

Liquid Asphalt Sales & Marketing at Tri State Materials

Tommy Ellis

HSEC Specialist at BHP Petroleum

Nancy Terrell

IS Talent Development Community Health Systems

Shakti Redding

Yoga Psychology and Mythology, Yoga Worldreach Seva School

Darlene Van Beek, CFP®, QPA,RFC

Financial Consultant/Retirement Planning Advisor

Renee PA

International Project Management - Global medical device innovation Strategist & Commercialization Executive

Mustafa Abdul-Jabbar

Doctor of Educational Leadership (EdD), JD Candidate

Stefanie McElman

Hospitality, Tourism, Event Planning, Hotel

Karl Long

Company Support Manager, South Central Region at H&R Block

Sherri Mirassou

Account Manager at Randstad Engineering

Bob Bankston

CEO, BlueGrace Logistics of Tallahassee

Marjan Naumceski
Terry DTM

★ ★ ★ ★ ★ Experienced Keynote Speaker | Self Esteem Architect ✔Helping Professionals be exceptional Speakers ✔

Satya Nadella
Bill Gates

Co-chair, Bill & Melinda Gates Foundation

Ikwhan Chang

matthewlab.com or urhy.me/@Matthew

Ken Colton

Senior Software Engineer at Gif Your Game

Raj Katta

Data science Consultant / Big Data Developer @ FreeWheel | Mentor @ Minds Matter

Gretchen Howard
Carlos Roman

Senior Software Engineer at New Relic, Inc.

Max Horstmann

Principal Software Developer at Stack Overflow

Michael McGaugh

Executive Vice President and Chief Operating Officer at BMC Stock Holdings Inc.

Chris Lieb

Staff Software Engineer at BitSight

Russell Fadel
Jeremy Tatom

Sr. Sourcer at Baylor Scott & White. We're hiring for all specialties & 48 hospital locations.

Mark Egan-Fuller

System Administrator / DevOps Engineer

Matthew Katz

CEO at Verifi, Inc., a Visa company

Kendra Stiger

Recruiter at The Walt Disney Company

Rajeev Bhanot
Michael Todd

(He/Him) Experienced People Ops and Talent Acquisition Manager with an expertise in DTC companies and a passion for DE&I

Chris Thomas

Account Director at Brand Networks

Yasmin W.