Matt Baker's Email & Phone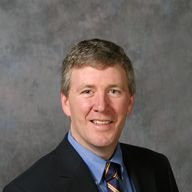 Matt Baker
Energy and Climate Program Officer @ The William and Flora Hewlett Foundation
Matt Baker Contact Details
Energy and Climate Program Officer @ The William and Flora Hewlett Foundation
Commissioner, Public Utilities Commission @ State of Colorado
Director @ Environment Colorado
Energy and Climate Program Officer @ From 2012 to Present (3 years) Commissioner, Public Utilities Commission @ Regulate electricity, gas, water, telecommunications and transportation From January 2008 to May 2012 (4 years 5 months) Director @ Environmental Advocacy Organization From 2003 to January 2008 (5 years) Board of Directors @ From 2006 to 2007 (1 year) Director
ContactOut is used by recruiters at 30% of the Fortune 500 companies
Similar Profiles to Matt Baker
Jared Sunday

Your Single Source Provider of Medical Device Components and Systems at RAUMEDIC Inc.

Glauber Rodger

UI Developer at Blinds.com

Charmon Young

Realtor, Multi-Million Dollar Producer

Ann K.
Jimmie Fulce

Professional Life and Retirement Specialist

Sheri Lange

Licensed Professional Counselor and Caregiver at Self Employed

Kathy Robideau

Director of Advertising Minneapolis/St. Paul Business Journal

BEESTROH MANTECA

Asst. Production Director / On-Air Talent at Streetz 94.5 Atlanta

Dr Dunya Poltorak

Pediatric/ Young Adult Psychologist & Owner, BIRMINGHAM BEHAVIORAL MEDICINE, PLLC

Derek Johnson, I.C.E. - GB

Driven Sales Professional and Business Development Specialist - Specializing in Janitorial, Packaging, Safety

Mary M. Perisin

International Events Coordinator at Maui Jim

Amanda Gavin

Sr. District Manager at ADP

Jeffrey Bram, CPA

Controller at Graver Water Systems, a Marmon Group Company

Mike Lepis

Creative Director at Vignette

Tracy Currie (Green), CIR
Joachim CTP

International Corporate Treasury and Investment Professional

Tyler Korn

Sr. Account Executive at Robert Half - Financial Services Group

Tim Germann

Sales, Marketing, and Business Development Executive

Mike Grewe

District Sales Manager at Paychex

Denise Prevost-Morin

Professional Career Match Solutions / Executive Staffing Company/ Partnering Company Greenlight Staffing

Doyle Fecher

Web Application Penetration Testing | Coalfire

Vishu Patel

Project Management, Process Management, Sales & Marketing Professional

Creed Grimm

Principal Solutions Engineer at Epicor Software

Bart Mosele

Director Western Region at IBM Smarter Workforce

Annie Moore

Senior Communications Consultant, National PR & Communications | Yoga Instructor

Lester Kovacs

New Product Development at Dorman Products

Scott Haeger, MS

Director of Operations at ATCO Communication Services, LLC

Nance Larson

Owner of Nance Larson Photography

Kurt London

Attorney at Robert J. Debry & Associates

Bhumi Kakadia

Employee Sponsorship Account Executive at AT&T

Rohit Shelatkar
Nawazish Ali
Andreas Nau

Managing Director at James Villa Holidays

Benoit Laclau

Partner, Global Sector Leader, Power & Utilities at EY

Lisa Nowell

Chief Risk Officer at Monzo Bank

Ali Shepherd

Recruiting Awesome People for BlackCat Solutions

Chris Moore

HR & Recruitment Manager for the Wolfestone Group, the UK's fastest growing language service provider

Fouzan Ali

Co-founder & CEO at Kantan

Simon Liste

Head of IT | Business Relationship Manager | Solutions Architect

Nigel Lawrence

Senior Talent Acquisition Specialist @ Intapp - We're Hiring! intapp.com/open-positions/

Robyn Blake

Digital Marketing and Brand Specialist

Abrar Khan
Richard Cross

Group Chief Digital Officer at Atkins

Sam Wells
Michael Judge

Sales Director at Snowflake - Enabling your organisation to be data-driven

Jessica Menelon

Management Consultant at Capco

Federica Cillis

EMEA University Recruiter, Software Engineering at Facebook

Terry DTM

★ ★ ★ ★ ★ Experienced Keynote Speaker | Self Esteem Architect ✔Helping Professionals be exceptional Speakers ✔

Satya Nadella
Yasmin W.