Martijn Geerlings's Email & Phone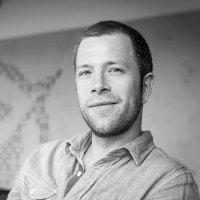 Martijn Geerlings
SaaS Sales Consultancy @ SAAS
Martijn Geerlings Contact Details
Amsterdam Area, Netherlands
SaaS Sales Consultancy @ SAAS
Paternity Sabbatical @ Paternity leave
Head of Sales Nordics & Benelux @ Optimizely
Bachelor of Arts (BA) International Business @ Hogeschool voor Economische Studies Amsterdam (HES)
The interwebs are amazing and I'm passionate about it's ability to connect and create new opportunities for people and business. As an industry we are accelerating commerce and revolutionizing information. Just the kind of thing I like to get up for in the morning.
Head of Sales Benelux/Nordics @ From April 2015 to Present (9 months) Amsterdam Area,
ContactOut is used by recruiters at 76% of the Fortune 500 companies
Similar Profiles to Martijn Geerlings
Andrew Morelli

Strategic Sourcing Manager-Indirect Sourcing at Phillips Pet Food & Supplies

Jeffrey Qiu

Compensation Consultant Intern at Pearl Meyer & Partners

Rachel Blitz

Retail Marketing Manager, North America

Reginald Jr.

Capturing profits via strategy deployment and leadership development

Jeremy Benetz

Senior Software Engineer at Solera Health

Helen Veal

Planning and Effectiveness Marketing Manager

James Davison

Medical Device Sales Professional

Shibai Li

Student at San Jose State

Maigen Thomas

I create delightful and intuitive designs and interactions as a Sr. UX/UI Designer

Joshua Levy

Private Equity Analyst at Neuberger Berman

Joseph CIP

Director of Digital Technology Strategy at National Electrical Contractors Association (NECA)

Jonathan CSHM

EHS Manager at CF Industries

Jessica Baldi

Marketing Event Coordinator at DATADIRECT NETWORKS, INC.

Woody Rill
Edward Contessa
Alexandra Fairchild

Interventional Radiologist

Loanthy Cu

Digital Marketing Coordinator, North American Concerts at Live Nation Entertainment

Jack Mohan

Owner/CEO at Management Recruiters Inc – The Boston Group

Joe Koscik
Twan Vollebregt

At the intersection of AI, UX, and Search

Xing WEI

Master student at ETH Zurich

Martin Goschke

Senior Quality Engineer bei Biotronik AG

Roger Schaller

Manager Quality Assurance at Smith & Nephew Orthopaedics

Marc Messier

Clin. Dev. Immunotherapeutics, at GMAP SAS Intl Science Director (ISD) Oncology, Roche Sr. Clinical Dev. Manager, GSK

Olivier Furter

Head of Operations bei Hero AG

Kaspar Helfrich

co-founder, CEO at Archilogic AG. co-founder at AERO Architekten GmbH

Alberto Gomez

Digital Strategist & Founder

Stephane Collet

Head of Clinical Operations

Yannick Charrotton
Massimiliano Fantuzzi

Linux Radio, SDR, Networks, Security, Databases at MC SOFTWARE SAS

Alex Charlow

Manager of Video Production / Lead Producer at PlayStation

Divya Keerthiraj

Controls Engineering Associate Manager at Tesla

Kamal Nigam

Engineering Director at Google Pittsburgh

Jonathan Sparks

Head of IoT at ServiceNow

Sarah Fink

Experienced Strategic Marketer in Tech

Alexa Harnett

Head of Marketing at Aston Martin The Americas

Melissa Bradley

Managing Partner at 1863 Ventures

Doug Seagle

Transportation Manager at Goodwyn Mills and Cawood

Erin Shy

Executive Vice President, Nonprofit Solutions and General Manager at Abila

Tia Whitlock

Strategic HR, Talent Management and Organizational Development Leader

Rob Vickery

General Partner & Co-Founder - Stage Venture Partners

David Hodgson

Chief Product Officer at Syncsort

Kristie Schmitz

IT Recruiter: Servicing the Twin Cities Market

Arvind Pereira

Founder, Chief Technology Officer at Level

Rebecca Eakins
Katie Albang

Senior Account Executive, Field Sales at Quantcast

fafa fiawoo

Chemical Technician at G&W

Biren Shah

(I am hiring!) Head of Data Services @Apple

Howard MBA

*Hiring Pricing Analyst in Chicago*

Deborah Lemmerman

Chief People Officer at Hebrew SeniorLife
Looking for colleagues of Chris Shelby at Company Inc?