Mark Phillips's Email & Phone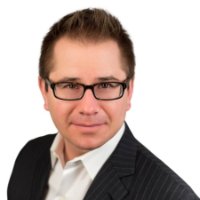 Mark Phillips
Information Management Leadership Program Member @ GE Capital
Mark Phillips Contact Details
Information Management Leadership Program Member @
GE Capital
An international executive with marketing leadership and general management experience. Solid background in healthcare device and IT industries with proven track record in US, Europe and Asia. Ability to drive growth via strategic planning, marketing operations, and OEM / M&A / Business Development efforts. Lead key initiatives into emerging markets to develop In-Country-for-Country products and dedicated distribution
ContactOut is used by recruiters at 76% of the Fortune 500 companies
Similar Profiles to Mark Phillips
Jennifer Marotto
Nadine Lewis

Director of Rehab at Reliant Rehabilitation

Matthew Haskins
Tina Semethy
Bill Gartner

Director of Research and Development at Penske Racing Shocks

Sherri Stumpf

CEO at Blackhawk Community Credit Union

Gail Chanthavy

Technology Analyst II at SchoolsFirst Federal Credit Union

Brian Beinhauer

Director, Information Technology at The Meadows Racetrack and Casino

Zion Shen

Zhejiang Investment LLC, Zoom Venture Partners LLC , Vision Capital Managment LLC Founding Partner

Raed Sadi

Consultant SQL Server DBA

Danielle Cox

Rocky Mountain Territory Manager at Parker Hannifin

Irina Stadnik, CPA

Senior Tax Accountant at Deloitte Tax LLP

Jessica McKinley

Business Owner at Whit's Frozen Custard of Atlantic Beach

Abby Pfeiffer

Legal Staffing at Boly:Welch

Nay Liebenau
Reid McKinstry

Sales and Business Development Manager at O Mustad & Son North America

Kimberly Walker
Edwin Blanco

Real Estate Sales Professional with The Marketing Directors, Inc.

Mike Betancourt

Manager - Clinical Engineering at TriMedx

Sandra Gil

HR Director at OPTO International, Inc. Retail Displays

Jennifer Mattingly

PA-C at Springfield College

Bryan Smith

Network Engineer for Steel Dynamics, Inc. Flat Roll Division

Amanda Payne

Account Executive - Partnerships Division at Cvent

Traian Cornel Cucu

Global Product Manager at Alpha

Laura Gerold

Environmental Engineering Technology Instructor/Coordinator at Northeast Wisconsin Technical College

Joe Sansevero

Network Engineer (Consultant) at McGraw-Hill

David Savage
Ann Houseman

Director, Vaccine Operations at Merck

Doug Sampson

Owner, Acme Distribution Centers, Inc.

Mary Briggs

Global Business Development - Clinical Research, eClinical, Virtual Trials

Ted Slesinski

Lead Software Engineer at EPAM Systems

James Zender

Co-Owner of the greatest company in the world!

Aditya Chabra

Enterprise Sales Manager at Google Cloud

Crystal Karawia

Director Global Retail Marketing at Tarte Cosmetics

Dan Wassel

CFO at Headset - I'm hiring a Startup Controller

Nathan Blackmar

Executive Talent Engagement at eBay Inc.

Nick Chini

Board of Directors at Bainbridge

Steven Green

Programmatic Sales Manager at Chive Media Group

Dan Feliz

General Manager IT Infrastructure at JetBlue Airways

Brian Logue

HR Consultant at HIGHSTREET

Amit Agrawal

Software Engineer at Amazon

Amas Tenumah

Customer Experience Transformist, Speaker & Author

Gary Shorter

Head of Artificial Intelligence at IQVIA - Building Ethical micro-services in Deep Learning, NLP, Blockchain, RPA, OCR

Laurent Longin

Global Head - Talent Acquisition and Workforce Development at Duke Energy Corporation

Curtis Wilson

Sales Director - Southeast/Mid-Atlantic/Caribean Region at ABB Wireless Communications

Lewis ?

Entrepreneur | Google | Stanford

Prashant Ramanathan

Machine Learning at Airbnb

Terry DTM

★ ★ ★ ★ ★ Experienced Keynote Speaker | Self Esteem Architect ✔Helping Professionals be exceptional Speakers ✔

Yasmin W.
Looking for colleagues of Chris Shelby at Company Inc?