Mark Melton's Email & Phone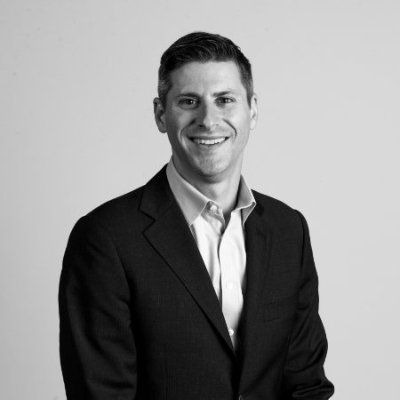 Mark Melton
Senior Account Executive @ OpenText
Mark Melton Contact Details
New York, New York, United States
Senior Account Executive @ OpenText
Enterprise Sales Manager @ Crownpeak
Regional Sales Manager @ Crownpeak
Experienced solutions producer with an over 15 year proven track record for creating vision and value at the C-Level, managing long, complex and team sales cycles and negotiating six figure deals. Successful creating compelling events to sell enterprise-wide software solutions to enterprise companies.
Strategic Account Executive @ Pilgrim sells and implements Quality, Compliance and Risk Management Solutions. Pilgrim
ContactOut is used by recruiters at 30% of the Fortune 500 companies
Similar Profiles to Mark Melton
Darren Richards

Owner of The Estate Company

Gerard Spensley

Major Deals - Lead Director

Chris Tapsell

Global Wheat Breeding Lead at KWS Lochow

Roger Young

Head of Financial Reporting & Operations, Lloyd's

Sara Bravery

HR Manager at Media Molecule

Steve Wheeler

Vice President Marketing - Elsevier Health (RELX Group)

Jayne Barr

Global Digital Advertising Manager, Corporate at Shell International

Claire Braines

Head of Omni Channels at Barclays

Jose Corona Alvarez

Emprendedor, Director de Recursos Humanos y Coach.

Alex Carreño

Supply Chain / Operations

Daniel Guerra Guerrero
Leo Padua

3D Artist - http://www.leopadua.com

Feli Benitez
Gibran Armijo

Project Director at ISBAN

Alex Chies

Product Designer | UX | UI Architect | Scrum Master

Sara Mendiola Fernandez

Research Nurse in Clinical Trials Pharmacy en Hospital 12 de Octubre

Taylor Sohn
Jeff Hickey

Key OEM Account Manager at Kennametal Inc.

Sophie Decker

Vice President, Global Initiatives, Merchant Sales and Solutions

Jessica Harvey, PhD

Freelance technical editor, translator, and medical writer

Anowarul Islam

R&D Mechanical Engineer, Implantable Medical Device Design & Development, V&V, In vivo/ In vitro Study, new concepts.

Louai Drissi

Lead Sr UI Developer at Bridge2 Solutions

Avi Baytel

Head of Operations & Customer Support at CloudCar™

Aruna PMP

Global HRIS and Analytics Leader

Darryl CSP

Senior Vice President of Safety at FirstGroup America

Tom CPSM

Director, Strategic Sourcing at OneAmerica

Mia Wang

Fashion industry supply chain/ SAP ERP M3/ Intrapreneur/Chinese marketing consultant/Sweden,Canada&China/

Annefleur Kylstra

Global Social and Digital Content Lead | Recruitment

Avi Sheleg

Head of IT&IS at Cato Networks

Wais Bashir

Managing Editor, Thought Leadership at Onyx Advisory

Ana Lara

Gerente de Trade Marketing

Yanan Peng

Product Manager at JD.COM

Shampa Bhattacharyya

Customer Success | Knowledge Management | Training

Dacona Smith

VP, Regional General Manager at Wal-mart Stores Inc.

William Baer

Software Engineer - Cloud - Overwatch Lab at CrowdStrike

David Salin

Uber for Business | Automotive

Rhia Dixon

Software Engineer - Full Stack Developer - Tech Connector - Diversity & Inclusion Chair at KCWiT

John Norberg

Partner and Chief Compliance Officer at Wellington Management

Loranne Sewell

Program Director at Pontoon Solutions

Joshua Payton

Senior IT Engineer at Shutterstock

Meta Mehling

Award-Winning Business and Executive Communications Consultant and Coach

Mirian Rodrigues
Sooyoung Hwang
Jeff Tishler

Solutions Consultancy at IDBS

Sivasankar Subbiah

Staff Engineer at Riverbed Technology

Anne Monaghan

Client Services Director at Pontoon Solutions

Subrato Sarkar

Full-stack SDET||Open Source||Coding||CICD||DevOps at Deloitte

Khawar Ashraf

Director of Software Development at Stewart Title

Andrie Swart
Videep Singh

HR Manager - Corporate Functions and Talent Lead - Eastern Hemisphere at BP
Looking for colleagues of Chris Shelby at Company Inc?