Mark Kolich's Email & Phone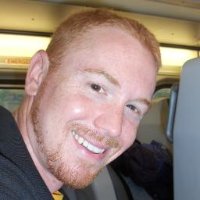 Mark Kolich
Member of Technical Staff @ VMware
Mark Kolich Contact Details
Los Gatos, California, United States
@ Saint Francis High School
ContactOut is used by
76% of Fortune 500 companies
Similar Profiles to Mark Kolich
Ron Delnevo
Simon McGeough
Paul Bibby

Co-Founder, Resourcing and Employee Engagement Specialist

Andy Caine

Head of Construction (Rail) at Atkins

Jon Owen

Marketing & Partnerships Manager

Vijay Patel

ITSM Architecture & Infrastructure

Tom James

Head of Health and Wealth policy, Welsh Government

Kieran McDermott

CEO at One Education Ltd FRSA

Daniel Yovkov
Rob Lontay

Director and Principal Consultant at Belabour Limited (Programme, Project and Service Management)

Wendy Mitchell

National Account Manager at Bagnall & Morris Waste and Recycling

Paul Marshall

Global Head, Audit Systems and Systems Strategy at HSBC

Charlotte Johnston

Account Director at Links Resourcing

Claire Brown
Lisa Phillips

Regional Managing Director, Working Capital Sales, Midlands & East of England,

Stuart Perry

Sales Director - EMEA, MRI Software

Tim Paterson

Enterprise Sales Director at Airship

Andrew Watson

Business Development Manager - Watches at Amazon Advertising

Ian Smith

Head of Northgate Fleet Management at Northgate Plc

Yoni Stern

Senior Marketing Executive at Grant Thornton UK LLP (Business Growth Service)

Tania Azad

Director at Bohill Partners

Robert Bundock MBA MCIPS

Commercial Assurance at PwC

Kamel Alzarka
Shaan Nariman

Senior Strategic Planner at Digitas Health

Mehmet Yusef

Toro Consulting Group Limited

Rachel Thomas

Qualified Teacher / Marketing Professional

Guy Sheppard

KYC Market Manager- SWIFT

Leonia Newman

Director, Co Founder Garrington Relocation /Global Mobility Specialist / UK Relocation Expert / MIM Graduate

Jon Newton

Director at Tiger Boulevard Limited

Mohamed Malek

Supply Chain Management, MSc Intl Trade and Logistics

Jesus R Carrillo

System Engineer at Amazon Web Services

Monica Lenart

Senior Staff Software Engineer at Google

Brian Houng

Senior Software Engineer at Palo Alto Networks

Raul Fernandez

Solutions Engineering | Technical Services

Xin Liu

Senior Software Engineer at ams AG

Lingshuang Wu
Adam Embick

? Amazon Strategy (3P/1P) - Amazon Advertising (AMS) - 3P Marketplaces - eCommerce Marketing & Management; B2C/DTC

Aaron B.

Site Reliability Engineer

Abdul Salama

Senior Software Engineer at Zillow

Thierry Kimenyi

Software Engineer at Rover.com

Astrid Ramos-Hua

Direct Marketing - Growth at Unison Home Ownership Investors

Brian Murray

Senior Software Engineer at Google

kousha Hamidi

Senior backend Software Engineer at Verizon Digital Media Services

Jeffrey Rabovsky
Jingfei Ma

Software Engineer at Google

Ming Zhu

Software Engineer at Google

Benjamin Quach

Graphics Software Engineer at Samsung Electronics

Vidit Aggarwal

Senior Software Engineer at LinkedIn

Terry DTM

★ ★ ★ ★ ★ Experienced Keynote Speaker | Self Esteem Architect ✔Helping Professionals be exceptional Speakers ✔

Yasmin W.
Looking for colleagues of Chris Shelby at Company Inc?