Mark Bennett's Email & Phone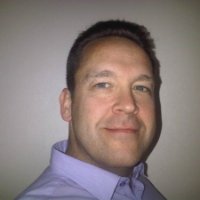 Mark Bennett
Business Development Manager for Industry @ Grundfos Pumps
Mark Bennett Contact Details
Stockport, United Kingdom
Business Development Manager for Industry @ Grundfos Pumps
AREA SALES MANAGER @ GRUNDFOS PUMPS
@ Marple Ridge High School
Business Development Manager for Industry @ From March 2012 to Present (3 years 10 months) Key Account Manager @ From January 2010 to April 2012 (2 years 4 months) AREA SALES MANAGER @ From January 2005 to December 2009 (5 years)
HND, Mechanical and Production Engineering @ Stockport College From 1986 to 1991 Marple Ridge High School
ContactOut is used by
76% of Fortune 500 companies
Similar Profiles to Mark Bennett
Katie Cloutier

President -Brand Strategist at Synapsis Branding

Shelly Irvine, CHRL

Senior Human Resources Generalist at Toshiba Industrial Products Canada (TIPCA)

Andre Baumann

Service Technician at HOMAG Canada Inc.

Minghua Zhao
Mark Cahsens

director at GCW Ventures Inc.

Gabryelle Wolosik

Owner at Internet Ecosystems, Kinetic Sound

Shari Gale

Director, Market Strategy & Execution, TELUS

Kendall Cahoon

Owner/CEO - Accutech Dental Solutions

Sharon Koop

Owner at Performance Motorcycle Accessories Wholesale and Retail Sales of Synthetic Oils, Lubricants, Filters, etc.

Jenna Snow, O.D.

Optometrist at Family Vision Clinic

Jon Dickens
Samina Talat

Provincial Director, Community Health & Wellness (Ontario). Canadian Red Cross.

Todd Stockwell

Engineering Manager - North America Business Unit at Nemak

Annabel Eggleton
Eric Ho, CPA, CA

Senior Audit Manager, Wealth Management at BMO

Bradley Chai

Architectural Designer & Project Manager

Marc Gentile

Vice-Président Opérations chez Club Piscine Super Fitness

Fred Gandolfi

Manager of Security, Watson Data Platform at IBM Corporation

Stephanie Osadchuk
Andrew Moorey

CEO, Global Hydration Water Treatment Systems Inc.

Marion Elizabeth

Senior HR Analyst at Metrolinx

Marc-Alexandre Gauvreau
Linda Alto
Nicolas Sirois, FSA, FICA

Actuaire / VP adjoint, à la recherche du prochain défi

Kara Hepburn

Account Manager, President's Club Elite 2016-2017, SafeStart, A division of Electrolab

Rhyan Ahmed

Lawyer at Rhyan Ahmed Law

Felicia Pizzonia

Director of Business Development

George Droulias

Associate, Debt Capital Markets at CIBC World Markets

Jeff Henshaw

Vice President Digital Marketing at Sprint

Gina Ashe
Scott Canney

Sr. Manager, Online Product Management at The Home Depot

Balaji Gururajan

HIRING! Highly motivated engineers/leaders interested in making it easy for LinkedIn to do business with its customers.

Fiona Li

Manager of Analytics, Ticketmaster at Live Nation Entertainment

Rachel Carpenter
Eric Schnell

Co-Founder at BeyondBrands, mood33 & Cool Beans

Don Hornish

Vice President and Head of Foodservice at Bimbo Bakeries

Paul Hands

Chief Technology Officer at Annum

cyril chemparathy

embedded software @xilinx

Catherine Minter

Chief Revenue Officer at R3

Lily C.

Software Engineer at Google

Erik Larson
Robert Watson

Sr Healthcare Solution Sales Executive-Database & Data Management at SAP

Thomas Hallock

Senior Software Engineer II (IC4) at Compass

Ben Cockerell

Senior Vice President at AdmitHub

Jai Cheema

Senior Account Executive at Lever

Shashi Mysore

Senior Director of Product Management at Quick Base

Terry DTM

★ ★ ★ ★ ★ Experienced Keynote Speaker | Self Esteem Architect ✔Helping Professionals be exceptional Speakers ✔

Yasmin W.