Lynn Murphy's Email & Phone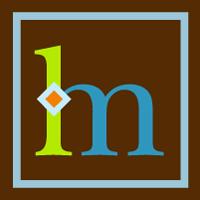 Lynn Murphy
Software Engineer @ Eversight
Lynn Murphy Contact Details
Independent Consultant @ Self-employed
Senior Architect @ SafeNet
A.B., International Relations @ Stanford University
User interface software engineer with extensive experience in the design, architecture, and implementation of user interfaces on various platforms. Experience includes involvement in every aspect of software development from product definition to code architecture and implementation. A unique strength is the pairing of strong technical abilities with user experience knowledge and design aesthetics. For more information see
ContactOut is used by recruiters at 76% of the Fortune 500 companies
Similar Profiles to Lynn Murphy
James Allen

Project Manager at Airco Mechanical, Inc.

Paul Strusienski

Vice President - Corporate Audit - BSA/AML

Eben Krapfl

Software Engineer III at Cartegraph

Celestina Chu

Sr. Manager, Retention Marketing at Macy's

Anya Sander

Nurse Practitioner, Palliative Care at PAMF

Roger Marcotte

Installations Manager at Varian Medical Systems

Stephanie Smith

Cybersecurity Professional : CISO : Risk Management : Incident Response : Innovative Leader

Kyle Koucouthakis

Assurance Associate at PwC

Rebecca Marshburn

Writer, Editor, UX Strategist, Content Strategist, Marketer

Scott Haugh

Chief Actuary at American Enterprise Group, Inc.

Shekhar Gupta

Entrepreneur, Consultant, Global Exec Mgt experience in Business Dev & Product Mgt currently in LBS, IoT, & Big data

Sann Chhan

Web/Mobile Developer at Freelancer

Spencer Gibson
Raymond Yip

Machine Learning and Deep Learning Engineer - Digital Advertising Producer

Ernest LSSBB

Program Project Manager at STEVEN DOUGLAS CO INC

Kelly Bowman

Graphic Designer at Deloitte

Tom Gurka

Head of Design at M10 Networks

Haley Ruzow

Account Executive at Yelp

Adam Roddy
Martha Fernandez

Human Resources Coordinator at ONE Jeanswear Group

Adrian Bryan

Sr. Electrical Engineer at Instrumentation Laboratory

Tiffany Sobers
Bill Witmer
Francis Procaccia

Quality Assurance Manager

Eric Borglum

President at Key Resin Company

Matt Thomas

Sales Representative - Superfeet Worldwide

Darrel Howland

Senior Mfg. Engineer, R&D at Merit Medical Systems, Inc.

Jessie Williams

Executive Chef, Paradise Point Resort & Spa, San Diego's Island Resort

Helena Strömberg
Nick Munday

Business Development Manager Knauf Facades

Nick Broom

Business Analyst specialising in process and decision management for agile software development

Amanda Quinn

Principal Medical Writer at Lucid

James Lopez

Agile Modelling and Prototyping Analyst at Vodafone Global Enterprise

Hannah Lennon

Senior Account Manager at Havas Life Medicom

Robin Weston

Lead Engineer at BCG Digital Ventures

Arsenio Sopena Hernandez

Finance Head EMEA - APL Logistics

Francesca Rigoni

Data and Strategy Analyst at Sizmek

Mark Newton

Managing Director at Verso. Director at Broadwick Live and New Citizens

Robert Sedgwick

Contract Front End Developer at The Hut Group

Phil Hauser

Freelance Frontend Developer and UX Designer

Dmitrij Montenero

Front End Developer & Computer engineer

Stephan Miehe

Engineering Manager at Apple

Ben Ellerby

VP of Engineering at Theodo UK, Co-organiser of Serverless London Meetup, Editor at Serverless Transformation

Eileen Haxby

Manager - Financial Crime Technology at HSBC

Mohammad Rezaul Islam
Adele Feeney

Managing Director UK Automotive at Reynolds and Reynolds Limited

Claire Wicks

Director of People, UK&I at Mothercare

Jamie Lowes

Principal Programmer at Codemasters, Director at VAMflax Ltd.