Luke Martindale's Email & Phone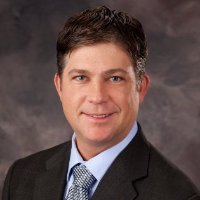 Luke Martindale
Vice President, Sales @ Decision Lens
Luke Martindale Contact Details
Vice President, Sales @ Decision Lens
Global Account Executive, Strategic Customer Program @ SAP America
Sr. Director, Business Development @ SAP America
@ Detroit Catholic Central
Specialties: Enterprise sales, prospecting, marketing, competitive positioning, executive level selling, raising capital, SaaS, cloud computing, partnering, managing teams, building teams, carrying a bag and closing deals large and small.
Vice President, Sales @ Decision Lens provides a SaaS decision support solution focused on helping resource constrained organizations optimize the allocation of their dollars and people. From May 2014
ContactOut is used by recruiters at 76% of the Fortune 500 companies
Similar Profiles to Luke Martindale
Dean Moomey

Account Executive at Viamedia-CenturyLink PrismTV

David Southall

President/CEO at Innovations Federal Credit Union

Brian Quail

President/CEO at Boys & Girls Clubs of Broward County

Scott Richards

Area Principal at Telogis

Catherine Echols

Manager at Verizon Wireless

Nina Mueller

Director of Creative Services at Butchershop

Joshua Netter

Office of the CEO at Cheetah

Nuzhat Alamgir

Manager, Talent Branding and Campus Programs at Acacia Communications Inc.

Bob Miller

Owner at Robert J Miller Consulting

D . Tyler Smith

Electronic Trading Sales at J.P. Morgan

Andrea Morin

Creative Director at Possible

William McDonald

Demand Manager, Weyerhaeuser

Irvin A. Leonard

Senior Advisor, Emigrant Bank; Managing Partner, HPM Partners LLC; CEO, President New York Private Trust Company

Robert Orloski

Sourcing Lead - Agencies - Commercial Procurement

Alysha Brady

Tax Senior Associate at PwC

Ashley Griffin

Leadership Development, Content Strategist

Somer Mead

Program Integration Manager at GLOBALFOUNDRIES

Dana Chivvis
Aditi Jain

eCommerce Strategy Intern at Levi Strauss & Co.

Dawn Blocker

General Manager at Walmart Stores Inc

Blair Yaworski

MBA Candidate at Chicago Booth

Shawn Tureman

GVP Intermodal - Domestic Marketing & Sales - Norfolk Southern

Chris Delfosse (LION)

Sr. Recruiter - RPO, Terex Corporation

Nicole Korak MSN, FNP

National Director of Oncology Clinical Nurse Educators

Elizabeth Lindenauer Johnston, CPA
Tony Argue

VP Sales / Mkting at Miami Industrial Trucks

Tim CPA

National Home Builder Division President and CFO

Brad Cain

Regional Manager - MD/VA at TCC (Verizon Authorized Retailer)

Terry DTM

★ ★ ★ ★ ★ Experienced Keynote Speaker | Self Esteem Architect ✔Helping Professionals be exceptional Speakers ✔

Nathan Lee

Front-end developer at Westpac

Michael Stocks

Associate Product Marketing Manager at Google

Jon Bowker

Senior leader in talent acquisition and diversity...

Danielle Sandre
Aaran Dosanjh

Partner - Business Transformation at Page Executive

Arief A.S

If You believe, you can achieve

Olivia LaRocca
Kim Leung

Site Reliability Engineer at Catalyst Software

Greg Conen

Software Engineer at Honeyfund

Taylor Schoettle

Student at Cornell University

Steve Schmitt

SVP & CFO Walmart U.S. eCommerce

Mostafa PCM

Graduate Teaching Assistant at The University of Texas at Arlington

Rachel Ryan

Client Services Coordinator at Populus Group

Fei Yan

Software Development Engineer at Amazon

Prashanth Kannan

Senior Product Security Engineer at Salesforce

Sudip Das

Senior Developer at Intercontinental Exchange

George Perez

Product Design Player Experiences at Skillz Inc

Kyle Konrad

Software Engineer at Google

Yasmin W.