Lou Paratore's Email & Phone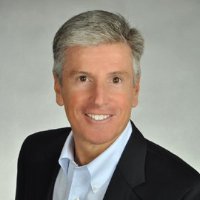 Lou Paratore
Vice President @ Kolter
Lou Paratore Contact Details
As a versatile, goal-oriented revenue generator and executive, I have leveraged my strong entrepreneurial, analytical and problem solving skills to pursue new business opportunities, close major deals and build profitable organizations. So far in my career in real estate, I have successfully managed numerous large-scale projects, ensured optimal customer satisfaction and implemented important cost reductions. I offer
ContactOut is used by
76% of Fortune 500 companies
Similar Profiles to Lou Paratore
Shmuel Shayowitz

Chief Mortgage Banker, Real Estate Financier, Investor, Speaker, Contributing Writer, Home Financing "Value" Lender.

Mark Canez
Alyssa Roffol
Bob Ornst

President at Selzer-Ornst Co. LEED Accredited Professional

Carl L. Wilkins

Sr. Director - Distribution & Asset Operations

Gary Raudebaugh

Owner at Bud Design & Engineering Services, Inc. | Bud Construction, Inc.

David Miclette

President at Elevation Ten Thousand

Karen Laos
Alexandra Kopp

Vice President, Business and Legal Affairs at ICM Partners

Rich Louderbough

Director of Operations at Blue Star Technology, LLC

Mary Murcott

President, The Customer Experience Institute at DialogDirect

Jed Taylor

President at POPi/o Video Banking

Debbie Iannaci

Strategic Communicator | Passionate Storyteller | Creative Collaborator | Agile Marketer | Authentic Leader

Gordon Dupries

Self Employment Facilitator, Franchise Specialist, Dynamic Speaker, Franchisee and Entrepreneur

Jane Birdwell

CEO/Founder at Tablevogue

Eric Hellige

Director of Career Services

Emilie Gallagher

Head of Commodity and Energy Sales, North America

Charles N. Jamison, Jr., PhD
Danyal CFA

Senior Director Investor Relations at ADP

SIR Bruno Serato

Owner of the Anaheim White House

Jamie Selway
Phil Caggiano

Mortgage Sales Manager-NJ at M & T Bank

Ryan Mull

Experienced Digital Marketing / Sales Professional and Entrepreneur

Cara Day

Helping Beverage Companies Strategically Grow

Kelli Fuhrman

Business Development Professional

Kara Zimmerly

Director Human Resources at ProMedica

Douglas S. Cha [The bedRock Group, Inc]

President at The bedRock Group, Inc. °Building Permit, Licensing, Liquor Licensing, Public Way, Zoning Consultants.

Chris Cho

Chief Product Officer at Monster

Kushal P.E.

Field Application Engineer at LMI Technologies. Currently seeking opportunities in Controls Engineering

Lee CFA

Vice President, Investments at Single Family Office

Pavan Sondur

CEO and Co-founder of Unbxd Inc.

Jason Yau

Vice President of Engineering at Dollar Shave Club

Shane Johnson

Senior Director of Product Marketing at MariaDB

Timothy Perrett

Senior Staff Engineer at Level 5, Autonomous Vehicle Division

Xue Wang

Software Engineer at Google

Angela Braly
Derek Idemoto

Vice President, Corporate Development and Cisco Investments

Rajiv Annapragada

Software Development Engineer at Amazon

Brent Perez

Co-Founder & President at SafeGraph

Rachel Pearl

Sr. Technical Recruiter at Thumbtack

Priya Abani
Jad Meouchy
Jake Harris

Digital Transformation and Adoption Advocate at WalkMe

Michael DeStefano

CEC Solution Advisor, Platinum Accounts @SAP: Run Simple

D.Wayne Poole

CEO, enosiX, inc. | Experienced SaaS Executive, Advisor, Investor

Terry DTM

★ ★ ★ ★ ★ Experienced Keynote Speaker | Self Esteem Architect ✔Helping Professionals be exceptional Speakers ✔

Yasmin W.