Lori Marcus's Email & Phone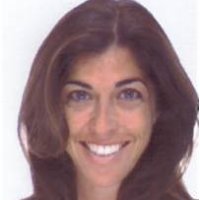 Lori Marcus
Account Executive @ Hill, Holliday, Connors, Cosmopulos
Lori Marcus Contact Details
New York, New York, United States
Certificate in Leadership and Organizational Development @ New York University
As an international marketing leader with a unique mix of brand- and agency-side achievements, I tackle complex customer challenges with focused strategies and clear communications. Expertise spans B2B and B2C companies of all sizes and industries at the global, regional and field levels. Passionate coach, mentor and student with a cross-cultural and divergent thinking mindset Core Competencies:
ContactOut is used by
76% of Fortune 500 companies
Similar Profiles to Lori Marcus
Luis Ibarlucea

Director Supply Chain at First Majestic Silver Corp.

Luis Miguel Labardini-Deveaux

Socio en Marcos y Asociados

Sergio Sentíes Valles

Marketing & Sales Director

Enrique Israel H

ADAS Algorithms Group Leader

Victor Gallegos
GABRIEL VALENZUELA

CEO at Novofloors Sports Surfaces

Felipe Gonzalez

Director Adjunto en RECAL Recubrimientos, S.A. de C.V.

Ernesto Nava y Lara Hernandez

VP Marketing / Online Acquisition at Banamex

Veronica Rodriguez
Paz Manterola

Business Consultant en PayBack American Express

Gerardo Martinez

Head of Latin-America Region at Hilti Latam

Juan Olivas

Ruby on Rails developer en Piñata Softique

Victor Colin

Jefe del Departamento de Pediatría en Centenario Hospital Miguel Hidalgo

Mike Wilson

Managing Director - SVP Mexico and Central America at CEVA Logistics

RAGESH NAIR

DIRECTOR GENERAL - CHEMO SA de CV

Ana Catalina Garza Orezza

Innovation Strategist | Megatrends Specialist | Foresight | Design Thinking | Marketing Leader | Product Manager |

Carlos Mijangos

Director UX en El Palacio de Hierro

Bernardo Fernández Zamora

International Business Administration

Nallely Hernández
Guillermo Luna Bejarano

Collection Analyst en HP Inc.

Julieta Lechuga Aranda

Mercadotecnia, producción comercial, eventos especiales, relaciones públicas y administración

Juan Carlos Pliego Quijano
Leticia Adriana Simental Rodríguez
Francisco Calzada

Finance Director at Tetra Pak Mexico

Jose Bugarin

Lider de proyecto O&M Plantas en GRUPO DRAGON.

Luis del Rio Francos

Lead Developer en Lupe Toys

Edmundo Jonguitud

SAP Sr Delivery Manager, Looking for opportunities

Erick Casas

Gerente General Grupo Inmobiliario Kauppa

Jose Ignacio Perez Perez

Emarketing Manager at KPI 360˚ Marketing

Gustavo Correa

VP CHIEF OPERATING OFFICER at BBDO Mexico

Balder Tol
Fiona McLean

Talent Connector; Founder; HR Strategy

Alex Metelerkamp

Software building blocks for health | Co-Founder and CEO at Vybrance

Jim Lefever

Vice President Human Resources | Creating a better tomorrow than we have today

Paul Martin

Director of SEO at PeriscoPe Ecommerce

John Brilla
Glen Rabie
Alex Cleanthous

Co-Founder @ Web Profits | Co-Founder @ Zage | Digital Consulting | Account-Based Marketing | Blockchain Marketing

Terry DTM

★ ★ ★ ★ ★ Experienced Keynote Speaker | Self Esteem Architect ✔Helping Professionals be exceptional Speakers ✔

Jamal Khan

Managing Partner at Amrop Carmichael Fisher

Hao Chang
Phillip Kingston

Founder & CEO of Sargon, Founder of GrowthOps (ASX: TGO)

Dan Ferguson
George Murrell

Orthopaedic Surgeon, Director Orthopaedic Research Institute at St George Hospital, Professor UNSW--

Priyanka Sharma

Human Resources Business Partner at Western Digital

Michael Shoretz

CEO at Beyond Better Foods

Christina Andonova
wes diplo

producer, remixer, performer at Diplo

Anthony Lee

Software Engineer at PayGarden

Yasmin W.
Looking for colleagues of Chris Shelby at Company Inc?