Logan Jeeva's Email & Phone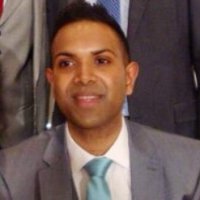 Logan Jeeva
Founder And Managing Director @ Education Professionals
Logan Jeeva Contact Details
Founder And Managing Director @ Education Professionals
Senior Account Manager @ Healthcare Professionals
Managing Consultant @ GSL Education
After working as a Managing Consultant for 8 years specialising in the Education, IT and Healthcare sectors I founded the Education Recruitment Consultancy; Education Professionals. I manage a bespoke team of experienced consultants, head hunters and back office staff that help place daily staff, long term contract staff and permanent staff in Education Establishments. We only work
ContactOut is used by recruiters at 76% of the Fortune 500 companies
Similar Profiles to Logan Jeeva
Petra Heiss

Product and Concept Planning at Toyota Motor Europe

Paul Dehaen
Bob Geraets

Co Founder, bij Odette Lunettes Founder Big Shots Productions

Laurenz Peleman

Junior Consultant at VeroTech

Steven Geeroms

Senior Business Tax Consultant at EY

Ian Catlow

Head of Office at London's European Office

Lidia Pinto

Emea Demand Planner & Marketing Analyst

Heleen Verlinde

International Senior Brand Manager at Alpro

Karim Zarei

Embedded Software Engineer, DSP

Christophe Vanhoolandt

Manager Consulting NATO & European Institutions

Bart Kox
Alain Grijseels
Alyssa Guttaiano

Associate Consultant - Banking & Financial Services at Page Personnel

Rachid Mohandiz

Account Manager Belux chez Gas Natural Fenosa

Gauthier de Moffarts

Senior Functional Analyst at Engie

Sonia Lejeune

Gynécologue - Chirurgiennne - Oncologue chez CHIREC Hôpital Delta

Wim Pelgroms

Certified Private Banker P.B.A. - B at KBC Bank & Verzekering

Ronald van den Berg

Director Manufacturing Development & JIT Operations Ride Performance at Tenneco

Edith Moyaert
Matthieu Ferrant

Lead Product Manager at Agfa HealthCare

Barbara De Backer
Inge Dupont

Quality Assurance Lead BelFin at Cipal

Marie-Amandine Collavini

Consultant - Orca Solutions

Peter Van Heeke

General Manager @ MeDirect Bank

Scheers Nils

Sales Manager at Martin's Hotels

Julie Halkein
Sophie Theunynck

HR Consultant at Randstad Belgium

damien kaivers
Petra Buelens

Senior Air Products Manager at Connections

Tristan Tao

Solutions Leader. Hiring Solutions Consultants and Solutions Architects in SF, Denver, and NY.

Kieran Farr
Dave Krauthamer

CEO, CIO, CTO, CRO, CMO, CSO, founder, QuSecure, Quantum Thought, Chair Band of Angels, Board Member, Venture Investor

Craig Humphreys

World-Class Problem Solver, Author of "5/67 Problem Solving"

Alvin Richards

Chief Product Officer at Redis Labs

Jonathan Miller

Entrepreneur, Investor, & Advisor focused on Fitness, AI, Blockchain & IoT

Tyler Sanford

Territory Sales Manager at BeyondTrust

Chris Bergman

Founder / CEO at Gylee Games

Wanda Carinio

Recruiter at Torani (R. Torre & Co.)

Brian Brown

Information Governance Technology & Consulting Solutions for Global Companies

Tim Victor

Vice President, Statistics & Psychometrics at ProPhase, LLC

Steve Avey

Vice President Specialty Pharmacy Programs at MedImpact

Mike Foley

EVP, Chief Technology & Operations Officer at E*TRADE Financial

Sam Rovit
Michael Rogers

Vice President, Americas Strategic Partners & Alliances at CrowdStrike

Sandeep Johri
Sheeba Philip

Vice President, Marketing Strategy & Communications for JCPenney

Rob Popovic

Vice President Sales, North America Enterprise at Oracle

Terry DTM

★ ★ ★ ★ ★ Experienced Keynote Speaker | Self Esteem Architect ✔Helping Professionals be exceptional Speakers ✔

Yasmin W.