Lisa Monaco, CFA's Email & Phone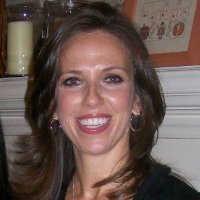 Lisa Monaco, CFA
Managing Director @ MSCI Inc.
Lisa Monaco, CFA Contact Details
Greater New York City Area
Vice President @ Morgan Stanley
Senior Consultant @ Arthur Andersen Business Consulting
Finance, General @ University of Notre Dame
Strategic Finance and Business Executive, Business Unit CFO, and Global Head of Financial Planning & Analysis with an outstanding record of success for MSCI, Morgan Stanley, and Arthur Anderson Business Consulting. Successfully lead global teams in financial analysis, reporting, capital management, M&A, corporate/investment strategic planning, forecasting, treasury, and cash management, improving profitability/performance. An exceptional communicator and team
ContactOut is used by
76% of Fortune 500 companies
Similar Profiles to Lisa Monaco, CFA
Michael Boser

Senior Business Analyst at WellCare Health Plans

Alicia Cantrell

PRN Speech-Language Pathologist at Therapy Management Corporation

Tim Angelotti

Medical Director - Critical Care Transport at Stanford University Hospital Life Flight

Charles Stunson

President at Clybarson Systems Consulting

April Berry
Grayson Corey

Electrical Control Engineer at Magna International

Paul Prindle
Lisa Marie Vath

Art History, Graphic Design, Art Theory, Photography

Jenna Mason - DeRobbio

Hotel Manager | Hotel Covell

Byron Wall

Product Engineer at Allison Transmission

Suanne Cotton Lee
David DoBell, MBA, PMP

Seattle Area Project Delivery Manager at Avanade Inc.

Nathan Dunsworth
Michael Siegert

Army-Baylor MHA/MBA Resident at Walter Reed National Military Medical Center

Hande Dogu

RN III L&D/PP/GYN at Memorial Hermann Health System

Sue (Bondy) Cook, PMP SCPM

Expertise in successful leadership of Projects, Programs, Portfolios and People

Trevor Hahn

Business & Product Development at Fidelity National Title

Michele Merler

Research Staff Member at IBM TJ Watson

Jennifer Lynn Tremblay

MSW Student at BSU, Class of 2016

Marta Evry

Film editor at Blue Cow Productions

Reginald Ratliff

Shareholder at Schwabe, Williamson & Wyatt

Frank Dechiazza

Regional Retail Banking Manager at BB&T

Matt Sloan

President at The Daniel Island Company

Boguslaw Zapal

Tool Design Engineer at Diemasters

Will Batten, CPA, CGMA

Assistant Controller at Lawyers Mutual Liability Insurance Company of N.C.

Rob Crapsey

Owner / President at Crapsey and Gilles Contractors,Inc.

Joe Jarjosa

Director of Financial Reporting at Trinity Health

Charles Gantt, CFA

Vice President at Red Curve Solutions

Sharon Tamir

Head of GBM and Rare Oncology Indications at Karyopharm Therapeutics Inc.

Victoria Chemistruck

Chemist - Hair Care - Open Development at L'Oréal

Terry DTM

★ ★ ★ ★ ★ Experienced Keynote Speaker | Self Esteem Architect ✔Helping Professionals be exceptional Speakers ✔

Satya Nadella
Tony Huang

Co-Founder & CEO at Possible | We're hiring for all teams!

Xinran Yu
Mahmoud Alsilk

Software Engineer at Google

Sean Brooks

Senior Site Reliability Engineer at Bloomfire

Sundar Rajan

Director, Software Engineering

Kyle Truong

Software Developer at Rangle.io

Amanda Ettlin
Jessica Robinson

Senior Account Manager at Sapphire Accounting Limited

Jose Moreno-Torres

Chief Data Officer (CDO) at Kreditech Holding SSL GmbH

Bob Lento

President and CEO at Limelight Networks

Viktor Vasilev

Principal Big Data Engineer at Sony Interactive Entertainment Europe

Mickaël Savafi

Software Engineer at Google

Koichi Sato

Senior Software Engineer at Magic Leap

Xavier Conort

Chief Data scientist at DataRobot

Bin Zhang

Software Engineer at Google

Fangzhou Jiao

Software Engineer at Databricks

Tom George

Sr Business Intelligence Developer ( Tableau , SQL Server, C#)

Yasmin W.