Lin-Hua Wu's Email & Phone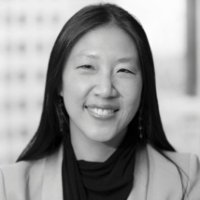 Lin-Hua Wu
Special Assistant to the President @ City University of New York (CUNY)
Lin-Hua Wu Contact Details
San Francisco, California
J.D. @ Stanford University Law School
Results-oriented communications executive with extensive experience providing counsel to senior management teams on critical business issues including crises, M&A, litigation, IPO's, restructurings, corporate positioning, and reputation management. Proven track record of leading high-performance teams to deliver results. Former practicing attorney.
Head of Corporate Communications @ From September 2015 to Present (4 months) San Francisco Bay AreaPartner @ From
ContactOut is used by
76% of Fortune 500 companies
Similar Profiles to Lin-Hua Wu
Melony Block

Human Resources Director at Tri-County Electric Cooperative, Inc.

Adrian Lee
Camellia Zamiri

Technical Development Senior Scientist at Genentech

Liz Jarrett

Studio Director RIBA at ADP Architecture Ltd

Nathan CSM

Director of Sales - Intelligent Technology Solutions at Diversified.

Jeff Zhao
Erron Martin

Owner, BOB JANE TMART MIDLAND

Alex Home

Buyers Assistant - Hardgoods at Briscoe Group / Rebel Sport

Alifiya Sura

Business Strategist, Technology Specialist, Hospitality, Real Estate Development and Angel Investments

Megan, (PHD)

Head of advanced analytics

Timi Pereira

CEO - software for lending and construction industries

Yuri Parreno

President / Founder at Ultrafinopanamahat.com

Ron Teshima

Owner, Teshima Design Group

Seth Taggart

Developing partnerships with office technology providers to strengthen business performance & increase enterprise value

Tini Surya
Marek Hiz

Senior purchasing specialist

Janan Shakur-Kilcher

Co-founder and CEO of the Lausanne based coworking space Cospire SA. We are excited to open in January 2019!

John FARLA
Paul Pluim

Looking for a new opportunity!

Simon Töpfer

Planning & Operations Coordinator (EMEA) bei CNH Industrial

Phil Hampel

Marketing Manager Case IH/Steyr Germany at CNH Industrial

Barry Girsh

Digital Director at Brand Buddha

ronald faulkner

owner at faulkner four percent

Chelsea Hao
Everaldo Goncalves
Paul Boulier

Vice President, Marketing & Sales at Core Molding Technologies

Deidre Smith

Associate Director, Facilities & Operations at University of San Francisco

Massimo Luca

Head of Trade and Economics at EU Delegation to the Republic of South Africa

Sergey Abdurakipov

Ph.D, Data Science Team Lead at SAP Labs, Ph.D. Researcher, HSE lecturer Machine Learning, Deep Learning, Big Data

Tracy Blake

Programmer Analyst leader at Computer Sciences Corporation

Terry DTM

★ ★ ★ ★ ★ Experienced Keynote Speaker | Self Esteem Architect ✔Helping Professionals be exceptional Speakers ✔

Nick Barone

Fullstack Contractor, Startup Consultant. Open to project-based work.

Nikhil Chadda

Software Development Intern at A2Z Development Center, Inc. San Francisco

Andrew Wynne

Analyst at D1 Capital Partners

Sanjay Paul
Stefano Mezzabotta

Chief Information Officer at Bridgestone

Lisa Dupont

Senior Manager, Regulatory Affairs - CMC at Biogen Idec

Key Shin

Software Engineering Manager at Instagram

Melissa Pangilinan

Software Engineer at Uber

Kevin Flanagan

Senior Software Engineer at NBCUniversal Media, LLC

Roman Manchenko
Daniel Allegood

Senior Software Engineer at Capital One

Jaewon Kim

Investment Banking, Vice President

Shannon Yang

Software Engineer at Facebook

Alan V.
Charles Chiou

Software Engineer II at Microsoft

Gennadiy Koev

Therapeutic Area Head - Rare Diseases, Global Regulatory Affairs at Sanofi Genzyme

Lawrence Wang

Quantitative Analyst at Google

Jaremy Cheetwood

Sr. Site Reliability Engineer at Intuit

Yasmin W.
Looking for colleagues of Chris Shelby at Company Inc?