Lauren Pearce's Email & Phone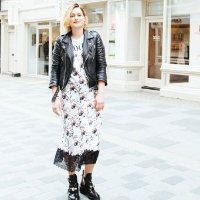 Lauren Pearce
Global Visual Coordinator and Project Manager @ Acne Studios AB
Lauren Pearce Contact Details
Global Visual Coordinator and Project Manager @ Acne Studios AB
Visual Merchandiser - Fashion @ Liberty Ltd
Head Visual Merchandiser @ Browns Fashion
London based fashion and interiors Visual Stylist working with leading luxury retail stores and international fashion brands. Designing and managing exciting retail concept spaces and creating impactful Visual Merchandising strategies.
Visual Merchandiser - Fashion @ • Creative direction for window display and in-store merchandising across fashion floors • Interior design and store projects. Created new retail spaces in
ContactOut is used by recruiters at 30% of the Fortune 500 companies
Similar Profiles to Lauren Pearce
Laura Mandelli

R&D-Supervisor Regulatory - Trattamento Toiletries Make up presso Micys Company SpA

Darpan Sharma

Business Head Niyo Solutions Inc

Steve Musten

Director, Systems Engineering at GMAC Insurance

Peter Lane

Sr. Director of Product Management at Aruba Networks

Amit Mahajan

I'm Hiring! | Head of Product - Subscription Platform & Analytics

Elena Drozd

Senior Director, Data Science & Advanced Analytics at Oracle

Sharon Koh
Brian Berns

Marketing Manager at ConTech Lighting

Kyle Plaugher

Software Engineer at Airbus Aerial

Ann Reist

Marketing Strategy & Planning | Product Marketing Management | SEO/SEM & Social Media Strategist

Megan O'Brien

Marketing Strategy|Content Marketing|Operations|Driving Brand Awareness Via Integrated B2B Marketing Campaigns|Chicago

Lexington Griffith

Connecting strategy to execution through the structuring and modeling of information

Gregory Renfroe
Venkat Shivkumar
LAVONDA ANDERSON

Owner, Gro-aut Solutions, LLC

Marco Muniz

Head of Data & Information Latin America, Business Process Consultant Lead at Syngenta

Yu Bi
Suvarna Bhakare
Kris CLMC

Regional Renovation Manager-Acuity Brands Lighting

Dianne Sutherland

Operations Manager at Baptistcare WA

Elisa Garvey

Engineer at Carollo Engineers

Prisca Lee

Payroll & Benefits Manager at Pier1 Imports

Robert Gillies
Lee Norelli

UNICO National President Project Manager at A.P. Construction, Inc.

Kuldeep Pawar

Head Of Marketing at NiYO (Niyo Solutions Inc.)

Jaime Mariscal

Accounting Manager at Anschutz Entertainment Group (AEG)

Stacey Lamble

Sales Manager at Ginger & Smart

Christian Dupont

Group Product Manager, Storage and Networking at EET Group A/S

Peter Wehrspann

Industrial Design & Business Development

Gus Liapis

Chief Financial Officer at LoanPaymentPro

Mohamed Allagui

Ingénieur Etude et Développement C,JAVA/J2EE Junior chez X-LOG

David Caramelo

Tech Lead/ScrumMaster Certifier - J2EE / AngularJS chez Societe Generale Corporate and Investment Banking - SGCIB

Alexandre Ly

Intégrateur / Développeur front-end

Daniel Petrut

Java Enterprise Software Engineer

Laurent Allard

Senior Advisor at Partech

Martin Ratinaud

Full Stack developer ReactJS/NodeJs - Product Owner chez Nice Coder

Julien Dehaumont

Ingénieur UNIX / Stockage chez Simstream

Deirdre Mullen
Jason Pallitto

Systems Engineer at Harman

Zachary Halbrecht

Director of Engineering at String

Ralph Jackson
Paul Thompson

Experienced marketing leader specializing in data visualization, marketing analytics and full-stack web development

D'Andre D'Andre Sanders

Founding President, National Association of Black Accountants, ACFE at Georgia Southern University

Krishna Dasari
Carlene RAC

Associate Director, Regulatory Affairs US at Santhera Pharmaceuticals

Poonam Tripathi

Senior Developer at Intuit

Adam Kim

Software Engineer Data at Contentful

Ksenia Malakhova

Lead Software Engineer at Appen

Stephen Om

Full Stack Software Engineer
Looking for colleagues of Chris Shelby at Company Inc?