Kutlo Dichaba's Email & Phone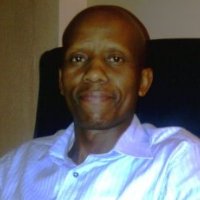 Kutlo Dichaba
Gauteng Provincial Treasurer @ Black Management Forum
Kutlo Dichaba Contact Details
Johannesburg Area, South Africa
Gauteng Provincial Treasurer @ Black Management Forum
Diploma in Management Accounting @ Chartered Institute of Management Accountants
- Accounts Receivable, Accounts Payable, Credit Management, Management Accounting, Contract Procurement, Fixed Assets Management, Insurance Management.
Accounts Receivable Manager @ From September 2013 to Present (2 years 4 months) Vanderbijlpark Area, South AfricaVaal Branch Chairman @ From July 2012 to Present (3 years 6 months) Gauteng Provincial Treasurer @ From March 2012 to July 2014 (2 years 5
ContactOut is used by
76% of Fortune 500 companies
Similar Profiles to Kutlo Dichaba
Nabeel A.
MaryBeth Forte

Senior HR Leader, Executive Leadership Coach & Certified Compensation Professional

Richard Claes

Principal of Bluestone Single Tenant Properties, LLC

Austin Lilley

Director of Analytics at Self Lender

Diane Cummins

Chief Operating Officer at Five Rivers Health Centers

Noah Siegel

Research Engineer at DeepMind

Robert Silva

Facilities Maintenance Lead Technician at Amazon

Kiran Kondeti

Test Lead at Wipro Technologies

Matthew Van Natter

Food Safety Technical Partner at Kellogg Company

Michael Bennett

QA Analyst for UPS Supply Chain Solutions C.E.O. of Social Flight Marketing at Social Flight Marketing

Holly Trenk

Accounting Manager at OvaScience

Nick Carlson

Manager, Global Advertising & Consumer Insights

Andrew Sage

Principal Software Engineer

Ninad Shringarpure

Manager, Cyber Risk Services at Deloitte & Touche- CISA, CISSP

Erik Rolfs

Mechanical Engineer Designing Industrial Automation Solutions

Allison Rancourt

Cyber Security Software Engineer at the MITRE Corporation

Timothy Handgis
Jenny Huang

Software Engineer at Avanade

Jeff Chopp
Laura Urquhart

Oncology Partner at Merrimack Pharmaceuticals

Julie Casale

Junior Associate at Sard Verbinnen & Co

Rod Schwegel

Senior Vice President of Business Development at Support Services Group

Brian Burr

President/CEO at Sumiden Wire Products Corporation

Bob Pisani

Stocks Correspondent at CNBC

Samantha CPA

Senior Audit Manager at PKF O'Connor Davies, LLP

Richard Meeks

Plant Manager at Cooper Standard

Hannah Foxton

Affiliate and Partnerships manager at Leisure Pass Group

Rob PE

Civil Structural Engineer at Westwood Professional Services

cesar moreno

Senior Software Engineer at BMW technology group - Chicago

Christian Engel

Associate - State and Local Tax

Kyle Ploessl

Senior Director, Analytics at Ubisoft

Steve Henn

Vice President of Commercial Operations, US Infectious Disease at Abbott

Thor Muller

chief information/product officer

Daniel Terc

Product Design Lead at Stash

Diego Dugatkin
Sarah Alpern

VP, User Experience @ LinkedIn

David Ph.D.

Head, Regulatory Strategy - Oncology Early Projects at Bayer HealthCare

Jeffrey Stone

Executive Vice President - Private Brands

Jay Kapoor

VC Investor, LaunchCapital

Amanda Cohen

Client Executive at Forrester

Ellen Lubman

Chief Business Officer at Impel Neuropharma; Founder at Bella Biotech Advisory, LLC

Brian Bark

Senior Vice President, Chief Information Officer at Sinclair Broadcast Group

Sheldon Koenig

Vice President & Global Brand Leader - Atherosclerosis, Cardiovascular Franchise at Merck

Jason Hanlon

Customer Success at Copper

Kate Caffrey

Customer Strategist at LeafLink

Cameron McCarthy

Account Executive, Salesforce Audiences & Data

Fabrizio Cialdea
Christina Claudio

Strategy and Business Development at Comcast

James Molloy

Head of North America Staffing Channels at Google
Looking for colleagues of Chris Shelby at Company Inc?