Kuldip Hillyer's Email & Phone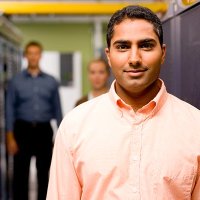 Kuldip Hillyer
Director, Marketing @ Zuora
Kuldip Hillyer Contact Details
San Francisco, California, United States
Director, Marketing @
Zuora
Corporate Strategy @
Ariba
HIRING: Sales Reps, Customer Support, Client Engagements, Partners, Developers (all roles, all levels) Believer in the "Art of the Possible": an entrepreneur and natural "Connector" with background in building strong businesses with deep partnerships. Specialties: Making Money by Building Business, Funding Ideas, Improving Execution, and Attracting Exceptional Talent
Angel @ A micro-early stage investment firm focusing on technology
ContactOut is used by
76% of Fortune 500 companies
Similar Profiles to Kuldip Hillyer
Carol Watson

Executive Business Leader | Healthcare | Mental Health | Supportive Housing | President at Everyday Living

Cassie Adcock

Account Manager at The Select Group

Gregory Cass

Government Sales Manager at Herman Miller

Kent Pavey

Business Development Director at Lion City Applied Science

Pilar Arellano

Marketing Manager at Nestlé USA

Raven L. Cobb

Integrated Marketing / Event Manager

Michael Miller

Business Intelligence Consultant - Healthcare

Dhamotharan M

Senior Technical Recruiter

Benjamin Singleton I

Cyber Secuity | Business Consultant | Unified Communications | Hosted Solutions |People Connector

Terry Corley

I help companies in the background screening and security services space scale and grow their business. | PM me to learn more!...

Eric Frei

Sr. Revenue Accounting Manager at Vertafore, Inc.

Jose AP

Vice President, Landscape Architecture & Planning at McGill Smith Punshon, Inc.

Grant McFall

Expert in Life Safety Systems and Services at Johnson Controls Formerly Tyco SimplexGrinnell

Eric Broughton

CEO of Interactive Media, Founder at The Incubator. Entrepreneur & Former Athlete.

Tom Briggette

VP Sales at Rosemont Capital Solutions|Small Business Lending

Kevin Ishizu

Business and product development

Charles Stoops
Mary Shillue-Goldberg

I help companies communicate in global languages.

Cristobal Behrens
Graham Murphy
Donald Chapell Jr.

ArcSight Senior Consultant at Hewlett-Packard

Tim Williamson

Business Development and Technical Sales in the Roll Form and Metal Forming Solutions Industry

Nicole Ponkey

Global Purchasing Manager at TRW Automotive

Christine Wagner

Director of Sales at TWSG | MEA | NEA

Randy Papp

President at Pacor Mortgage Corp.

Dharini P.

Engineering Program Manager at Apple

Corey Balzer

President Twistee Treat USA

Rod Wittmier

Founder/National Director of National Alliance To End Veteran Suicide, Advisor at Viewpath

Terry DTM

★ ★ ★ ★ ★ Experienced Keynote Speaker | Self Esteem Architect ✔Helping Professionals be exceptional Speakers ✔

Shannon Mauricio

Software Engineer Consultant

Udaya Duvvuri

Software Design Engineer II at Cvent

Seos CITP

Head of Development - Software & Systems

Dogukan Sonmez

Software Engineer, Machine Learning and Artificial Intelligence in Autonomous Driving at BMW Group

Rachel Mahoney
Dave Harris

Innovation, Technology, Experience Management

Lorenzo Lucherini

Software Engineer at Thought Machine

Borys Kolesnykov

Java Software Developer – Grid Dynamics

Sujata Bhatia

SVP & GM, Europe - Global Merchant Services at American Express

Pascal Hölscher

Software Engineer bij ANVA

Samuel Sussman

Software Engineer at ChoiceStream, Inc.

Seline Minami

Strategic Partnerships at SteelHouse

Duncan Walker

Senior Software Engineer at the BBC

Liudmila Beziaeva

Senior Software Engineer at NantMobile™

Jason Costi

Finance, Operations, and Strategy Executive

Bharat Shah

Corporate Vice President at Microsoft, Security

Shaila Shree

Experienced Front End Engineer

Dennis Dijkstra
Yasmin W.
Looking for colleagues of Chris Shelby at Company Inc?
Sahn Kim
Director, Sales & Marketing