Kevin Truong's Email & Phone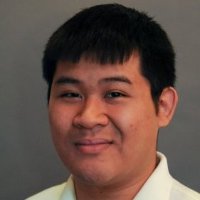 Kevin Truong
Applications Engineer, Intermediate @ SolarWinds
Kevin Truong Contact Details
Malden, Massachusetts, United States
Applications Engineer, Intermediate @ SolarWinds
Managed Services Technical Consultant @ QuickPivot
Software Engineer - Internal Tools & System Engineering @ Cogo Labs
I am a self-motivated junior-level engineer who loves to collaborate to explore & solve interesting problems. Languages: Experience with Python, MySQL, Unix, Git (3+ years experience) Software: Microsoft Office, Visual Studio 2008/2010, SQL Server 2008, Visio 2008/2010, Eclipse, vBulletin Related Coursework: Algorithms, Information Systems, Operating Systems, Intro to Software Engineering, Intro to Networks, Data Structures, Digital Forensics,
ContactOut is used by recruiters at 30% of the Fortune 500 companies
Similar Profiles to Kevin Truong
Zack Bubb

Software Engineer at Hughes Network Systems

Alexander Vo

Software Engineer at Northrop Grumman Corporation

Matt Kuna

Sales Executive with MSDSonline

Matt Yang
Daniel Taylor

Hands-on Process Engineer, Manufacturing Engineer, Semiconductor Fabrication, Medical Devices, & ~ 15 years management

Adam Murphy

chef/cook/kitchen support at The Cheesecake Factory

Michael DeMartino

Technology Executive-Finance & Operations

Sean Cotter

Staff UX writer at Google

Sundeep Loganathan

Software Development Engineer at Amazon

Maria Marlowe

I will teach you how to eat healthy...and like it.

Leah Sivieri-Persson

Director, Media Strategy & Operations at World Surf League

Jana Peters

Marketing Director at Critical Technology Solutions, IT Consulting, IP Camera Surveillance Infrastructure

Steve Marks
Christopher Bourassa

Senior Technical Designer at NC2 Media

Mary Fedewa

Chief Operating Officer at Store Capital

Billy Mills

Director of Ad Solutions, eBay Advertising

Tate Howe

COO @ HARA Flow Inc. - Premium CBD for Health and Fitness

Kelsey Dizon

Recruiting Coordinator at Facebook

Mike Liddell

Senior Software Engineer at Amazon

Benjamin Riggin

Product Owner at IPC Systems, Inc.

Donaby Henton

Senior Software Engineer at American Family Insurance

Becky Rice

Partnership Director at Wiley

Steve Carley
Shane Harty

Quality Control Coordinator at Genzyme sanofi

Rita Mozafari

Research Assistant at Center for Brain Science - Harvard University

Alen Geopfarth

Sr. Network Engineer with City of Carlsbad

Mridula Krishnapur

Wireless Systems Design Engineer at Apple

Jasmine Berry

Nordstrom's Management Trainee

Doug Hoffman
Chris Peterson

Vice President of Sales - Oracle

Jason Flores

Executive for Strategic Accounts and OEM Partnerships at WalkMe™

Helen Park

Partner Sales Director - Americas at UiPath - Robotic Process Automation

Laston Charriez

Head of Marketing at Pilgrims

Julie Zisman

Vice President, Oracle Digital Demand Generation and Sales Programs

Theresa Weiland

Vice President, Consumer and SMB Operations at Windstream Communications

John Marrow

President and CEO - Harris Group Inc.

James Tan

Senior Software Engineer at Bodyport inc.

Maya Gokhale

Distinguished Member of Technical Staff at Lawrence Livermore National Laboratory

J. Carr

Executive Leader In Biotechnology

David Pacyna

Board Member at US Power Grid Component

Angela Seits

Director, Social Media & Influencer Marketing

Chelsea Chung

Marketing Manager, Wound & Skin Care at Coloplast

Jacqueline Golicz

Data Science Manager at Aetna

Lynsie Murphy

Technical Recruiter at JVT Advisors

Michael Williams

Builder of Teams/Products/Tech/Companies

Allyson Mazer

Connecting the greatest minds with the world's top companies!

Samuel Cummings

Principal at Vision Ridge Partners, LLC

Kelly Smith Wenzel

Connecting Large Enterprise to the World's Best Talent

Vince Sutton

Innovative Manager, Insulation Division at Brock Industrial Services
Looking for colleagues of Chris Shelby at Company Inc?