Kevin Sullivan's Email & Phone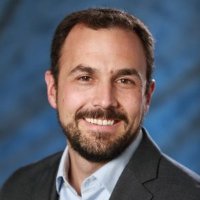 Kevin Sullivan
Vice President, Digital Distribution (Film) @ Fox (Film, TV and Sports)
Kevin Sullivan Contact Details
Vice President, Digital Distribution (Film) @ Fox (Film, TV and Sports)
Programming / Content Acquisition @ Dish Network
Director, Product @ Blockbuster
BBA, Marketing @ Ohio University
Motivated, self-starter with leadership experience in different functional areas of multi-billion dollar companies. Great cross-functional team player, known for negotiating aggressive terms, with focus on vendor relationships and profit margin management.
Programming / Content Acquisition @ Lead negotiations with studios for VOD/PPV/SVOD/EST rights across DISH's digital platforms Prioritize deal flow based on release slates and deal expirations Manage
ContactOut is used by
76% of Fortune 500 companies
Similar Profiles to Kevin Sullivan
Joshua Bellows

Business Development Manager - Perma-Liner

Alexander Price

Vice President, Retail Labour & People Analytics at Aritzia

Alex Wozniak

Director of Shared Services, Customer Experience at Superior Propane

Arthur Draznin

Executive Managing Director at Cushman & Wakefield

Ravinder Kumar
Burt Brenner

CFO at Lindsay Automotive

Kelly Johnson

Internal Communications/Marketing Communications/Change Communications

Zahid Afzal
Susan Jennings

VP Learning & Development at Fidelity Investments

Ramy Nour

at Torus Insurance (UK) Ltd

Michelle Peterson
athena monteforte
Marie Funel

Corporate Counsel at Birchbox | CIPP/E

Mark Russell

Contemporary Bodhran player, Producer, Composer and Drummer

John Ph.D.

Innovative Leader | Life Science | Analytical Tools

Graciela Gonzalez

Marketing Research Manager at Allergan

Justin Kobielusz

Business Development Manager at Mine Energy Solutions

Clarence Granger
Karthikeyan Krishnaswami

President, India Operations, SCIO Health Analytics

Britt Johnson
Jayshree Pillaye

Primary Care Physician and Public Health Doctor

Errol McLaughlin

Originator - Natural Gas and Power at Shell Energy North America

Ioannis Ntinas

CEO and Founder at Koolstaff Co.

Justin MBA

Supply Chain Manager at Natural Stacks Inc

Josiah Rosell

Content Developer at GP Strategies Corporation

Sarah Wright

Senior Vice President, Digital and Service Delivery at Shaw Communications

Maddy Nicola

Clinical Lab Manager at WESTMED Medical Group

Rhett Gadke

Brand Strategist at Alpha Omega Winery

Evonne Woodward
Themis Michailides

Plant Pathologist at University of California, Davis

Terry DTM

★ ★ ★ ★ ★ Experienced Keynote Speaker | Self Esteem Architect ✔Helping Professionals be exceptional Speakers ✔

Eric Feliksik

Software Engineer at Luminis

Abel Greenwald

DevOps Engineer at Tempus, Inc.

Nemanja Matkovic
Robert Long

SVP Operations, CIO and CISO

Varouj Chitilian

VP of Engineering at Instacart

Robert Sannicandro

Esoteric ABS banking at Deutsche Bank

Jyotika Banerjee

Software Engineer at Aruba an HPE Company

Teddy Wilson

Software Engineer at Google

Don Rowe

Software Engineer at Knock Rentals

Ben Tatta

President & Co-founder, 605

Inese Kingsmill

Non-Executive Director l Technology l Leadership l Marketing l Transformation l Digital

Scott Mahan

Chief Financial Officer at Changepoint

Joe Ph.D

Accomplished Biopharma Engineering Leader Skilled in Process Development and Commercial Operations

Catherine Burk

Recruiting Director, Strategic Sourcing and Product Marketing at Uber

Stephanie Hipp

Sr. Enterprise Account Executive, Marketing Cloud at Salesforce

Matthew Brunner
Bill Jacoby

Managing Director, eCommerce North America at New Balance Athletics, Inc.

William Clayton

Senior Tax Counsel - International at Apple

Yasmin W.