Kevin Sullivan's Email & Phone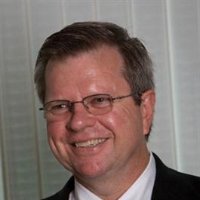 Kevin Sullivan
CEO @ Advanced Control Systems
Kevin Sullivan Contact Details
Senior Vice President, Director for Management Operations Americas, Global Service Area Leader @ DNV GL
Role: Senior executive leadership role with the objective of creating and growing profitable business. Management Experience: Fundamental belief in creating "high performance teams" with clear mid-term objectives, armed with the desire to drive change and continuously re-think current business models and processes Industry Experience: With over 25 years in creating and delivering technology to the world energy
ContactOut is used by
76% of Fortune 500 companies
Similar Profiles to Kevin Sullivan
Sharon Wegner

Private Chef at Mount St Joseph Carmelite Monastery

Liza (Bremberg) Streiff

Managing Director, COO at Knopman Marks Financial Training

Ashok Vishnubhakta

Vice President at GE Capital

Jeff Brizzolara

Chief Clinical Officer at Viverae, Inc.

Ashok Deshpande

Global Client Executive : Healthcare Transformation Leader

Jeff Stroud

Support | Strategy | Community

Lilian Jorgenson

#1 Agent, Long & Foster McLean Sales Office

Marty McGuire

Boost your sales with this Integrated Marketing Business Strategist, Digital Marketer, Technology & Social Media Expert

Iris James

"The Direct-Hire Gal" – Founder, Managing Partner, Tech Talent Matchmaker

Maggie Konderla Alexander

Director of Marketing/Public Relations, Alt Admin, Senior Care Advocate

Joseph (Joe) Miller

National Sales Mgr - Appwright.com BPM & Project Mgmt Cloud Software

Richard Sobocinski
Liz Taxin Nemiroff

Managing Director, Global Compliance & Reporting Software, Tax & Accounting at Thomson Reuters

Elizabeth Sparks, RN

Case Management, Consultant,

Kellan Babbs

Associate Marketing Director at AbbVie

Jason Buzi

Real Estate Investor at Jason Buzi

Chris Evenson

VP Business Development | Payroll Data Services (PDS) | Orbit Solutions | Payroll | HR | Time and Attendance

Scott Caulfield

Vice President of Sales and Business Development at Padcaster

Kailey Pearce

Mortgage Loan Officer at Provident Bank Mortgage

Dave Angelini

Owner, Atlantic Steel Detailing Services, LLC

Sonam Sarawgi

Leader Development Program Operations, Learning & Development

Roseann Grippo
John Kreicbergs

President at Kid Rocket Studios

Adam Rapchik

Director of Brand Sales at Bandsintown Group

Michael L. Scheiman

Director, Business Development & Construction

Taras Bugir

President at Decentrix, Inc.

Scott A. Margulis

Senior System Engineer at KTSi, a wholly owned subsidiary of Scitor, a SAIC company

Stephen Thorburn

Freelance Graphic Artist at Home

Greg Battle

President CEO Lean Continuous Improvements llc

Rachel Page

Regional Director - Gap Specialty and Gap Factory Stores

Steve Mullins
Drew Woodcock

Puedes personalizar esta invitación.

Dana Groff

Director Of Engineering at MemSQL

Angel Grant

Senior Manager of Digital Marketing (Mobile) at LG Electronics

Prabhakar Srinivasan

Data Scientist, Machine-Learning expert, Deep Learning expert

Wenlei He

Senior Software Engineer at Google

Don Sondermann

Strategic Account Manager at Rockwell Automation

Will Folsom
Jim Thien

Building Top Talent @AppDynamics

David Fisher

Vice President at Morgan Stanley - Senior Software Developer and Technical Lead

Gavin Pratt

Product management executive; cloud & enterprise IT focus; startup & large company experience.

Zeeshan Syed

Information Systems Security Analyst at State Street

Scott Bartlett

Director Supply Chain US/Canada

Jeremiah Gaw

Machine Learning Engineer at ipsy

Nitin Gupta

Software Engineering leader at 23andMe

Tina Hubbard

Director, Sales Development at Mapbox

Terry DTM

★ ★ ★ ★ ★ Experienced Keynote Speaker | Self Esteem Architect ✔Helping Professionals be exceptional Speakers ✔

Satya Nadella
Yasmin W.