Kevin Grimes's Email & Phone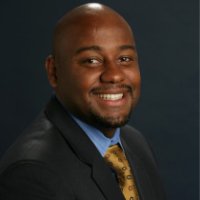 Kevin Grimes
Chief Executive Officer (CEO) @ CFO Leasing, Inc.
Kevin Grimes Contact Details
Chief Executive Officer (CEO) @ CFO Leasing, Inc.
Board Member / Fmr. Chief Financial Officer (CFO) @ Defense Contractor
Treasurer & Advisory Board Member @ Twelve Centennial Park (Downtown) - Resident HOA
Bachelor's, Accounting @ TCU
Mr. Grimes is the Chief Executive Officer of CFO Leasing, Inc. CFO Leasing is one of the leading government contract consulting firms in the nation. CFO Leasing has helped support over $.5Billion ($500M) in federal contracts and grants. CFO Leasing has a global client base that includes companies headquartered in the U.S., Germany, Iraq, Dubai, Spain, Afghanistan
ContactOut is used by recruiters at 76% of the Fortune 500 companies
Similar Profiles to Kevin Grimes
David Tappa

Technical Manager at BASF

Anne Nort

Marketing Manager at Michael Kors

Scott Vermillion

Vice President of Design at High Sierra

Tara Low, CPA

General Ledger Accountant at Moz

Jesus Rivera

Director Global IT Site Services at Allergan

Kristopher Moldovan

Senior Vice President & Treasurer at Vistra Energy

Lynette Hutchinson

Purchasing/Administrative/Managment

Jyothi Swamy

Account Executive at Pace Analytical, Seattle

Don Bulman
Scott Moertl

Customer Service Professional

Kristi Kjenstad
Jeff Krawczyk

Director of Sales at Health New England

Chris Hopper
Surya Narayana Chakka

Oracle WebCenter Sites Developer

Anna Brüniche-Olsen

Postdoctoral Researcher at Purdue University

Cristina Castrillon

M.S., Licensed Marriage Family Therapist

Kristen Naughton

Sr. Director of Financial Reporting and Technical Accounting at Aimco Apartment Homes

Jordan McDaniel

Graphic Designer at MedExpert

Andrea Amaraggi, PMP, CSM

Technical Program Development & Mangement

Jade Flagg

Case Manager at Catholic Charities of the Archdiocese of Chicago

Elizabeth Gibson

Human Factors Engineering and Usability Professional, AT&T Mobility

Ron Mehringer

Director of Revenue Management Sunridge Hotel Group

Sheryl Barnes

Director, Digital Learning in Residential Education at Massachusetts Institute of Technology (MIT)

Kathy Kaplan

SVP, Global Finance Director, Specialist Art Departments at Christie's

Mark Magers

Owner of MaxStone at MaxStone Marble & Granite

Astrid Cobaleda

AVP & Human Resources Officer at Ocean Bank

Erica Trujillo

Executive Assistant at Bonneville Power Administration

David Hoole

Marketing Coordinator at Frost River

Jack Ferko

Project Director, Lighting & Electrical Manufacturing Supply Chain at JF Source & Design

Bruce Garretson

Senior Account Executive at Celigo

Zoë Davis
Keith Pearce

Global Marketing Executive

Joris Poort

CEO at Rescale, we're hiring! (rescale.com/careers)

Lori Senac

Strategic Security Sales Leader | Global Account Sales | Enterprise Software Expertise

Matt Eberhart

Vice President Global Sales at Respond Software

Alan Davidson

Senior Software Engineer at Walt Disney Animation Studios

Austin Dahl

Vice President Of Engineering at MultiScale Health Networks

Justin Roberts

Sales Leader | Advisor | Growth Strategist

Pranav Piyush

Product & Growth | B2B SaaS

Louis Alterman

CFO at Rackspace, the #1 managed cloud company

Aaron Weiner

Investment Banking Analyst at Centerview Partners

William Newton

[We're hiring!] Product Design Team at Gusto

John Dillard
Mark McAndrew

Enterprise Lead....We're Hiring!!!

Daniel Greenfeld

Vice President at BriteCore. Co-author of the Two Scoops of Django book series.

Terry DTM

★ ★ ★ ★ ★ Experienced Keynote Speaker | Self Esteem Architect ✔Helping Professionals be exceptional Speakers ✔

Yasmin W.