Kees Broekhuis's Email & Phone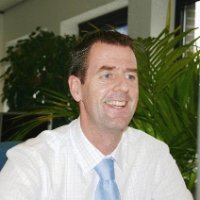 Kees Broekhuis
Medewerker uitvaartverzorging @ Uitvaartverzorging Jack Mathijssen
Kees Broekhuis Contact Details
Medewerker uitvaartverzorging @ Uitvaartverzorging Jack Mathijssen
Sterk commercieel /administratief. Open en eerlijk, sociaal, gevoel voor humor, rustig, stressbestendig. Eerst inventariseren en daarna prioriteren. Ik ben op zoek naar een uitdagende financieel administratieve baan waar wat valt te leren. Zowel in de praktijk als d.m.v. het volgen van cursussen. Door samenwerken en een juiste teamspirit goede resultaten proberen te behalen.
Medewerker uitvaartverzorging @ From August
ContactOut is used by recruiters at 76% of the Fortune 500 companies
Similar Profiles to Kees Broekhuis
John McNeel

Director of Call Center Operations

Nick Baker

Territory Business Manager at Cisco

Jose Gomez

IT Project Manager Contractor at RCCL

Kirt Andrews

Senior Consultant @ InteliSecure

Mark Jacobs

Director Compensation and Benefits at The Marmon Group

Carlos Gil

Sr. Hardware DVT Engineer at QLogic

Anupam Goli

Development Engineer at AMI: American Megatrends, Inc.

Tim Saverine

Digital Producer at Location3 Media

Michael Kogan
Peter Zaal
Andrew Trobia

Software Design Engineer at Alstom Signaling

Shawn Mims

Director of Marketing - We Help Service Contractors Deliver an Amazing Customer Experience

Mark Mattione

UX Designer - Kindle on Alexa

Roxanne Rubin

Software Engineer at Elation Health

Roger Bairstow

Executive Director, Jubilee Foundation

Seanna Musgrave

Software Engineer at Arts People

Clinton Norton

Director, Barclays Capital

Alexandra Tomlinson

PR professional at Ketchum

Liz Jones

Senior Marketing Manager, ShopBAZAAR

Peter Harding
Binesh George

Test Engineering Manager at Texas Instruments

Chris Lundwall

Global Fortune 50 Operator Delivers Growth Strategies, Innovation & Disruptive Solutions via Remarkable Teams

Ashley Dahl

Senior Director, Product Management at Yodlee

Melorie Capitan

Medical Biller Team Select Home Care

Eddie Simones

PC/Network Tech at City of Eugene

Steve O'Hara

Director at ORALUCENT LLC

Ron Fazio

Chief Operating Officer at Hemp Synergistics

Mina Mukherjee

Account Executive at mcgarrybowen

Jared Osborne

Software Development Engineer in Test at AutoTrader.com

Aaron Severs

Product & Engineering Leader

Jessica Lee

Building loyal, raving brand fans for Marriott's portfolio of 30 brands through differentiated talent, service & culture strategies.

Kathleen Siswanto

Strategic Planning Lead at Synapse

Lisa Stone
Paul Yuhas

Transformation Partner | Certified Business Agility Coach | IT Portfolio Manager | Facilitator | Servant Leader

Nadine Siqueland

Former Vice President Global Sales - CSafe Global

Eric Moore
Meshak Daniel

Frontend Engineer at The Estée Lauder Companies Inc.

April Wong

Director of Marketing at Chime Technologies Inc.

Rebecca Robb

Senior Director, Digital Marketing WW (formerly Weight Watchers)

Mike Orr

President, Digital Oil and Gas Solutions at TEAM International

Manish Agrawal

Software Engineer at Intel Corporation

Norman King

Technology Services Group at BNY Mellon

Greg Walker

Product Support Manager at Vindicia

Pamela Thomas

Client Services Partner at GIPHY

Stephen Jr

Sr. Paid Social Media Manager

Marty McWilliams

Enterprise Account Executive at VMware

Jeremy Juel

Product & Experience Design Leader

Schuyler Whetstone
Dipanjan Chattopadhyay
Looking for colleagues of Chris Shelby at Company Inc?
Freek Govers
Intern Accountmanager Bijzonder Beheer
Gitta Nagtzaam
intern accountmanager Bijzonder Beheer