Julian Palk's Email & Phone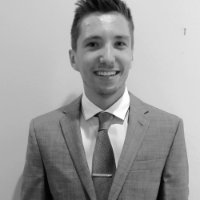 Julian Palk
Business Development Intern @ ReD - Now ACI Worldwide
Julian Palk Contact Details
High School @ Lexington High School
Multifaceted, goal-driven and customer-centric professional with diverse experience in business administration, retail merchandising, sales, marketing, customer service, and various organizational functions. Detail-oriented, organized and resourceful with strong multitasking and problem solving skills, and proven ability to deliver manageable and profitable solutions under challenging conditions. Collaborative team player with strong interpersonal and communication skills, experienced in working with
ContactOut is used by
76% of Fortune 500 companies
Similar Profiles to Julian Palk
Alejandro Aguero

Controller at Schneider Electric

Nafaa Mekhilef

R&D Manager at Saint-Gobain Innovative Materials

John Flores

First Responder Fire Protection

Brian Maginnis

Media Sales Producer / Accomplished Sales & Marketing Executive

Jill McCook, CPCU, CLU, M.Ed., AIS, AIM

Leadership Council at Chartered Property Casualty Underwriters (CPCU) Society

Jim Barborak

Co-Director, Center for Protected Area Management and Training at Colorado State University

Brittany McGrath
Daniel Heckman

Driving sales results in a solutions environment in the high tech marketplace

Casey Pollock
Lisa Partain, PHR

Human Resources Consultant, Passionate about placing the right person in the right position!

Virginia von Muhlen

Global Employee Success at Salesforce

Jason Hoeh

Transportation/Trucking/Railroad Professional

Richard Lindo

Professional Coatings Representative at Sherwin Williams

Arash Javanbakht
Bethany Gursky

Recruitment and Internship Coordinator at Barneys New York

Toni Field Goldman

Health/Wellness Consultant, Web Site Development, Motives by Lauren Ridinger, Shop.Com, Market America Distributor

Jared H. Press

Project Manager at Build Public

Robby Madsen

Division Manager, LCR Contractors, Inc.

Erin Ballard
Michelle Aerov

Business Development Executive at Medium One

Kaz Takeda

Disneyland Resort Manager, Industrial Engineering

Micah Craven

President of Integrity Communications

Eric Brockman

Marketing and Communications Manager at The Dayton Art Institute

Jonathan Blaisdell
LaToya Stallworth
Azucena Maldonado

Founder - Latina Golfers Association - Management Team for LPGA Tour Player, Lizette Salas

Francis "Ken" Duane

CEO Heritage & North America at PVH

Suzanne Beard

Manager Client Services at CargoSphere

Saul Mendez

HR Recruiter at Thorntons Inc.

Terry DTM

★ ★ ★ ★ ★ Experienced Keynote Speaker | Self Esteem Architect ✔Helping Professionals be exceptional Speakers ✔

Satya Nadella
Ross Cooperman

Chief Technology Officer at Cheddar Inc.

Stephan Kniewasser

CFO bei TRANSPOREON Group

Terry Huynh

Account Executive at Okta, Inc.

Catrina Zhang

CFO at Meteor Development Group

Ram Velaga

Senior Vice President & General Manager

Kevin Li

Software Developer at StreetEasy

Roel Peeters
Cassandra Rommel
Arjun Kannan

CTO @ Climb Credit (I'm hiring!)

Anil Gadre

EVP, Chief Product Officer at MapR Technologies

Igor Shoifot

Investments Partner at TMT Investments

Gary Levy

President at Aduro Products LLC

Wendy McIntosh

Recruiting for Seattle's hyper-growth startups & enterprise companies

Renaud Lepage

Kind of a DevOps nerd of sorts.

Senyang Zhuang
Hao Chen

Software Engineer at Facebook

James Zhao

Staff Software Engineer at Google

Yasmin W.
Looking for colleagues of Chris Shelby at Company Inc?