Joshua MD's Email & Phone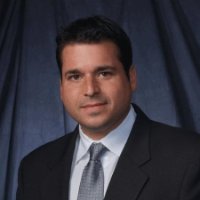 Joshua MD
Orthopedic Surgeon-Sports Medicine @ Midwest Bone and Joint institute
Joshua MD Contact Details
Orthopedic Surgeon-Sports Medicine @ Midwest Bone and Joint institute
Orthopedic Surgery Sports Medicine Fellow @ Massachusetts General Hospital
Orthopedic Surgery Resident @ Rush University Medical Center
Resident Physician, Orthopedic Surgery Residency Program @ Rush University Medical Center
Orthopedic Surgeon : Sports Medicine NW suburbs of Chicago GOAL : Providing innovative orthopedic care to the community with the goal of returning patients back to work, sports, and their daily activities as quickly as possible by using many of the new minimally invasive surgical techniques in orthopedic surgery. I am subspecialized in sports medicine with a
ContactOut is used by
76% of Fortune 500 companies
Similar Profiles to Joshua MD
Chris Collings

Program Manager at Harris Corporation

Alexis Panagides
Kelsey O'Callaghan

Sr User Experience Designer & Digital Strategist at Super Top Secret

Bill Martin

HR Leader - Striving to Serve Others

Xavier Ortiz
Jeff Album

Vice President, Public and Government Affairs, Delta Dental of CA, NY, PA & Affiliates

Chuck Nicholls

Vice President of Global Supply Chain and Manufacturing at kaleo, Inc.

Chris Murphy

President and VP Marketing at Sierra Pacific Warehouse Group

Tanya Greene

Regional Director of Strategic Partnerships, Capital One

Laura Toyofuku-Aki

Development Manager at International Center for Advocates Against Discrimination (ICAAD)

Sarah Jahnke

Director of Marketing, Viktor&Rolf and Proenza Schouler Fragrances at L'Oréal

Maxime NINARD
Francisco P. Nazar

Results-driven Branding, Marketing, Digital & Customer Experience Executive - USA & Latin America

Justin McCallister

Foodservice Design/Build Professional

Lynette Walker

Assistant Branch Manager at AppleOne Employment Services

Andrea Campos

Experiential/Event Marketing Professional

James A. LoBosco

Vice President, Acquisitions and Operations at Kokua Hospitality, LLC

Stuart Fross

Investment Funds and Investment Management Partner at Foley & Lardner LLP

Katia Wakim

NEWS ANCHOR at ALHURRA TV/ MBN

Terry Moon

System Administrator at Canaveral Port Authority

tanya ropella

Sr Manager @Disney, Digital Marketing & Brand/Franchise Management

Bobby Jasan

Director of Home Replenishment

Mark Myrick

Creative Director / Partner at Digital Surgeons

Pablo Legorreta

Principal Enterprise Architect at Whitehat Virtual Technologies

Elisa Wright, PMP

Accomplished Network Service Delivery Manager and Senior Project Manager

Dave DeMarro

UX Motion Designer at Intuit

Ted Pitynski

Regional Vice President at Onlife Health

Terry DTM

★ ★ ★ ★ ★ Experienced Keynote Speaker | Self Esteem Architect ✔Helping Professionals be exceptional Speakers ✔

Daniel Lee

Software Engineer at Clover Health

Gao Jin

Software Engineer II at Microsoft

John Samanns

Director, IT Solutions Delivery at Wawa, Inc.

Richard Henry

Software Development Engineer at Capital One

Sheen A.

Principal Engineer at Tesla

Harrison Obiorah

Associate Product Manager at ScienceLogic

Bing Yin

Principal Scientist at JD Finance - I am hiring!!!

Chenchen Wang

Software Engineer at VMware

Sagar Kansara

Senior Software Engineer at Teradata

Vincent Kwok

Software Engineer at GoPro

Plaxico Burress
Byron Matto
Gaurav Rane

Software Engineer at FactSet Research Systems Inc.

Joshua Lackey

Lead Security Architect at Bloomberg LP

Sanjay Gupta

Senior Manager at Algolia

Jake Nylund

Software Engineer at Cambia Health Solutions

Stephen Bunch

Software Engineer at Google

Yasmin W.